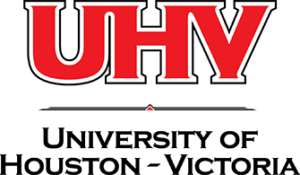 Preparing for Sports Management Careers at UHV
University of Houston-Victoria appears in our ranking of the 50 Best Bachelor's in Sports Science Degree Programs (Campus).
At University West Hall, the School of Education, Health Professions & Human Development grants a Bachelor of Science (B.S.) in Kinesiology for University of Houston-Victoria Jaguars to build upon a basic understanding of how the human body moves. Chaired by Dr. Raymond Tucker, the 2008 Outstanding Educator of the Year, this 124-credit, NSCA-aligned curriculum fulfills several fitness industry credentials like Certified Strength & Conditioning Specialist. Students select from four in-depth concentrations for Sports Management, Exercise Sports Science, Pre-Allied Health, and Physical Education. Required courses, including Sport Facility Design, Biomechanics, and Sociology of Exercise, are delivered in Victoria at a 20:1 student-teacher ratio. Upperclassmen must complete six-credit internships, such as the Houston Texans, Biron Youth Sports Center, Clear Creek ISD, and Cypress Fairbanks Swim Club. Alumni could advance into the 36-credit, AACSB-accredited Global MBA Concentration in Management.
About the University of Houston-Victoria
The University of Houston-Victoria originated in 1971 when the Coordinating Board of Texas College and University System voted favorably to open a UH branch down the Gulf Coast. In Spring 1973, an inaugural class of over 100 enrolled at the off-campus extension center. One decade later, Texas Senate Bill 235 was signed to authorize the Victoria Center for graduate degrees. In 1984, it was renamed the University of Houston-Victoria as the system's fourth constituent. In 2006, poet Van G. Garrett graduated from the University of Houston-Victoria. In August 2010, UHV started admitting freshmen and sophomores. In 2015, UHV switched leagues to the NAIA Red River Athletic Conference. In 2017, the men's soccer team notably won the RRAC championship title. That same year, ground was broken to erect the 90,124-square-foot University Commons.
Endowed for $15.2 million, the University of Houston-Victoria now employs 213 faculty teaching 4,381 Jaguars from 19 states and 38 nations online or at the 20-acre Texas Coastal Bend campus in the "Golden Crescent" with 25+ clubs like the eSports Team. In 2018, UHV received the Mayor's Proud Partners Landmark Award from Keep Houston Beautiful. In 2019, UHV won the Run of the Red River Athletic Conference Award. The University of Houston-Victoria accepted the 2018 National Science Foundation Grant for Improving STEM Education too. According to the U.S. News & World Report, UHV is America's 405th best business school and the West's 127th top university. On Niche, UHV has the 397th most diversity, 398th best faculty, and 463rd hardest admission. College Factual placed Victoria 219th for health sciences and 142nd for management. Poets & Quants named UHV the 22nd best online business program.
University of Houston-Victoria Accreditation Details
Since January 1, 1978, the University of Houston-Victoria has continually passed reviews by the Southern Association of Colleges and Schools Commission on Colleges (SACSCOC) to retain Level IV accreditation with a Quality Enhancement Plan most recently through 2024 under President Robert K. Glenn, who earned the Rotary Club's Paul Harris Fellow Award. Located 922 miles east via Interstate 10 in Decatur, Georgia, this esteemed 11-state Southeast Region accreditor is recognized by the Council on Higher Education Accreditation (CHEA) to evaluate UHV's 33 baccalaureate, 37 master's, and 15 certificate offerings. Further, the Kinesiology Department is approved by the National Strength & Conditioning Association (NSCA). The Association to Advance Collegiate Schools of Business (AACSB) also reaffirmed the University of Houston-Victoria's accreditation in August 2017.
University of Houston-Victoria Application Requirements
Getting into the University of Houston-Victoria is classified "minimally difficult" by Peterson's though only 2,197 of the 3,950 Fall 2017 applicants were okayed for 56 percent acceptance. First-year Jaguars hunting the B.S. in Kinesiology must exhibit college readiness with a high school or GED diploma. Ranking in the top 50th percentile of one's graduating class is required. Freshmen need cumulative GPAs above 2.0 in grades 9-12. Undergrads age 21 and older must provide a minimum 940 SAT or 18 ACT score. On average, admitted students present a 3.05 GPA, 1010 SAT, and 20 ACT mark. The Honors Program mandates GPAs of 3.5 or higher for consideration. Eligible college-level transfers should hold 12+ credits with at least 2.0 GPAs. Non-U.S. residents often must prove English proficiency with 500 TOEFL, 550 TOEIC, 1100 SAT, 43 PTE, 5.5 IELTS, or higher scores. Advancing to the Master of Business Administration will involve a graduate admissions index score over 980.
The University of Houston-Victoria conveniently has rolling U.S. undergrad admission until August 10th for Fall, January 3rd for Spring, or May 10th for Summer starts. The respective deadlines for international students are August 1st, December 15th, and March 1st. Hopeful MBA entrants can apply until June 15th, November 15th, or February 15th. Accordingly, use the ApplyTexas portal to submit the UHV Application online with $25. Forward official transcripts to University West Suite 104 at 3007 North Ben Wilson Street in Victoria, TX 77901. Direct official testing results via SAT/TOEFL code 6917 or ACT code 4255. Supplemental checklist items include the recommendation form, personal essay, work/activity resume, financial support statement, and meningitis vaccination record. Contact (361) 570-4848 or admissions@uhv.edu with any questions.
Tuition and Financial Aid
For 2018-19, the University of Houston-Victoria charged full-time Texas undergrads $3,984 each semester or $7,968 annually. Non-resident or international B.S. in Kinesiology tuition was $10,209 by term or $20,418 each year. These figures included the $288 service fee, $569 extended access/support fee, and $120 library use fee. Health insurance added another $2,791. Living at the Victoria campus' dorms like Jaguar Village cost $8,886 for room and board. UHV budgeted $550 each semester for textbooks. Annual bachelor's attendance equaled about $20,081 in-state and $30,041 out-of-state. Continuing for the Global MBA Concentration in Management will incur $436 for Texans and $851 for non-residents per credit.
According to the NCES College Navigator, the Financial Aid Office in University West Hall Suite 110 links 65 percent of full-time UHV Jaguars to tuition assistance averaging $5,477 for $11.58 million combined. Institutional funds include the Lynette Autrey Scholarship, Delores Welder Mitchell Scholarship, Mary O'Brien O'Connor Scholarship, Ethel Lee Tracy Scholarship, DuPont Scholarship, David Lack Scholarship, Cullen Leadership Scholarship, Pan American Golf Association Scholarship, PK Stubblefield Scholarship, Arlene Marshall Memorial Scholarship, and Urmil Bhatia Veterans Scholarship. The Presidential Scholarship gifts $3,000 annually to 10 outstanding freshmen ranking in the top 15 percent. The New Johnson Foundation Scholarship has an October 15th deadline for B.S. in Kinesiology majors with minimum 2.0 GPAs. Federal resources, such as the Pell Grant and Opportunity Grant, require FAFSA applications coded 013231. Texans also access the Public Educational Grant, Horatio Alger Scholarship, Don't Mess with Texas Scholarship, George & Mary Josephine Hamman Foundation Scholarship, and more.
Read more about the University of Houston-Victoria at the Kinesiology Department website.
Related Resource: What Can I Do with a Golf Course Management Degree?