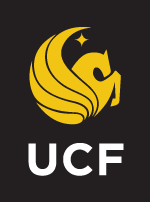 Seven UCF Degrees for Sport Management Jobs
The University of Central Florida appears in our ranking of the 50 Best Bachelor's in Sports Science Degree Programs (Campus).
Ranked second by SportBusiness International, the College of Business Administration led by Dr. Paul Jarley grants a 120-credit BSBA in Sport Business Management at a 30:1 ratio with courses like Facility Planning for University of Central Florida Knights called to the $73.5 billion industry. Chaired by Dr. David Fukuda, the BS in Sport and Exercise Science builds a 120-credit Athletic Coaching or Human Performance track with hands-on Institute of Physiology & Rehabilitation Science projects plus Go Baby Go! Mobility outreach. At Rosen College, the BS in Golf and Club Management follows a 120-credit, AACSB-accredited path under Dr. Mehmet Altin where undergrads can travel to Spain, compete in the American Athletic Conference, and intern with the PGA Tour for 97 percent job placement.
Each August, the DeVos Sport Business Management Program admits 20-25 Knights for a 51-credit, 22-month MSBM in Orlando with 5000-level daytime courses like Sport Analytics and mentorship before 16-week internships, such as Nike, Amway Arena, or the Miami Heat. Directed by Dr. Anna Valdez, the MS in Sport and Exercise Science placed sixth by the National Academy of Kinesiology builds 36-credit, thesis-optional specializations for Athletic Coaching or Sport Administration to satisfy ACSM certifications. At the Downtown Center, the Professional Full-Time MBA has a 39-credit, 12-month curriculum costing $39,000 for Sport Business majors to practice in the Bloomberg Lab and complete capstone projects. The 65-credit Master of Athletic Training headed by Dr. Kristen Schellhase spans six CAATE-accredited semesters with clinical rotations like Orange County Public Schools for 76 percent completion.
About the University of Central Florida
The University of Central Florida started building its 1,227-acre Northeast Orlando campus on March 19, 1967, when the 36th Governor Claude Kirk Jr. led a groundbreaking ceremony. By June 1970, an inaugural coed class of 423 graduated from the space-age technical institute. In 1978, the University of Central Florida name was adopted by FTU. On September 22, 1979, UCF played its first football game under Coach Don Jonas. In 1981, The Glass Menagerie author Tennessee Williams spoke to Central Florida students. In 1986, Wayne Densch pledged $1 million to renovate the UCF Sports Center. One decade later, the University of Central Florida moved to the NCAA Division I-A for intercollegiate athletics. In 2002, President Hitt built the Recreation & Wellness Center for $14.5 million. In 2010, the UCF women's basketball team won its second straight American Conference title.
Endowed for $155.2 million, the University of Central Florida now employs 13,157 staff serving 58,913 undergrad and 9,168 post-grad Knights online or face-to-face at four Orlando Metro campuses with 650+ organizations like Sport Business Club. In 2018, UCF accepted the Online Learning Consortium's Digital Learning Innovation Award. In 2017, Pegasus magazine received the CASE District III Circle of Excellence Award. UCF's John Euliano Park Stadium won the 2012 DBIA Florida Region Design Build Merit Award too. The U.S. News & World Report named Central Florida the 165th best university and 34th top undergrad teacher. On Niche, UCF boasts America's 45th best campus, 80th top business degrees, and 81st best athletics. The Wall Street Journal positioned the University of Central Florida 443rd overall. The Princeton Review honored UCF for the 15th best health services. Kiplinger's declared UCF the 36th top public value nationally.
University of Central Florida Accreditation Details
On April 25, 2016, the University of Central Florida was visited by the Southern Association of Colleges and Schools (SACS) to review the Quality Enhancement Plan and ultimately extend the Level VI accreditation through 2025-26 under Provost Elizabeth A. Dooley, EdD, who earned the Health Sciences Technology Award of Recognition. This esteemed 11-state Gulf South Region accreditor is recognized by the Council on Higher Education Accreditation (CHEA) to evaluate UCF's 13 colleges and 224 degrees. Particularly, the College of Business Administration has been accredited by the Association to Advance Collegiate Schools of Business (AACSB) since 1975. The Kinesiology Department was reaffirmed by the Commission on Accreditation of Athletic Training Education (CAATE) through 2027.
University of Central Florida Application Requirements
Enrollment at the University of Central Florida is labeled "more selective" by the U.S. News & World Report since only 50 percent of the 34,886 Fall 2018 applicants were victorious. First-year Knights entering the BSBA in Sport Business Management must culminate at least 18 academic units at licensed high schools. Guaranteed admission is available for freshmen with top decile rankings and 3.9 GPAs. On average, undergrads achieve a 3.93 GPA, 1235 SAT, and 28 ACT mark. College of Business Administration transfers typically have 24+ credits, including English Composition, with minimum "C" grades. The DeVos MSBM seeks bachelor's grads with GPAs above 3.0 and two years of experience. Professional Full-Time MBA in Sport Business Management cohorts have a median 3.3 GPA and 560 GMAT score. MS in Sport and Exercise cohorts need GRE General Test grades above 300 instead. The Master of Athletic Training outlines nine areas of bachelor's prerequisites, such as Physiology and Biomechanics. Fifty or more observational hours with BOC-certified trainers are also mandated.
The University of Central Florida requires BS/BSBA majors apply by May 1st for Fall, November 1st for Spring, or March 1st for Summer. Burnett Honors College has a March 31st deadline. The MS in Sport and Exercise Science considers candidates until July 1st, December 1st, and April 1st. MS in Sport Business Management cohorts must apply by February 1st. The MAT Program closes on June 6th each year. Professional Full-Time MBA entrants follow April 1st priority and July 1st final deadlines. Accordingly, submit the UCF or Common Application online with a $31 non-refundable fee. Forward official academic records to 4365 Andromeda Loop North in Orlando, FL 32816. Fulfill other checklist requirements like the current resume, competitive test score, three sealed recommendations, personal essay, observation hour log, and Florida residency form. Contact (407) 823-3100 or admission@ucf.edu for more.
Tuition and Financial Aid
For 2019-20, the University of Central Florida is charging in-state BSBA in Sport Business Management majors $6,379 annually. Non-resident bachelor's tuition rises to $22,479 each year full-time. Residing at the Orange County campus' housing like Neptune Community adds $10,010 for room and board yearly. UCF budgets $1,200 for textbooks and supplies. Annual undergrad attendance equals $17,589 in-state and $33,689 out-of-state. The Professional Full-Time MBA in Sport Business has a market-rate price of $39,000 total. Other master's programs bill Floridians $3,326 and non-residents $10,746 each term full-time. Per credit costs are $369 to $1,194. Note online courses incur an $18 distance learning fee per credit.
The National Center for Education Statistics reported that the Financial Aid Office in Millican Hall Room 107 gets 87 percent of new UCF Knights enrolled with tuition assistance averaging $5,757 apiece for $26.71 million combined. Institutional programs include the Orlando Magic Endowed Scholarship, Jermaine Jones Perseverance Scholarship, Joe Lapchick Annual Scholarship, Nascar Diversity Scholarship, DeVos Sport Business Scholarship, Buell Duncan Jr. MBA Scholarship, Orlando Orthopaedic Foundation Scholarship, Kinesiology Undergraduate Scholarship, Colonel Mike Murdock USMC Scholarship, and Ted Sochar Scholarship. The Pegasus Scholarship has a June 1st deadline for undergrads taking 12+ credits with GPAs above 3.0. The Dana Zeiher Memorial Scholarship gifts $1,000 to College of Business Administration majors who submit 500-word essays. Federal aid, such as the Pell Grant and Direct Unsubsidized Loan, unlock with FAFSA forms coded 003954. Florida opportunities like the Benacquisto Scholarship, Pumphrey Law Firm Scholarship, Horatio Alger Scholarship, and Patricia Means Scholarship are also abundant.
Learn more about the University of Central Florida on the DeVos Sport Business Management Program website.
Related Resources: