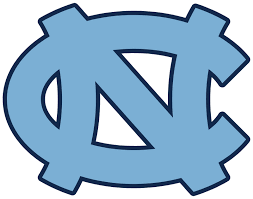 As a sports administration major at UNC, you have the chance to get close to all the action. You can participate in the parade that takes place before the big Duke game, and you'll be on hand to watch as the basketball teams compete in March Madness tournaments. Available through its Department of Exercise and Sport Science, this program includes a number of required courses. Those classes include introduction to sport and recreation administration, sport sales and revenue production, fundamentals of sport marketing and legal aspects of sport. You'll also need to take some business and math courses like introduction to economics and basic concepts of statistics.
Students in this program can join the Carolina Sport Business Club, which offers opportunities designed to help students succeed in the future. This club helps you learn about internships in and around Chapel Hill and provides support for students looking for summer jobs. You can get help writing your resume or cover letter, preparing for an upcoming interview or getting ready for your first day on the job. The club also hosts activities that let you play sports and games with other students in the program and network with former students working in the sports administration field. The University of North Carolina offers assistance for students who want to play on one of its teams to help them pick classes that will work around their game and practice schedules.
Related Resource: Top 24 Best Sports Management Degree Programs
About The University of North Carolina
The University of North Carolina is the state's main public university school system. Though it consists of several campus across the state, its main campus is in Chapel Hill. Officially called the University of North Carolina at Chapel Hill, it typically goes by the names of UNC and just Carolina. Founded in 1789 as North Carolina University, it ranks as the oldest college in the state. It used that same name for more than 150 years before adopting its current name in the 1960s. Other campuses in the system are in Charlotte, Winston-Salem and other cities. UNC was also one of the first colleges in the state to admit female students and one of the first to admit African American students.
U.S. News & World Report ranked UNC as the fifth best public university in the United States and as the nation's 30th best overall university. Other publications and organizations that rank it on a national level include ARWU, Washington Monthly and Forbes. Similar groups rank it on a global level also. Many know the university for its athletic programs. All the teams that play for the university use the Tar Heels name, which comes from the tar that the state produced in the past. Its teams have long-standing rivalries with both Duke University and North Carolina State University. Games between those teams typically bring thousands of people to Chapel Hill.
University of North Carolina Accreditation Details
You shouldn't worry about getting financial aid or having problems with transfer credits when you decide to attend UNC because this university has regional accreditation from the Southern Association of Colleges and Schools. Regional accreditation is necessary for getting financial aid for your first year and any other year you remain enrolled and also makes it possible for you to transfer credits to and from the university. More than 20 of the degree programs that this university offers has specialty accreditation too, which comes from groups that include:
Liaison Committee on Medical Education
Association for Clinical Pastoral Education, Inc.
Planning Accreditation Board
Council on Social Work
Commission on Accreditation of Healthcare Management Education
University of North Carolina Application Requirements
Before applying to UNC, you must read all the application requirements carefully and make sure that you fulfill each one. The university accepts fewer than 30% of the applications that it receives, which makes it one of the most selective colleges in the country. UNC looks for students who are strong problem solvers and those who think outside of the box. Unlike other colleges that look at just grades and test scores, UNC looks at the bigger picture. It looks at ACT and SAT test scores but will only consider the highest score when examining your application. The score that you submit must come from the official testing agency though. Incoming freshmen typically score above 1200 on the SAT or score at least 28 on the ACT.
The university has an early action policy that allows students to apply earlier in the year. Those students must submit their applications by the middle of October. All other students have until the middle of January to submit an application. You can use the online application or send in a paper application. The university charges an application fee that you must submit when you submit the application. You can use the online system to check the status of your application, get a response and even find out if the university needs any other information from you. This system will show you when the university received your application, test score, transcript and anything else you submit.
Tuition and Financial Aid
UNC estimates its cost of attendance at around $20,400 a year for residents and around $46,100 a year for nonresidents. This includes all direct costs like room, board and tuition. It does not include indirect costs such as school supplies, textbooks or personal expenses. Thanks to its guaranteed tuition program, incoming students will never face any tuition increases. Your tuition will remain the same for the first four years that you remain enrolled.
The university offers a number of different types of financial aid and has some scholarship programs that cover the total cost of tuition and any other miscellaneous expenses. Some of these scholarships will require that you submit a separate application and provide the university with more information about your grades, status and other factors. All other scholarships are available to any student who files the FAFSA. These are need-based scholarships that go to students who need more financial aid. The previous scholarships are merit-based and go to students with higher test scores and/or grades. When you submit the FAFSA, the university will send you an award letter that details all funds in your package. You'll see if you qualify for any grants, loans or scholarships and the total amount given to you for the coming year.
Related Articles: