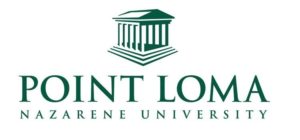 Five PLNU Pathways Into Sports Management
Point Loma Nazarene University appears in our ranking of the 50 Best Bachelor's in Sports Science Degree Programs (Campus).
In Sator Hall, the College of Natural & Social Sciences led by Dr. Holly Irwin grants the 120-unit Exercise and Sport Science B.A. at a 14:1 learner-faculty ratio for Point Loma Nazarene University Sea Lions seeking ACSM certification after internships like the San Diego Padres and the Global Studies Semester. Chaired by Dr. Brandon Sawyer, the Applied Health Science B.S. builds a 120-unit, four-year curriculum with Coaching, Fitness Professional, or Pre-Physical Therapy tracks plus NCAA Division II experience. Online via Canvas, the Organizational Management B.A. overseen by Dr. Daniel Bothe races through a 36-80 unit completion program in as little as 15 months with seven-week Wesleyan courses like Leadership Development.
The Kinesiology M.S. directed by Dr. Jessica Matthews finishes 30-unit Exercise Science, Sport Performance, or Sport Management emphases in just one year at Liberty Station. Reporting a 90 percent BOC certification in 2018, the Athletic Training M.S. also plots a 60-unit, CAATE-accredited sequence under Dr. Nicole Cosby with seven field placements and hands-on PLNU Athletic Training Clinic practice.
About Point Loma Nazarene University
Point Loma Nazarene University originated on July 28, 1902, when Church of Nazarene founder Dr. Phineas Bresee selected Principal Mary Hill to lead the Pacific Bible College for women. In 1910, it acquired Hugus Ranch to erect a small 13-acre Los Angeles County campus. Financially strapped in 1917, it became Pasadena College in 1919 for expanded Holiness liberal arts education. Fully accredited in 1949, it cut college-prep courses to focus on B.A./B.S. degrees in 1950. Thirteen years later, President W. Shelburne Brown moved it to today's 90-acre Lomaland campus in San Diego. The Point Loma Nazarene University name was adopted in 1998 by President Bob Brower. In 1999, graduate degrees were added at satellites in Bakersfield and Mission Valley. PNLU joined Division II athletics in 2014 with 11 teams in the Pacific West Conference. In 2015, Point Loma Nazarene won its third national surfing championship.
Endowed for $55.7 million, Money magazine's 501st best value now enrolls 4,150 Sea Lions from 43 states in Forbes' 40th best city with 65+ organizations like Kinesiology Club. The U.S. News & World Report ranked PLNU the West's 17th best university. On Niche, Point Loma Nazarene is the 365th best college for athletes nationally.
Point Loma Nazarene University Accreditation Details
On February 16, 2018, the Western Association of Schools and Colleges (WASC) Senior Commission formally notified Point Loma Nazarene University that the Level V accreditation was extended satisfactorily through 2027 under its 14th president, Dr. Robert Brower, who started the Robert McNeely Trailblazer Award. Headquartered 488 miles up Interstate 5 in Alameda County, this two-state Pacific Region accreditor is recognized by the Council on Higher Education Accreditation (CHEA) to evaluate PLNU's 62 baccalaureate and 39 graduate offerings. Specifically, the Fermanian School of Business was reaffirmed by the Accreditation Council for Business Schools and Programs (ACBSP) in 2010. The Commission on Accreditation of Athletic Training Education (CAATE) has also approved the Department of Kinesiology since October 17, 2013.
Point Loma Nazarene University Application Requirements
Admission to Point Loma Nazarene University is labeled "moderately difficult" by Peterson's since 2,294 of the 3,007 Fall 2017 applicants won with competitive 76 percent odds. First-year Sea Lions swimming into the Exercise and Sport Science B.A. are evaluated holistically with no GPA minimums. Freshmen simply need a qualifying high school diploma or GED equivalent. That said, the average GPA is currently 3.81. Median SAT test ranges are 1100 to 1290. The Organizational Management B.A. is reserved for adults age 23 or older. Online studies require at least 40 transfer units graded "C" or higher for GPAs above 2.75. Preference is given for associate graduates and students with 3+ years of experience. The Athletic Training M.S. seeks regionally accredited bachelor's majors in relevant sciences. Three course prerequisites are Human Anatomy, Physiology, and Prevention of Sports Injuries. Entrants should hold CPR certification, minimum 3.0 GPAs, and 100+ verified service hours. The Kinesiology M.S. rarely considers bachelor's GPAs of 2.75-3.0 with significant work histories. If taken, optional GRE General Test scores should rise above 290.
Point Loma Nazarene University set freshman deadlines of November 15th for Early Action and February 15th for General Admission. The Organizational Management B.A. considers cohorts until December 1st for Spring and August 21st for Fall. International Exercise and Sport Science B.A. majors typically apply by October 15th or June 15th respectively. The Athletic Training M.S. has a June 10th cutoff yearly. Kinesiology M.S. cohorts must file before July 29th. Accordingly, finish the $55 ($50 if graduate) PLNU Application online. Official transcripts are processed electronically on Parchment or physically to 3900 Lomaland Drive in San Diego, CA 92106. For testing, select institutional code 0370 (ACT) or 4605 (SAT/GRE). Attack program-specific materials like the two recommendations, 500-word personal essay, résumé/vita, hours verification form, signed handbook, and prerequisite evaluation. Ask further questions at (619) 849-2200 or admissions@pointloma.edu.
Tuition and Financial Aid
For 2018-19, Point Loma Nazarene University charged full-time Exercise and Sport Science B.A. majors $17,550 by term or $35,100 annually. Part-time study cost $1,465 per unit. Each overload credit above 17 was $1,170. Summer Session courses were cheaper at $450 per unit. Undergrads paid the $300 general fee, $123 tuition insurance fee, and $20 registration fee each semester. Living at the San Diego campus' dorms like Klassen Hall adds $5,900 for yearly rent. Unlimited meal plans for Nicholson Dining Hall are $5,050 extra. Annual bachelor's attendance equals about $46,224 on-campus and $36,240 if commuting. Online Organizational Management B.A. transfers spend $515 per unit. The Kinesiology M.S. is priced $705 per unit or $21,150 total. Athletic Training M.S. tuition is $705 per unit for $42,300 combined.
According to the NCES College Navigator, the Student Financial Services Office in Mieras Hall gets 82 percent of full-time PLNU Sea Lions tuition aid averaging $15,958 each for $39.82 million overall. Sports science funds include the Cartwright/Foster Basketball Scholarship, Crume Women's Volleyball Scholarship, Alonzo & Fay Davis Athletic Scholarship, Jack & Mary Goodall Scholarship, Jennifer Hallen Memorial Scholarship, Janelle & Philip Sparling Scholarship, Hugh & Maxine McNeilly Athletic Scholarship, Larry Swartz Scholarship, 1975 Crusader Baseball Team Scholarship, and James Crakes & Carroll Land Scholarship. The Bresee Academic Grant gifts $10,000 per year for freshmen meeting 3.5 GPAs and 1300 SAT scores. The Transfer Merit A program rewards GPAs of 3.3 and higher with at least $6,000. First-time minority undergrads apply for the $6,000 Diversity Leadership Scholarship until April 1st. File FAFSA applications coded 001262 for federal assistance like the SEOG Grant and Direct Unsubsidized Loan. Golden State natives pursue the Cal Grant, Dream Act Grant, Horatio Alger California Scholarship, Schwartz Scholarship, Tang Scholarship, and more.
Learn more about Point Loma Nazarene University at the Department of Kinesiology website.
Related Resource: