This program appears in our ranking of 25 Most Affordable Top-Ranked Schools for Online Master's in Sports Management Degree Programs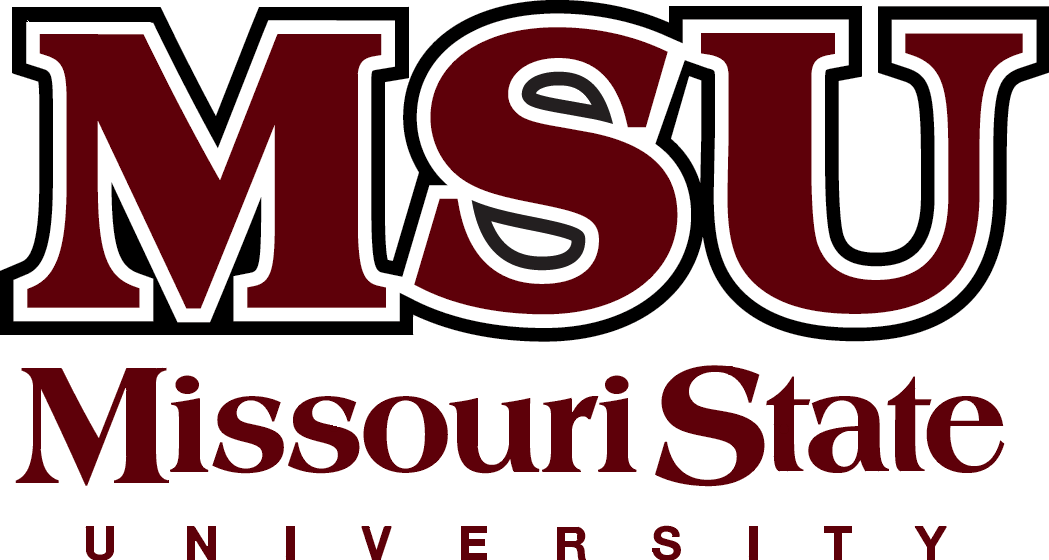 Missouri State University gives graduate students the chance to earn a degree or a certificate in sports management. The certificate program is best for students who have less free time and those who do not want to earn a full degree. It features just 18 credits of courses. Though some students complete the certificate while earning a degree, others work on just the certificate. Six of the credits that students earn will come from the field experience that they do. The remaining credits come from classes such as Current Problems in Sport Administration and Principles of Sports Management. To get a certificate, students must complete all 18 credits and maintain a grade point average of 3.0 or higher.
The full sports management degree program available from the university features some of the same requirements. Students will earn a Master of Professional Studies in Sports Management. This program requires that they take some general education courses that make up the professional studies core. Some students may need to take other courses based on their transcripts. Legal Aspects in Sports, Physical Education, Recreation and Wellness Programs is a required course that goes over some of the legal issues that managers face while working in the field.
Sports management majors must also complete a Field Experience in Sports Management requirement that is worth six credits. Missouri State University created this requirement to make sure that students had practical experience in the sports management field.
About Missouri State University
Missouri State University is one of the largest public schools of higher education in the Midwest. Established in 1905 as the Fourth District Normal School, it opened as a school that would properly train and educate teachers. A large number of teachers working in the state at the time had no formal education or training and lacked any type of degree. The popularity of that school led to it becoming the Southwest Missouri State Teacher's College, which led to the college offering full degree programs. It also served as Southwest Missouri State College and Southwest Missouri State University before becoming Missouri State University. Some call the university MO State or MSU today.
The MSU campus is home to the Robert W. Plaster Sports Complex, which gives students the chance to workout and exercise. Sports management majors will also take some classes and work with athletes in that complex. All its intercollegiate teams compete under the name of the Missouri State Bears. The university is now home to 14 varsity teams and a small number of intramural teams. MSU saw its enrollment grow rapidly over the last few decades to now include more than 26,000 students.
Missouri State University Accreditation Details
As MSU has accreditation from the Higher Learning Commission (HLC), its students all have the right to apply for financial aid and to bring transfer credits with them. Students must earn those credits from a college or university with regional accreditation though. The Commission on Accreditation of Athletic Training Education (CAATE) granted the university's sports medicine and athletic training program accreditation too. Sports management majors may take classes that have accreditation from the Association to Advance Collegiate Schools of Business (AACSB) and the Council on Accreditation of Parks, Recreation, Tourism and Related Professions (CAPRTRP) as well.
Missouri State University Application Requirements
Students applying to the university's full sports management degree program must meet some application and admissions requirements. They cannot apply until they have a bachelor's degree from a school with regional accreditation or until they make satisfactory progress towards a degree. Students should also have a grade point average of at least 3.0 over the course of the last 60 credits they took as an undergrad. They can also score 290 or higher on the GRE or at least 450 on the GMAT and have a GPA as low as 2.75. MSU will also accept students who maintained a GPA of at least 3.0 in any graduate classes they took.
Incoming graduate students should also submit a resume that includes a list of all employers they worked for in the recent past. The university has a goals statement requirement too. It asks students to write a list of all the future goals they have. Its committee will review those goals to see if the student has realistic expectations of how the university can help them. The last requirement is the submission of two letters of recommendation. MSU encourages students to find people willing to speak about how they would succeed in the program and how well they will do in the sports management field.
Missouri State University also offers an accelerated program that allows students to take sports management classes as an undergrad. Students cannot apply to this program until they are in their junior years. They must meet with the head of the department and fill out an application. The university only accepts students with a higher GPA into the accelerated program.
Missouri State University Tuition and Financial Aid
The cost for graduate students who want to study sports management at Missouri State is $6,038 per year for tuition and fees alone. This is the rate that the university offers for students who are also full-time residents of the state. All nonresidents pay $11,114 per year. These rates allow students to take nine credits each semester to qualify as a full-time student. MSU estimates that graduate students will pay around $800 a year for textbooks and other supplies. Grad students pay close to $10,000 a year for room and board and other living expenses, too. MSU takes part in the Western Undergraduate Exchange Program too, which allows students from western states to qualify for in-state tuition.
MSU grad students can qualify for one of four types of financial aid. They can borrow money in the form of unsubsidized student loans from the government and use grants that act as free money they do not pay back later. The university has assistantships available for graduate students, too. These students receive a waiver that covers all their fees and financial support for up to four semesters when working on a graduate degree. Those interested in student loans can go through private lenders or submit the FAFSA. Missouri State University encourages accepted students to look at some of the scholarships it offers for graduate students too.
Learn more about Missouri State University at the Sport Management Certificate and Master's Program websites.
Related Resource: