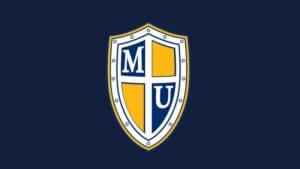 Marian University appears in our ranking of the 50 Best Bachelor's in Sports Science Degree Programs (Campus).
Students interested in sports who either prefer the front office to the sideline or who have never made a team on the sideline but still want a career in the sports world can find their niche at Marian University. The university offers undergraduates a degree in Exercise and Sport Science and a minor in Sport and Recreation Management. In fact, many students combine these two. Students who wish to gain a full degree in Sport and Recreation Management may do so as well.
The Sport and Recreation Management major confers a Bachelor of Science degree. In includes 46-49 credits of general education classes, 34 credits of Business core classes, 18-21 credits worth of major classes, a three-credit internship, and 19-22 credits of electives. Classes in that major include Leadership in Sport and Recreation Management, Principles of Marketing, and Mathematical Applications for Business.
The Exercise and Sport Science Major includes 46-49 credits of general education, 45 credits worth of major classes, eight to 11 credits of electives, and 18 credits of either Kinesiology or Health and Wellness as a degree focus. Classes include Anatomy and Physiology, Health, Safety, and First Aid, and Bioethics.
About Marian University
Marian University began life in 1936. At that time, it was called Marian College. Unlike other small universities that sprang up at about the same time, it was far larger than the "one-room schoolhouse" version of brand-new colleges that was so prevalent at that time. The Congregation of Sisters of St. Agnes founded the college because the public school system forbade them from student teaching while wearing their habits and regalia. Rather than teach in mufti, the sisters petitioned the state to be allowed to open their own school.
The school had only been in existence for five years when it was first accredited to award bachelor's degrees in teaching. Founded as it was by nuns, the school was for women only until 1970, with one exception. In 1940, Hal F. Hornby, the superintendent of schools in Fond du Lac, attended music classes with his wife.
Throughout its more than 80 years of existence, the university has expanded after receiving accreditation in each planned department. In 2008, it finally became recognized as Marian University.
U.S. News and World Report ranked Marian University No. 118 in the Midwest Region in 2018. The university is selective and chooses about two in three applicants for admission.
About 2,000 students attend annually, and the student-to-teacher ratio is 12-to-1. Fully three-quarters of the school's classes have fewer than 20 students in them, so almost everyone gets lots of individual attention.
Marian University Accreditation Details
Marian University's regional accreditation comes from The Higher Learning Commission. Additionally, the following organizations have issued academic accreditation to some of the departments at Marian University:
Commission on Collegiate Nursing Education
National Council for Accreditation of Teacher Education
Joint Review Committee on Education in Radiologic Technology
American Osteopathic Association
International Assembly for Collegiate Business Education
Council on Social Work Education
Marian University Application Requirements
Freshmen must meet two of the following three criteria: be in the top half of their graduating class, have a high-school cumulative GPA of at least 2.0, or achieve a qualifying score on the ACT or SAT. The qualifying scores are 18 on the ACT or 940 on the SAT. If a student does not qualify, the student may still gain admittance through the EXCEL program, which confers provisional admittance until the student meets or exceeds the required levels of proficiency. Students must also submit their full, official high-school transcript.
Even though there is no graduate school degree for Sports Management, other graduate students must meet the specific requirements of their chosen fields of study. These requirements might include letters of recommendation, statements of purpose, essays, references, a resume, and one of the three graduate school admittance tests. Those are the Graduate Record Examinations, the Miller Analogies Test, or the Graduate Management Admission Test.
Tuition and Financial Aid
Undergraduate tuition is $27,500 per year. The assorted fees come to $450 per year. Textbooks cost about $1,000 per year. There are three options for room occupancy: single, double, and triple. Triple rooms are the least costly at $3,800 per year. Double rooms cost $4,750 or $5,404, depending on where a student chooses to live. Single rooms are available in the townhouses, duplexes, or Cedar Creek and cost $6,496 per year. The meal plan is a 75-meal block, which comes out to just about 19 meals a week in the dining hall. It costs $1,836 annually. In total, a student living in a single room would pay $37,382 per year.
Most students receive some sort of need-based financial aid. This kind of aid is awarded in three varieties: grants, scholarships, and loans. Work-study programs are a kind of grant. Grants and scholarships are given gratis, but loans must be repaid. To find out how much aid they are able to receive, students should fill out a Free Application for Federal Student Aid.
The school and the government will then use the financial information contained therein to determine the amount of need-based aid the student is to receive. Most students receive a combination of awards. Any loans that the student takes out are considered subsidized. That means that the student doesn't have to pay interest on the loan while still enrolled at Marian University. Of course, students may apply for private financial aid, most of which is merit-based instead of need-based. Any private awards will count as assets on the FAFSA, so they will likely reduce the amount of need-based aid a student can get. International students who wish to participate in work-study programs must settle both their student and work visas prior to applying for financial aid to avoid any inconvenient entanglements.
Marian University is a small but mighty institution of higher learning that is dedicated to the equal education of every student.
Related Articles: