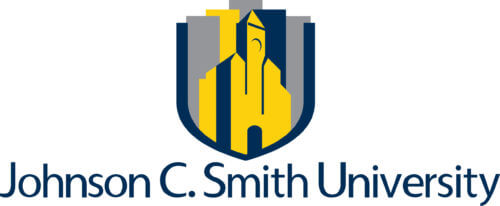 Johnson C Smith University, also called JCSU, is a private university in Charlotte, North Carolina that is one of just a small handful of historically all black colleges in the United States. Historically all black colleges are schools that started as a way to offer more educational opportunities for black students. Founded as the Biddle Memorial Institute in 1867, its name came from a woman who donated the funds needed to open that school. North Carolina granted the institute a charter in the 1860s, which led to the school becoming Biddle University. Biddle Memorial Hall, one of the oldest buildings on the JCSU campus, is on the National Register of Historic Places. It adopted the Johnson C Smith name in the 1920s after the widow of that man created the endowment that the university still uses today.
JCSU is one of the founding members of the United Negro College Fund and offers a range of assistance programs for its students. Students can major in one of 24 subjects, which are all available from its College of Professional Studies, College of STEM and College of Arts and Sciences. The university also has a separate honors college that offers extra assistance and educational opportunities for students with higher grades. Its campus is home to nine Greek organizations, several Greek organizations for professional students and a number of activities and athletic clubs.
Johnson C Smith University Accreditation Details
Whether you want to study sport management or any other subject, you should also check if the university or college has the accreditation that you need. Those attending Johnson C Smith University will discover that this university obtained regional accreditation from the Southern Association of Colleges and Schools. Accreditation from an organization like the SACS is important for a few reasons. You'll find that you can earn credits at another campus and transfer those credits to JCSU, but you'll also have the option of obtaining financial aid from the federal government too.
JCSU also has program accreditation for the programs it offers in social work and education. Its education program, which prepares students for their first years of teaching, has accreditation from the National Council for Accreditation of Teacher Education. The JCSU social work program that helps students work as licensed social workers has accreditation from the Council on Social Work Education Office of Social Work Accreditation.
Johnson C Smith University Application Requirements
Johnson C Smith University offers students the chance to take classes, room and participate in activities with students from similar backgrounds. It looks for students who prepared for college while in high school, which means that it gives priority to those who followed a traditional college prep curriculum. You'll need to show that you took two years of laboratory science, social science and foreign language classes as well as three years of math classes and four years of English classes. Students should take at least three years of electives like art courses too.
To ensure that it finds and admits the best students, JCSU looks at each individual application and judges students on their own individual merits. The application gives you the chance to show the university why it should pick you. In addition to information on your educational background, you should also list any volunteer experiences you had and anything else that will set you apart from other students. The university requires that you submit your official score from the SAT or ACT and an official high school transcript too. If accepted, the university will mail you information about what you need to do next.
Tuition and Financial Aid
Though JCSU is a private university, it ranks among the more affordable private colleges in North Carolina. Tuition costs just over $18,000 a year, and if you want to live on the Charlotte campus, you'll spend a little over $32,000 a year, which includes all university fees. JCSU recommends that students use its net price calculator, which will ask you about the annual contribution your family can make and any outside scholarships you earned before showing you how much you'll pay each year.
The university also offers lots of financial aid for incoming students. Once you file the FAFSA, the university will let you know if you qualify for grants and loans and the amount that each one will pay towards your overall costs. Academic scholarships are available for students who have a high school grade point average of 3.2 or higher, and the university offers some academic grants for students with higher grades too. If you enroll in JCSU at the same time that a sibling does, the university will reduce both of your tuition costs by 10%. JCSU also has scholarships available for students who play certain instruments or sing as well as student athletes.
Bachelor in Sport Management
A Bachelor in Sport Management is just one of the degree programs available from Johnson C Smith University. Students learn more about the administration of both college and professional sports as well as the basics of sports law, marketing and finance. Many students minor in a field that will help them with their career goals such as sport coaching, sport medicine, fitness and wellness management or school health. Professors working in this field published their own research and work in some of the leading sport management journals, and those professors can work with you both in and out of your classes.
During your last year in the program, you'll have the chance to work with others to improve your resume and succeed in job interviews, which can help you get the right job after college. The university also has its own journal and encourages students to submit their own papers and research, and you can then put that work on your resume as proof of your accomplishments. Around 95% of its sport management students gain experience outside of their classes too through fieldwork and internships.
Courses in this program include sport psychology, sport marketing, sport facilities management and leadership and governance in sports. You'll also take classes on sports health, physical education, communications and computer science. Students can do internships with local sports organizations in the Charlotte area and others across the country. Johnson C Smith University can help students find internships with professional teams like the Hornets or the Panthers.
Related Resources: