This program appears in our ranking of 25 Most Affordable Top-Ranked Schools for Online Master's in Sports Management Degree Programs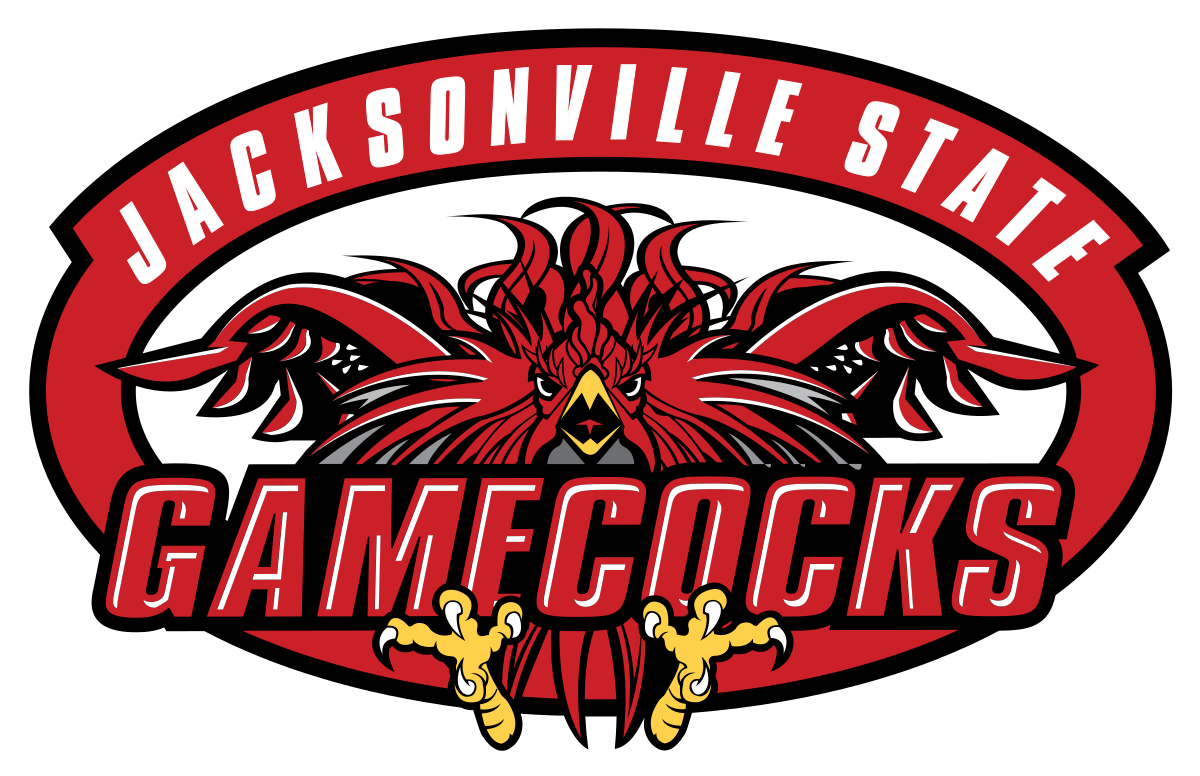 Formed in 1967, the School of Health Professions & Wellness grants a Bachelor of Science in Sport Management and Recreational Leadership for Jacksonville State University undergrads called to coordinating athletic activities. Chaired by Prof. Allen Gilbert, the 120-credit, eight-term plan has courses like Barre Pilates, Weight Training, Sport Economics, and Lifeguard Instruction with an 18:1 student-faculty ratio. Similar offerings in Mathews Coliseum are the B.S. in Exercise Science and Coaching Certificate. Graduates can volley into Jacksonville's Master of Science in Sport Management with a Class A Teacher Certification option. This 34-credit, practice-based degree headed by Dr. Gina Mabrey builds online portfolios using Blackboard in classes from Facility Administration to Sport Promotions.
Winning Jacksonville State University's Sport Management MS means satisfying the 300-hour internship benchmark. Nearby placements include the Alabama Crimson Tide, Birmingham Barons, Montgomery Biscuits, Mobile BayBears, Huntsville Havoc, Samford Bulldogs, Magic City Surge, Tennessee Valley Tigers, and Prattville Patriots. Twice yearly, NASCAR drivers flock to the league's fastest track, Talladega Superspeedway. In 2015, the SPM Program also worked on the Birmingham Bowl at Legion Field. On campus, majors connect to 15 varsity teams competing in the NCAA Division I Ohio Valley Conference. Gamecocks benefit from learning firsthand at Rudy Abbott Field, Burgess-Snow Field, Silver Lakes Golf Course, and Kennamer Hall. Other opportunities are volunteering with Hoops for Heart, pledging Phi Epsilon Kappa, practicing the Challenge Course, joining the ACSM, and visiting India.
About Jacksonville State University
Jacksonville State University was chartered by Governor Edward O'Neal in February 1883 to serve Northeast Alabama at the two-storey Calhoun College. Opened that August by William Mark Haynes, the Normal School had an inaugural class of 247. During Houston Cole's three-decade tenure, Jacksonville State expanded beyond teachers education in 1957 and gained university status in 1966. Budgeting $129.3 million yearly, JSU now stands as a public, coed RU/H doctoral institution with its award-winning Marching Southerners. Jacksonville State University employs 7,950 and enrolls 8,659 Gamecocks, including Sport Management majors, from 61 nations at its 79-building Appalachia campus off Route 21. JSU has produced 53,869 alumni, including athletes Dieter Brock, Danny Willett, Ashley Martin, and Rudy Abbott.
The U.S. News & World Report ranked Jacksonville State the 89th best South school and 34th top public college conferring the 224th best online graduate education nationally. On Niche, JSU boasts America's 183rd best campus dining, 199th best athletics, 237th top Greek life, and 454th highest quality academics. College Factual noticed Jacksonville State University for the 411st top-paid recreation studies graduates and 337th best teacher education value. Times Higher Education placed JSU just above the top 800 universities. Jacksonville State claimed NCAA national titles for baseball in 1991 and football in 1992. Granted the Willis Baughman Award for Outstanding Kinesiology Clubs, JSU also earned the 10th spot in Alabama on Best Value Schools.
Jacksonville State University Accreditation Details
In 2014, Jacksonville State University submitted to in-depth institutional review from the Southern Association of Colleges and Schools Commission on Colleges (SACSCOC) under Provost Dr. Rebecca Turner to retain its Level V accreditation for another 10 years. Located 101 miles east in Decatur, Georgia, this respected 11-state Southeast accreditor is authorized by the U.S. Department of Education to ensure the quality of Jacksonville's 43 baccalaureate, 27 master's, five specialist, and two doctoral programs. The Kinesiology Department's Physical Education Teacher track maintains approval from the Council for the Accreditation of Educator Preparation (CAEP) through 2024, too.
Jacksonville State University Application Requirements
Getting recruited by Jacksonville State University is considered "moderately difficult" on Peterson's because 53 percent of the 4,979 Fall 2016 applicants were picked. First-year Gamecocks flying into the Sport Management and Recreational Leadership BS must finish a high school diploma. Scoring 410+ on each General Equivalency Diploma section is also adequate. On average, freshmen present a 3.34 GPA, 1070 SAT score, and 23 ACT mark. Transferring into the Kinesiology Department necessitates a 2.0 collegiate GPA with academic eligibility to return to last institutions. Starting JSU's Master of Science requires 120+ credits in any bachelor's major, including Recreation. The unconditional admission formula requires 2100 when students' GPA and GRE scores combined are multiplied by 450. Similarly, MAT takers must reach 80 for the undergrad average plus test score times 15.
Jacksonville State University created rolling undergrad admission with a preferential deadline of March 15th and final deadline of August 1st. Sport Management MS students have until July 1st for Fall, April 1st for Summer, and November 1st for Spring. Click the website's Apply Now! button to enter the Gamecock Application via an online account. The College of Graduate Studies also accepts paper materials to 320 Bibb Graves Hall in Jacksonville, AL 36265. Please contact (800) 231-5291 or admissions@jsu.edu for further assistance. Future athletics administrators may fumble without the following:
Non-refundable $35 fee or valid waiver
Official transcripts from every institution
ACT, SAT, GRE, or MAT score reports
Three graduate qualitative assessments
Résumé of proficiencies and experiences
Letter of sport management career intent
Teaching certification (Class A track only)
Tuition and Financial Aid
For 2018-19, Jacksonville State University will bill Sport Management and Recreational Leadership BS majors from Alabama $324 per credit or $4,860 each term. Non-residents will pay $648 per credit or $9,720 each semester. Extra term costs include the $200 university fee, $25 activity fee, $100 technology fee, and $190 Wellness Center fee. Living at the Calhoun County campus' dorms like Fitzpatrick Hall adds $7,898 for room and board. Annual bachelor's attendance equals roughly $20,560 in-state and $27,976 out-of-state. The Online Sport Management MS charges everyone $392 per credit for an affordable $13,328 total.
According to the NCES College Navigator, 93 percent of starting, full-time JSU Gamecocks crow about financial aid packages averaging $9,476 each for $10.23 million combined. Sport Management majors could earn university funds like the Burger King/Ingram Athlete Scholarship, Barbara & Jimmy Wilson Scholarship, Katie Beth Carter Memorial Scholarship, Elite Letterman's Club Scholarship, Honors Scholarship, and Lilly Ledbetter Scholarship. For $50, enrollment in no-interest installment payment plans is possible. FAFSA applications filed with code 001020 are considered for United States Pell and Supplemental Opportunity Grant funds. Families claim up to $2,000 from the IRS Lifetime Learning Tax Credit. Yellowhammer State residents flock to the Alabama Student Grant, CollegeCounts Scholarship, Police Officer's Survivors Educational Assistance Program, and more. The FWSP offers campus jobs, including in the Athletics Department, for 15 hours weekly. Money magazine also records median debt of $21,000 at Jacksonville State University from Stafford, Plus, and private loans.
Learn more about Jacksonville State University at the Kinesiology Department website.
Related Articles:
What is a Sports Massage Therapist?