This program appears in our ranking of 25 Most Affordable Top-Ranked Schools for Online Master's in Sports Management Degree Programs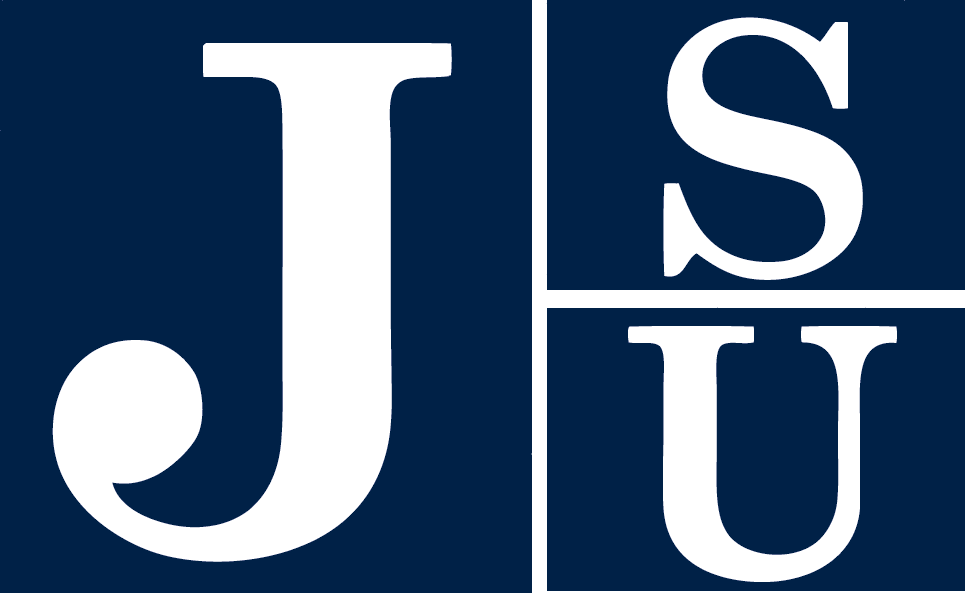 The College of Education & Human Development confers a B.S. in Recreation Administration for Jackson State University undergrads seeking the mid-level skills to manage sports and fitness organizations. Chaired by Dr. Patricia Riley Kennedy, a 2012 Excellence Award honoree, the 124-credit degree is dedicated to "Challenging Minds" with in-depth leadership training. All in-person courses, such as Urban Recreation, Facility Maintenance, Kinesiology, and Sports Programming, maintain a 15:1 student-faculty ratio for individualization. Graduates can aim for advanced governance with the M.S. in Sport Science. On Canvas or at the Joseph H. Jackson Building, this 36-credit, hybrid major overseen by Dr. Hill Williams offers Sport Management and Strength/Conditioning emphases. Online NASM-aligned courses like Business Statistics, Sport Finance, and Biomechanics progress to the thesis or internship.
Located in Forbes' 137th best city for job growth, Jackson State University encourages at least 160 fieldwork hours at HPER partners. Potential placements include the Mississippi Braves, Biloxi Shuckers, Memphis Hustle, New Orleans Saints, Mississippi Sports Hall of Fame, Battlefield Baseball League, Jackson Metropolitan YMCA, and Patrick Farms Golf Club. On campus, Sport Management majors are active with 18 NCAA Division I teams competing in the Southwestern Athletic Conference. Tour Jackson's state-of-the-art facilities like Braddy Field, Williams Assembly Center, and Mississippi Veterans Memorial Stadium. Pick from 100+ active organizations, such as the Fellowship of Christian Athletes, Karate Club, Phi Epsilon Kappa, Sonic Boom of the South, and Rolling Tigers. Students may also engage in Walter Payton Center, get CPT certification, talk sports on WJSU 88.5FM, minor in Therapeutic Recreation, study abroad in 60 cities, attend the Football Women's Clinic, and enter the Du Bois-Harvey Honors College.
About Jackson State University
Jackson State University was originally opened in Natchez on October 23, 1877, by the American Baptist Home Mission Society for educating freed slaves. By 1899, the Seminary relocated to Mississippi's capital and expanded its collegiate curriculum. In 1953, the first Master of Science program began and the state assumed public support. Fast forward to 1979 and the Jackson State University name was adopted after enrollment spiked eightfold. In 2007, JSU famously defeated Grambling State for its first SWAC football championship. Budgeting $667 million yearly, Jackson now educates 9,811 Tigers, including Sport Management majors, as the fourth-largest TMCF member. Linked to 25,130 LinkedIn alumni, Jackson State University has produced athletes like Shasta Averyhardt, Marcus Benard, and Lem Barney at its 51-building "Tree Campus USA" in Hinds County.
The U.S. News & World Report ranked Jackson among the top 300 national universities and the 15th best HBCU. On Niche, JSU boasts America's 68th best Greek life, 226th best faculty, 296th top athletics department, and 296th best campus food. Times Higher Education placed Jackson State University within the best 800 institutions. College Factual labeled JSU the 522nd best management school with the 103rd top recreation studies. Diverse Issues in Higher Education named JSU seventh for African-American bachelor's students. In Washington Monthly, Jackson has the 172nd most service and 143rd best financial aid. PayScale calculated a mid-career median salary of $67,500 for Jackson State University alums. BestColleges.com also picked JSU 29th for online sports management courses.
Jackson State University Accreditation Details
In 2017, Jackson State University submitted its fifth-year interim report to the Southern Association of Colleges and Schools Commission on Colleges (SACSCOC) for keeping the Level VI accreditation current through 2021 under its 15th president, Dr. William Bynum, who received the Herb Wegner Memorial Award. Located six hours east via Interstate 20 in Decatur, this 11-state Gulf Coast accreditor is authorized by the Council on Higher Education Accreditation (CHEA) to check the Quality Enhancement Plan for JSU's 44 baccalaureate, 46 master's, six specialist, and 13 doctoral programs from Holmes to Madison and online.
Jackson State University Application Requirements
Reaching field goals at Jackson State University is deemed "minimally difficult" by Peterson's with 71 percent of the 8,516 Fall 2016 applicants being accepted. First-year Tigers eyeing the B.S. in Recreation Administration must fulfill the college preparatory high school curriculum. If scored at least 250, the GED equivalent would be sufficient. Being in the top 50 percent of one's class is preferred. At minimum, freshmen need a 2.0 GPA, 18 ACT score, or 840 SAT score. Sixty-two previously completed credits can be transferred if graded "C-" and better. The M.S. in Sport Science, on-site or online, always mandates a regionally accredited bachelor's education. Specific grades aren't listed, but a 3.5 GPA unlocks the Out-of-State Fee Waiver. Verbal and quantitative GRE scores less than five years old are necessary too.
Jackson State University set an undergrad priority deadline of April 15th and final deadline of August 1st. The College of Education & Human Development enforces M.S. in Sport Science cutoff dates of March 1st for Fall, March 15th for Summer, and October 15th for Spring. Use the Jackson PAWS account to submit one online application per semester online. Mail any physical materials to P.O. Box 17330 in Jackson, MS 39217 if needed. Please contact (601) 979-2121 or admission@jsums.edu for further clarification. Future sport managers should enclose these:
$25 application fee (waived for Mississippians)
Electronic transcripts via Parchment or eScript
Hepatitis and MMR immunization records
Three recommendations of merit and character
College entrance exam scores, including TOEFL
Form I-134 and Affidavit of support if international
Résumé or curriculum vitae of athletic experiences
Jackson State University Tuition and Financial Aid
For 2018-19, Jackson State University is billing B.S. in Recreation Administration majors $329 per credit part-time or $3,938 each full-time semester. Living outside Mississippi incurs a $5,614 out-of-state fee. Added expenses include the $52 capital improvement fee, $40 parking fee, $35 activity fee, and $38 mailbox rental fee. Room and board at the Jackson campus' dorms like Dixon Hall costs $3,549 and $1,884 respectively. Annual bachelor's attendance equals $23,096 for Mississippians and $33,789 for non-residents. The M.S. in Sport Science charges everyone flat-rate online tuition of $462 per credit for $16,632 total.
According to the NCES College Navigator, the Financial Aid Office connects 73 percent of full-time JSU Tigers to annual assistance averaging $7,498 for $41.1 million combined. University funds include the Athletic Scholarship, Latino Scholarship, Andre Brown Scholarship, Freida Powell Scholarship, Jeanette Dozier Scholarship, Rolling Fork Scholarship, and High School Academic Scholarship. The Apple HBCU Scholars Program could award up to $25,000 for GPAs above 3.3. Federal Pell and Supplemental Education Opportunity Grants could open with FAFSA forms coded 002410. Residents might claim the Mississippi Eminent Scholars Grant, Sumners Grant, or Tuition Assistance Grant. Graduate assistantships can pay M.S. in Sport Science majors for 20 hours weekly. Ranked 695th, Jackson State University also lists median debt of $21,000 from federal, state, and alternative loans in Money magazine.
Learn more about Jackson State University at the Health, Physical Education & Recreation Department website.
Related Resources: