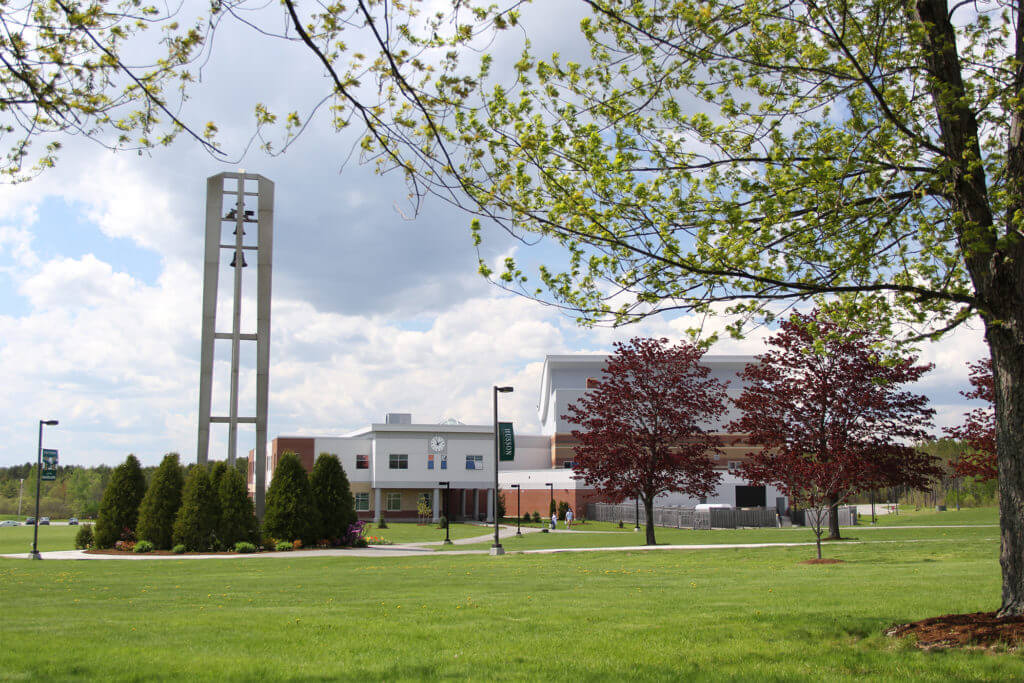 Husson University was founded in 1898 as the Shaw School of Business. Originally, classes were held on the second floor of a downtown building in Bangor, Maine. Over the first 30 years, the school changed hands several times, eventually merging with the Bangor Hospital School of Nursing during the depression. Around 1935, Chelsey Husson became principal of the school which was, at that time, known as the Bangor School of Commerce.
During the Great Depression, many colleges closed due to finiancial issue, but under the direction of Husson, Bangor School of Commerce remained open. In order to keep it from dissolving in the future, Husson turned it into a non-profit organization. Before his death, Husson managed to build the central part of the campus. In 1947, the college was renamed Husson College in honor of Chelsey Husson. The school gained university status in 2008.
Today, Husson University offers premiere professional programs allowing students to succeed through experiential learning and global engagement. There are over 2,800 students enrolled at Husson with an average class size of 21 students.
Resource: 50 Most Affordable Urban Schools for Sports Management 2015
Husson University Accreditation Details
Husson University is accredited by the New England Association of Schools and Colleges Inc. Accreditation indicates that the school meets or exceeds criteria set forth by the accrediting agency that demonstrates excellence in higher education. In addition, programs at Husson are accredited by the following industry-specific organizations and agencies:
Accreditation Council for Occupational Therapy Education
Accreditation Council for Pharmacy Education
Commission on Accreditation in Physical Therapy Education
Commission on Collegiate Nursing Education
Council for Accreditation of Counseling and Related Educational Programs
International Assembly for Collegiate Business Education
National Board of Certified Counselors
Husson University Application Requirements
Undergraduate students who wish to attend Husson University must have a "B" average and SAT scores of 200 or higher or ACT scores of 20 or higher. Students must submit official high school transcripts as well as official test scores. Transfer students must submit official high school transcripts as well as transcripts from all colleges and universities attended. If the student graduated from high school after 2005, they must submit official standardized test scores. A short essay and one letter of recommendation are also required for both new and transfer students. Each department determines requirements for application to graduate school. Any student wishing to attend graduate school should contact an admissions counselor to learn what is required for that particular program.
Tuition and Financial Aid
Undergraduate tuition is $535 per credit hour or $16,585 for full-time attendance per year. Graduate tuition is between $385 and $940 per credit hour depending on the program the student enters. Financial aid is available to all students who demonstrate need. Husson University prides itself on being one of the lowest priced four-year universities in Maine and the eighth lowest in New England. Students may qualify for scholarships, grants or loans. In order to be eligible for financial aid, students must complete the Free Application for Federal Student Aid (FAFSA). In order to remain eligible, students must make satisfactory academic progress.
Student Experience
Husson University offers a Sports Management Program blends both business and sports for students who wish to find positions in the sports business field. The program captures sports performance production and promotion. Students are able to choose from a wide range of courses that help them focus their studies on their interests. Sports are a multi-billion dollar global industry today and Husson focuses not only on local sports but also on the global aspect of today's sporting world.
Students are required to take a full range of business courses that all business management students must complete. These include economics accounting, business law, business policy and ethics. Students are prepared for entry-level positions in sports organizations. Husson is one of only 200 colleges and universities offering a sports management program. Students are required to complete at least one internship as part of their studies.
Husson University offers an exciting student experience as well. Students are able to choose from many clubs and organizations, allowing them to develop leadership skills necessary to excel in their chosen profession. Students in the Sports Management program may benefit from the Sports Management Club, for example. There are also fitness and recreation activities available to students, including hiking tips, walking paths and overnight camping excursions.
Husson University has a strong athletic department as well. There are both men's and women's sports available for students who wish to compete at the collegiate level. In addition, students have the ability to engage in spirit organizations such as cheer and dance.
The college offers a counseling center that provides information about services and self-help resources for many emotional issues that students may face. Students may learn how to deal with depression or anxiety, two issues that often face first-time college students. There is also information about LGBT issues, substance abuse and other problems students may encounter at college. The goal of the counseling center is to help students succeed at the college level.
There are many traditions at Husson University designed to help students enjoy the student experience. The year begins with Welcome Weekend as students move into residence hall rooms. A Convocation Ceremony is held for the students and families as well. Homecoming is held in the fall allowing alumni to join current students on campus with a football game held on Saturday. All first-year students and their families are invited to the President's Breakfast each fall, allowing for fun interaction between faculty, staff, students and families. One fun event is Midnight Madness, held on the day that NCAA rules allow basketball practice to begin. A student is given the opportunity to make a $10,000 basketball shot. In mid-February, a Winter Carnival is held on campus and an International Day celebration is also held to honor the diversity of the student body. During finals week, faculty and administration serve a Late Night Breakfast to the entire student body including table service and tray clearing.
Husson University, which began as a small business college, offers students the opportunity to grow and achieve their higher education goals. Husson University students have found success in their industry and many have gone on to become leaders in their field.
Related Articles:
What is a Sports Massage Therapist?