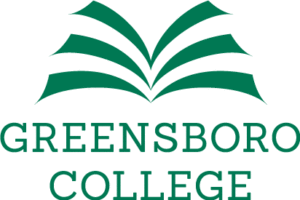 Sport Management Degrees Offered at Greensboro College
Greensboro College appears in our ranking of the 50 Best Bachelor's in Sports Science Degree Programs (Campus).
The Department of Kinesiology in the School of Sciences and Mathematics at Greensboro College offers a Bachelor of Arts or Bachelor of Science in Exercise and Sport Studies and Bachelor of Science of Health and Physical Education
The Bachelor of Arts or Bachelor of Science in Exercise and Sport Studies prepares students to understand the biomechanical, physiological, psychological, and sociocultural basis of human movement. Students learn about various dimensions of sport and physical activity. They have the ability to complete an internship during the junior year. Students have the ability to concentrate in a specific area: exercise science, sport coaching, or sport management. A minimum of 120 credits are needed for completion of the degree. The BA option involves arts and humanities supporting courses and the BS involves mathematics and science supporting courses. Examples of courses include Exercise Physiology for Special Populations, Strength Training Programming and Techniques, and Exercise Testing, Prescription, and Supervision.
The Bachelor of Science in Health and Physical Education is intended for students who enjoy using teaching and coaching to improve the lives of children. The program requires the completion of at least 120 credit hours. The courses include Teaching and Assessing Physical Activity and Fitness, Pedagogy of Physical Education, Recreational Sports and Activities, Team Sports, Individual and Dual Sports, and Field Component for Pedagogy of Physical Education.
About Greensboro College
Greensboro College is a private, four-year liberal arts college located in Greensboro, North Carolina. It is affiliated with the United Methodist Church. It was founded in 1838 by Reverend Peter Doub. It started out as a women's college called Greensboro Female College. It became Greensboro College in 1919. It began admitting men in 1954. Today, Greensboro College is home to more than 1,000 students on its urban 60-acre campus. It operates on the semester-based academic calendar.
Greensboro College blends the liberal arts and the Judeo-Christian historic ideal of nonsectarian education. It is committed to enhancing the intellectual, personal, and spiritual development of all students. Greensboro strives to empower all students to identify their individual paths toward of meaningful life of impact and achievement. It teaches students to think critically, process information efficiently, and communicate effectively to lead to positive change in society.
Greensboro College offers 32 majors and over 1,000 courses. The programs are offered through the School of The Arts, School of Social Sciences and Education, School of Science and Math, School of Humanities, and School of Business. The most popular majors include business, marketing, management, liberal arts and sciences, humanities, health professions, and biomedical sciences. The student to faculty ratio is 11 to one and about 69 percent of classes have less than 20 students.
Greensboro College has pledged to become a Universal Design for Learning institution. The Universal Design for Learning is a comprehensive educational framework that eliminates obstacles to student learning and academic success. The principles of this program understand that variance in learning ability and style among students is the standard and not the exception. The Universal Design for Learning concept adapts curricula to personalized learning differences.
Greensboro College Accreditation Details
The Southern Association of Colleges and Schools Commission on Colleges regionally accredits Greensboro College to grant bachelor's and master's degrees.
Greensboro College Application Requirements
Greensboro College is considered a selective institution, with a 44 percent acceptance rate on a yearly basis. The following materials are needed to apply to the college:
Undergraduate
Application for Admission
Official high school transcript
Official transcripts from all previously attended colleges and universities
Official SAT or ACT scores
Optional written essay and letter of recommendation
Graduate
Graduate Application for Admission
Official transcripts from previously attended colleges and universities
Official graduate test scores, like GMAT or GRE
Essay
One letter of recommendation
Additional requirements for specific college and program
Tuition and Financial Aid
Tuition
Undergraduate Programs
Full-time students: $18,500
Part-time and overtime students: $580 per credit hour
Adult, Professional, and Graduate Programs
Adult undergraduate and online: $380 per credit hour
Organizational leadership and management: $250 per credit hour
PAL program: $280 per credit hour
Graduate: $435 per credit hour
VIF: $315 per credit hour
Audit: $75 per credit hour
Financial Aid
About 86 percent of full-time undergraduate students receive some type of need-based financial assistance. The average amount is $2,431.
Scholarships
Presidential Scholarship
Trustees Scholarship
Dean's Scholarship
Founders Scholarship
Greensboro College Merit Scholarship
North Carolina Need-Based Scholarship
Achievement Award
Transfer Scholarship
United Methodist Scholarship
Greensboro College Endowed Scholarship
Grants
Federal Pell Grant
Federal Supplemental Educational Opportunity Grants (FSEOG)
Loans
Federal Subsidized Direct Loan
Federal Unsubsidized Direct Loan
Federal PLUS Loan
Federal Graduate PLUS Loan
Federal Work-Study
The Federal Work-Study, FWS, is a federally funded option available to both undergraduate and graduate students who demonstrate a significant financial need. Eligible students are able to work part-time, up to 20 hours per week, to earn money to help pay for educational costs. Students are required to be enrolled at least half time. The FWS program encourages students to find jobs that are related to their degree program or those that provide a benefit to individuals in the surrounding community. The pay depends on each situation, but students make at least the current federal minimum wage. Students apply for the Federal Work-Study when they are submitting their FAFSA for additional sources of financial aid.
Students who complete sports management and related degrees possess the knowledge and abilities to promote physical health and well-being to a wide range of individuals, groups, and communities in an array of platforms and settings. The Sports Management Degrees offered at Greensboro College effectively prepare students for jobs in an array of areas, such as professional sports, colleges and universities, rehabilitation centers, public and private schools, recreational organizations, and health care facilities.
Related Articles: