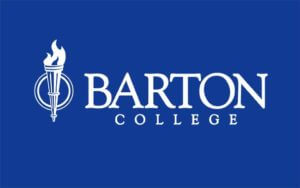 Sprinting into Sports Management Careers at Barton
Barton College appears in our ranking of the 50 Best Bachelor's in Sports Science Degree Programs (Campus).
At Wilson Gymnasium, the School of Allied Health & Sport Studies grants a Sport Management B.S. at a 10:1 student-professor ratio for Barton College undergrads who desire mid-level leadership roles in today's $480 billion global athletics market. Chaired by Dr. Claudia Duncan, the 1993 Jefferson-Pilot Faculty of the Year Award recipient, the 126-credit degree integrates 16-week junior internships like the Carolina Hurricanes, Frederick Keys, and Regency Athletic Club.
The 126-credit Exercise Science B.S. directed by Dr. Susan Bane offers a Human Performance Minor that fulfills CSCS certification with at least 160 practicum hours and the unique Fit at Barton Program.
Reporting average pay of $48,630, the Athletic Training B.S. follows a 126-credit, CAATE-accredited curriculum planned by Dr. Tim Dornemann for hands-on experience with 21 NCAA Division II teams in the Conference Carolinas.
On BARTOnline, the MBA in Strategic Leadership under Dr. Karen Palasek also condenses 39 credits like Operations Management and Value Creation into 16 months with the Global Outreach Project.
About Barton College
Barton College originated on May 1, 1902, when the North Carolina Christian Missionary Convention welcomed an inaugural coed class of 107 to Atlantic Christian College. By 1923, it debuted the first four-year Bachelor of Arts/Science curriculum for liberal Bible-based education. In 1935, construction began on the Wilson Athletic Complex at the current 32-acre, 23-building Greater Raleigh campus. Accredited in 1953, it was renamed in Fall 1990 to honor the 19th-century evangelist who led the Cane Ridge Revival. Months later, the Division of Lifelong Learning created a Weekend College for nontraditional adults. In January 2016, Barton College grew further by forming an Online MBA in Strategic Leadership. Recently gifted $8.1 million from E.C. Winstead, Barton College now enrolls 960 Bulldogs, including Sport Management B.S. majors, from 17 nations online and on-site with 35+ clubs like Alpha Chi.
The U.S. News & World Report ranked Barton College the fifth best Southern institution, second best for vets school, and seventh top regional value. On Niche, Barton boasts America's 159th safest campus, 262nd hardest admission, 272nd most diversity, and 390th best Greek life. College Factual noticed Barton for the 218th best fitness studies majors and 333rd highest-paid physical education grads. College Consensus crowned Barton College as North Carolina's ninth-best option. WalletHub recognized Barton for the country's 230th best faculty resources and 225th top campus experience. In 2007, Barton College notably defeated Winona State to win the NCAA Division II men's basketball championship trophy. Washington Monthly also proclaimed Barton the 265th top baccalaureate school with the 98th best financial aid.
Barton College Accreditation Details
On July 17, 2009, the Southern Association of Colleges and Schools Commission on Colleges (SACSCOC) Reaffirmation Steering Committee last announced Barton College's Level III accreditation was extended for 10 years with a Quality Enhancement Plan led by its 12th president, Dr. Douglas Searcy, a former Marshbanks-Anderson Scholar. Located 445 miles southwest via Interstate 20 in Decatur, this elite 11-state Coastal Plains accreditor is recognized by the Council on Higher Education Accreditation (CHEA) to review Barton's 32 baccalaureate, six master's, and seven professional studies options. The School of Business was reaffirmed by the International Assembly for Collegiate Business Education (IACBE) in 2016. In September 2012, Barton College was approved by the Commission on Accreditation of Athletic Training Education (CAATE). It's also named a National Academy of Sports Medicine (NASM) Advocate School for the Exercise Science B.S.
Barton College Application Requirements
Beginning at Barton College is classified "moderately difficult" by Peterson's because just 1,024 of the 2,632 Fall 2017 applicants were victorious for competitive 39 percent acceptance. First-year Bulldogs barking at the Sport Management B.S. must exceed the 13-unit college-prep minimum at accredited high schools. Scoring 158 or higher on the GED equivalency exam is qualifying. Freshmen over age 21 with at least a three-year graduation gap have test-optional admission. Otherwise, the averages are 3.18 for GPA, 1025 for the SAT, and 20 for the ACT. Undergrad transfers must finish at least one semester of non-remedial college courses graded "C" or better. Note the Athletic Training B.S. upholds a 2.5 GPA benchmark. Articulation agreements exist for nearby community colleges, including Pamlico, Wilson, and Edgecombe. Prospective MBA cohorts must tackle 120 credits of accredited bachelor's education with overall GPAs above 2.99. The GMAT is optional, but English learners must crush the 71 TOEFL minimum.
Barton College generally has simple rolling admission year-round, though exceptions do exist. For example, the Whitehurst Family Honors Program has a December 1st early and April 1st late deadline. The Office of Admissions asks non-U.S. undergrads to apply by July 1st for Fall or November 1st for Spring. The MBA in Strategic Leadership also set a priority date of May 15th. Interested Bulldogs log into Barton Connect to submit the entirely free application online. Registrars should send official transcripts to PO Box 5000 in Wilson, NC 27893. During tests, use institutional codes 5016 (SAT or TOEFL) and 3066 (ACT). Additional documents include the student health form, financial affidavit, professional résumé, personal statement, and optional references. Please pose further questions to (252) 399-6317 or enroll@barton.edu.
Tuition and Financial Aid
For 2018-19, Barton College is billing full-time Sport Management B.S. majors $15,440 by term or $30,880 annually. Undergrads pay the $335 general fee, $692 technology, $123 student health fee, and $81 activity fee each semester. The Science Lab fee costs $85 extra. Living at the Wilson campus' housing like Woodard Apartments adds $2,128 to $3,750 every term. Typical meal plans for Hamlin Center are $5,600 yearly. Barton budgets $1,200 for textbooks and $4,400 miscellaneous needs. Annual bachelor's attendance equals around $45,454 on-site and $35,598 at home. Part-time Professional Studies Division students spend $450 per credit. Continuing for the Online MBA in Strategic Leadership costs $750 per credit or $29,250 total.
According to the NCES College Navigator, the Office of Financial Aid in Harper Hall gets 97 percent of Barton Bulldogs fetching median assistance of $17,866 for $17.06 million overall. Collegiate funds include the Opportunity Award, Barton W. Stone Scholarship, Phi Theta Kappa Scholarship, E.C. Winstead Scholarship, Disciples of Christ Scholarship, Andrews Scholarship, Gretchen B. Boyette Scholarship, Gary F. Singleton Scholarship, Larry W. Staley Memorial Scholarship, and Williford Family Scholarship. Since 2009, the Bridgestone Americas Trust Fund has gifted $12,000 yearly to undergrads meeting the 150 Merit Index mark. Over 200 NCAA Division II student-athletes earn awards like the Grover Bullin Endowed Scholarship and Ned Liggon Memorial Scholarship. Submitting FAFSA applications coded 002908 after October 1st unlocks Federal Pell Grant, SEOG Grant, and Direct Loan money. The Federal Work-Study program pays at least $7.25/hour for employment. North Carolinians also pursue the Need-Based Scholarship, Incentive Grant, and Education Lottery Scholarship.
Learn more about Barton College at the Physical Education & Sport Studies Department website.
Related Articles: