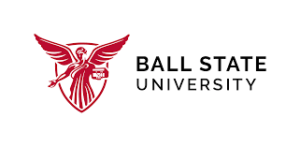 Sports Management Degree Programs at Ball State University
Ball State University appears in our ranking of the 50 Best Bachelor's in Sports Science Degree Programs (Campus).
With several major league teams and farm clubs located within the state, it's not surprising that so many students study sports management and administration in Indiana. Ball State University has programs in this field for both undergrads and graduate students. Some of those students play on the university's teams, which use the Cardinals name and logo. Those teams include seven options for men and 11 options for women. Women can play volleyball, field hockey, basketball, and other teams and join the diving and swimming team. Some of the teams that welcome men include the university's football, basketball, baseball and golf teams.
The first program available is for undergrads and awards them bachelor's degrees. Called the sports administration major, it includes courses such as Sport Law, Sport Marketing, Sport Finance and International and Comparative Administration of Sport. Students will also take some business courses, including Marketing, Professional Selling, Foundations of Business and Foundations of Management. A course called Revenue Generation allows students to gain practical experience as they help sell tickets for sports organizations such as Ball State itself and local teams. The university encourages students to do one or more internships as part of their studies too.
At the graduate level, students can enroll in a Master of Science or a Master of Arts program in Sports Administration through the university's School of Kinesiology. Though both programs include 33 credits, the MS program asks students to do a thesis. They receive 12 credits for the research and development classes they take and for their finished thesis work. Those in the MA program will also take research courses, but they can choose between doing a creative project or an internship. All sports administration students will take classes that include Sport Law, Sport Administration Theory and Policy Development, Financial Principles in Sport and Sport Marketing and Promotions.
About Ball State University
Ball State University is a public university in Indiana named after the Ball Brothers who founded the Ball Corporation. Located in Muncie, the university opened in 1899 and used the name the Eastern Indiana Normal School. This school would struggle over the years and eventually face foreclosure because of those issues. The Ball Brothers stepped in and bought the school, later donating it to the state in the hopes that it would establish a new university in the region. It went through several names over the years and served as both Ball State Teachers College and Ball Teachers College. As Ball State University, it now goes by the names of BSU and Ball State.
Students can now work on and earn their degrees through the university's main campus or its two satellite campuses. Ball State has a small campus in Indianapolis that allows current students and alumni to work together and attend special events. Students can also study on the university's campus in Fishers. U.S. News and World Report and Washington Monthly both rank BSU as a top American university. Ball State now has a combined enrollment of more than 5,500 graduate and post-graduate students and more than 17,000 students on its Muncie campus alone.
Ball State University Accreditation Details
Both of the sports management programs offered by BSU include courses that have accreditation from the Association to Advance Collegiate Schools of Business (AACSB). The main accreditation that students will find comes from the Higher Learning Commission (HLC). HLC accreditation allows students to transfer credits to and from a degree program and to apply for financial aid. To ensure that it maintains this accreditation, the university established a review committee to maintain its accreditation standards.
Ball State University Application Requirements
Ball State looks for undergrads who are ready for college. It gives priority to those with an honors diploma and students who completed the Indiana 40 Core Curriculum. Students coming from other states should complete the college core curriculum established in their states, which will include a certain number of foreign language, math, social studies, English and science classes. The university has a test-optional admissions policy but encourages students to provide their test scores if they think it will benefit their applications. Accepted undergrads typically have an average GPA of 3.5 and a test score of 1160 on the SAT or 23 on the ACT.
Graduate students who want to apply to the sport administration program should pay a $60 application fee and submit an official BSU application. The deadline for applications ranges from November 1 for those applying to the fall semester and February 15 for students who want to start in the spring. They will also need to fill out a separate form to apply to the School of Kinesiology. Students should also submit transcripts from any colleges they earned credits from and an official GRE score. Ball State will contact individual students if it needs any additional information.
Tuition and Financial Aid
Full-time undergrads pay $7,890 each year for tuition at Ball State if they can also prove that they are residents of Indiana. All nonresident undergrads pay $24,462 per year. This allows students to take between 12 and 18 credits of any classes each semester. Students who choose to live on the BSU campus pay around $10,100 a year for room and board, which includes a meal plan that grants them 14 meals a week. Graduate students can take up to nine credits each semester and pay $7,380 a year as a resident or $20,322 a year as a nonresident. Those students also pay fees of around $2,300 a year.
More than 80% of Ball State students receive financial aid, including both institutional and government aid. There are more than 400 scholarships available for students. Some of these scholarships go to athletes and those with musical and other skills, but there are other programs that award money to students based on their need or merit. Students can also qualify for government loans and for some grants after filing the FAFSA. Assistantships can help graduate students cover their costs too. The university asks students to click on a box on the application to show they want to apply to this program and that they submit an official application. Sports administration majors at Ball State University can use a variety of financial aid to cover their costs.
Related Resource: