This program appears in our ranking of:
25 Most Affordable Top-Ranked Schools for Online Master's in Sports Management Degree Programs
Top 13 Best Sports Management Master's Degree Programs
Top 30 Bachelor's in Sport Management Degree Programs.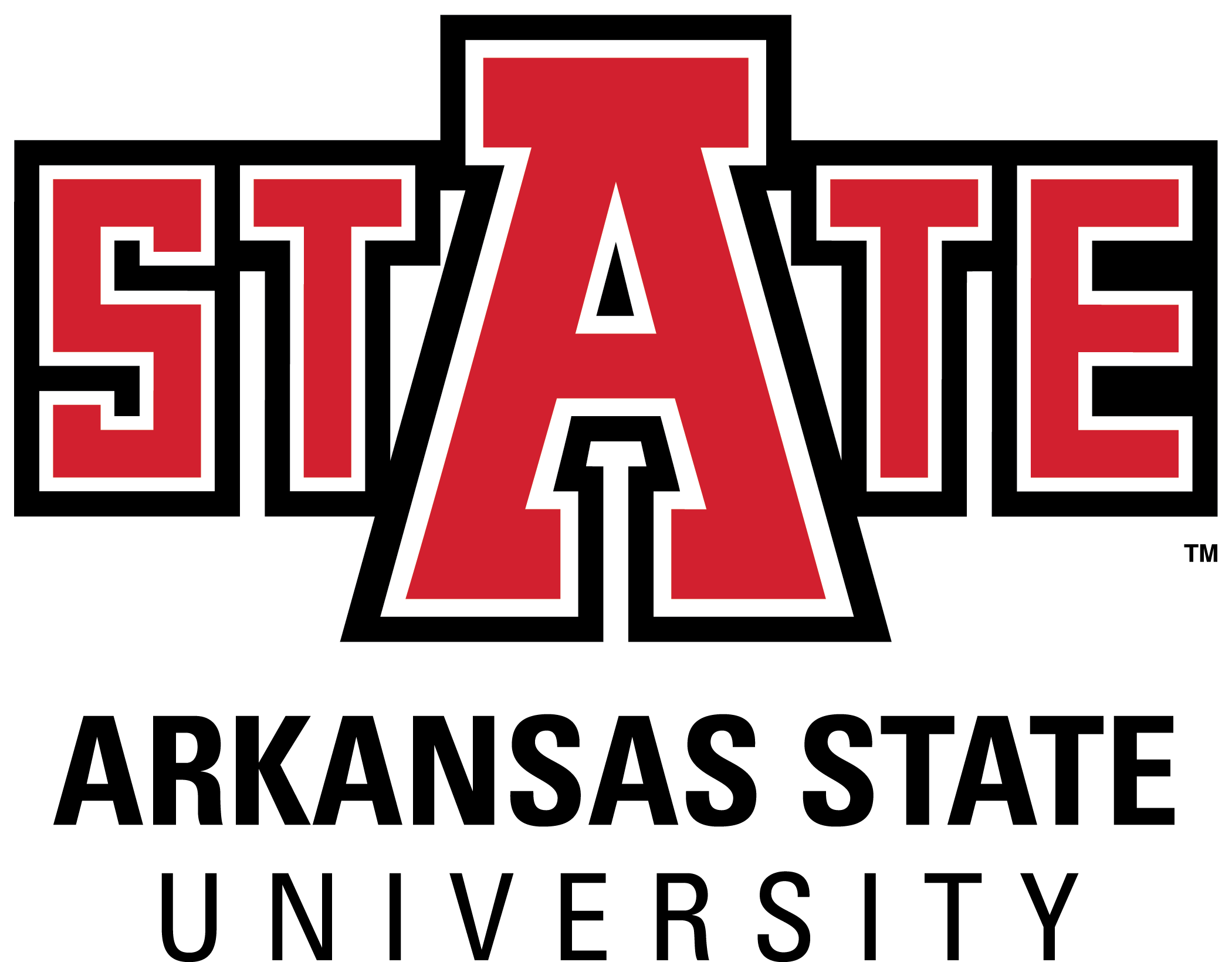 Since 2012, the College of Education & Behavioral Science has conferred the B.S. in Sport Management for Arkansas State University undergrads to enter fast-paced, behind-the-scenes jobs coordinating athletic operations. Chaired by Dr. Paul Finnicum, a Wilson Faculty Advisor Award nominee, the 120-credit, eight-term program projects starting salaries of $26,000 to $40,000 after COSMA-accredited courses like Philosophy in Sport, Exercise Science, and Sales Promotion. Thanks to the 17:1 ratio, students work with professors to customize concentrations in Multimedia Journalism, Marketing, Sport Business, or Creative Media Production. For post-bachelor's study, Arkansas State's M.S. in Sport Administration strengthens leadership practices in Jonesboro or on Blackboard. This 36-credit, full-time major takes only 12 months of seven-week courses, such as Sport Law, Ethical Issues in Sport, and Budgeting.
Located in Forbes' 98th best small metro, Arkansas State University requires all Sport Management majors to finish six credits or 300 hours of internship. Nearby placements include the Arkansas Travelers, Little Rock Rangers, Ozark FC, Memphis Grizzlies, Memphis-Arkansas Speedway, St. Louis Cardinals, Barnhill Arena, Sage Meadows Country Club, and Arkansas State Parks. On campus, students get involved with 16 NCAA Division I teams competing in the Sun Belt Conference. They're active in cutting-edge facilities like Centennial Bank Stadium, First National Bank Arena, Tomlinson Field, and the Soccer Complex. Hundreds of student organizations like the HPESS Club, Bass Fishing Team, Disc Golf Club, Howl's Heroes, Men's Rugby, and Red Wolves Rodeo keep them busy too. Other opportunities are getting ACSM credentials, traveling to Campus Querétaro, engaging in the Leadership Center, researching in the Biosciences Institute, declaring Honors, and adding the Social Media Certificate.
About Arkansas State University
Arkansas State University was first opened on October 3, 1910, as the First District Agricultural School on Main Street above the T.J. Ellis Jewelry Store after Governor George Donaghey signed Act 100. Initially pledged $40,000, the "Aggie School" attracted co-ed high schoolers and Holstein cattle for experiments. By 1919, it moved to the YMCA and started two-year junior college courses. Arkansas' largest gymnasium at 74,290 square feet was added in 1927. Six years later, the General Assembly renamed it Arkansas State College for four-year education. Given university status in 1967, A-State now enrolls 14,085 Red Wolves, including Sport Management majors, for 74.9 percent retention. Linked to 40,455 LinkedIn alumni, Arkansas State University has trained athletes Kellie Suttle, Corey Williams, Carlos Emmons, and more at its 145-building Crowley's Ridge campus near Craighead Forest Park.
The U.S. News & World Report ranked Arkansas State the 68th best Southern university, 25th top regional public college with the nation's 12th best online business education. On Niche, A-State boasts America's 82nd most conservative values, 99th top athletics program, 184th best Greek life, and 313rd tastiest campus food. College Factual named ASU the 396th best value and 324th best physical education school for the 214th highest-paid recreation studies grads. WalletHub labeled A-State the 274th most selective college and 615th best campus experience. In 2013, the Arkansas State Red Wolves football team won its third-straight Sun Belt Conference championship.
Arkansas State University Accreditation Details
In June 2018, Arkansas State University submitted an interim report to the Higher Learning Commission of the North Central Association (HLC-NCA) for continuing the Level VI accreditation through 2023 under its second system president, Dr. Charles Welch, an Arkansas State Hall of Fame inductee. Based 509 miles north in Chicago, this mammoth 19-state Midwest accreditor is recognized by the Council on Higher Education Accreditation (CHEA) to check A-State's 16 associate, 77 bachelor's, 56 master's, and eight doctoral degrees for quality. Specifically, Arkansas State was accredited by the Commission on Sport Management Accreditation (COSMA) in February 2017.
Arkansas State University Application Requirements
Tackling Arkansas State University admission is considered "moderately difficult" by Peterson's since just 3,981 of the 5,655 Fall 2016 applicants were victorious for 70 percent acceptance. First-year Red Wolves howling for the B.S. in Sport Management must graduate from licensed high schools. Earning the comparable GED with a minimum 550 (after 2002) or 600 (after 2014) score is also acceptable. Freshmen should hold a 2.3 GPA or better throughout grades 9-12. The testing benchmarks are currently 19 for the ACT and 980 for the SAT. A-State allows 2+2 undergrad transfers from partners like Ozarka College and Cossatot Community College for overall GPAs above 2.0. The M.S. in Sport Administration evaluates academic ability in 120+ credits of bachelor's education. Avoiding probation terms requires a 3.25 GPA or higher during the two upper-division years. Taking the GRE is optional, but scores over 290 are helpful.
Arkansas State University generally keeps admission rolling year-round with no definite deadlines. The only exception is for international students who must apply by February 15th for Summer, June 1st for Fall, and October 15th for Spring. Interested B.S. in Sport Management or M.S. in Sport Administration majors use the same online application portal. If needed, extras are mailed to P.O. Box 1570 in State University, AR 72467. Please contact (870) 972-2031 or gradadmissions@astate.edu for more details. Varying application checklists might include these:
$15 application fee ($30 for graduate)
Certified transcripts from high school on
Measles, mumps, and rubella immunization
Official ACT, SAT, GRE, and TOEFL results
At least two letters of recommendation
Résumé of sports activities and leadership
Formal goals statement of 500-750 words
Arkansas State University Tuition and Financial Aid
For 2018-19, Arkansas State University will charge in-state B.S. in Sport Management majors $4,304 each semester full-time. Non-residents pay $7,649 per term of 15 credits. Added expenses include the $19 athletic fee, $10 technology fee, $6 library fee, and $10 student union fee per credit. Living at the Jonesboro campus' dorms like Kays Hall costs $8,740 yearly. Annual bachelor's study equals around $22,486 for Arkansas residents and $28,786 for out-of-state residents. The M.S. in Sport Administration is affordably priced at $306 per credit or $918 per online course for a $11,016 price.
According to the NCES College Navigator, the Financial Aid Office helps 75 percent of full-time A-State Red Wolves pack mean assistance packages of $8,517 for $62.7 million combined. Available HPESS funds include the Arthur Monroe Shride Memorial Scholarship, Mamie Davis Nontraditional Scholarship, Tom & Shirley Manning Endowed Scholarship, Helen P. Dudley Memorial Scholarship, Dr. Jake Darby Scholarship, Dr. Thomas Adams II Scholarship in Sport Management, and Gladys McPike Hudgins Award. Dependents and spouses of full-time ASU employees earn 75 percent discounts. Bachelor of Science students could receive the Federal Pell or Supplemental Education Opportunity Grant. The FAFSA form coded 001090 unlocks low-interest Perkins, Stafford, and Graduate Plus loans too. Natural State natives might pursue the Arkansas Governor's Scholars Program, Opportunities Grant, Academic Challenge Scholarship, Single Parent Scholarship, and more. Arkansas State University pays at least $8/hour for part-time jobs at campus facilities like Langford Sports Medicine Center.
Learn more about Arkansas State University at the Health, Physical Education, and Sport Sciences Department website.
Related Articles: