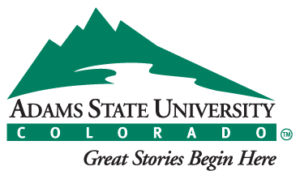 Studying Sports Management at Adams State University
Adams State University appears in our ranking of the 20 Best Online Masters in Sports Coaching.
Students who attend Adams State University may take classes on campus in Alamosa, Colorado, or enroll in online classes for many programs. For students interested in majoring in sport management, the university offers an online Master of Arts in Sport Management and an undergraduate degree in kinesiology with the option of a sport management emphasis. The university also offers a minor in international sport management.
Students who choose the kinesiology program may attend their classes on campus, or they may participate in classes online. Some of the topics under discussion in the program include sport psychology, human anatomy, sport management, motor development, and wellness. Completing the Bachelor of Science in Kinesiology with an emphasis in Sport and Recreation Management means completing at least 120 academic semester hours of credit.
Some of the classes required in the emphasis include Introduction to Business, Sport Communications & Technology, Sports Marketing, and Event Management. Additional classes required include Adapted Physical Activity, Sport Law, and Funding Sports Organizations. Students will also take a full suite of kinesiology core classes like Sport Ethics, Exercise Physiology, and Human Anatomy.
Meanwhile, applicants who choose the Master of Arts in Sport Management will take classes that will aid in finding employment in sport industries that require knowledge of event operations, retail management, professional sports, and media relations. The graduate degree in sport management at Adams State University requires that students complete at least 36 credits and is designed to take four semesters of study as well as two summer terms.
However, students aren't required to complete the degree in four semesters and may take longer if they enroll in part-time study. Online class delivery helps students complete their degree in a schedule that is convenient for their current lifestyle. In the first year, students will take Introduction to Research, Leadership Skills for Managers, Sport Marketing & Public Relations, and Facilities & Event Management.
The degree plan continues with Social Aspects of Sport, Measurement & Evaluation, Managerial Accounting, Sport Law, and Field-Based Research. The university shares that its Master of Arts in Sport Management is the most affordable program of its kind that is offered fully online in the United States.
About Adams State University
Adams State University is located in Alamosa, Colorado, and has operated since 1921 when it was established as a college for remote and rural teachers in Colorado. The first graduate of the university in 1926 became the first librarian of the school, as well as the local school superintendent. Today, the university has around 3,500 students attending.
The institution was known as Adams State Normal School at its inception, and the name was eventually changed to Adams State College. The school would become Adams State University in 2012. The university is affiliated with the Rocky Mountain Athletic Conference, as well as the American Association of State Colleges and Universities. Its official colors are green and white, and students play as the Grizzlies in their NCAA Division II games.
Adams State University Accreditation Details
Regional accreditation for Adams State University comes from the Higher Learning Commission of the North Central Association of Colleges and Schools, which accredits institutions of higher learning throughout the Midwestern United States. Regional accreditation allows students to transfer their credits to or from the university to other accredited colleges and universities, as well as to participate in the federal student loan program.
Some individual programs are accredited by various agencies, and the university is also an institutional member of several councils and associations. Affiliations exist with the American Council on Education, the American Assembly of Collegiate Schools of Business, and the Commission on Collegiate Nursing Education. Accreditations for specific programs are granted by the National Association of Schools of Music and the Council for the Accreditation of Counseling and Related Educational Programs.
Adams State University Application Requirements
First-time students at Adams State University must meet several admission requirements and will have the best chance of acceptance with a GPA of at least 2.80 on a 4.00 scale, an ACT in the range of 17 to 23, or an SAT between 870 and 1080. In addition to meeting those GPA and score benchmarks, students will also need to submit a completed application and application fee of $30.
Applicants should have their official high school transcripts sent directly to the university. The transcript should be dated within the last six months at the time the student applies. Students can have their standardized test scores sent alongside their high school transcript, or they may have the scores sent directly from the College Board or ACT.
Tuition and Financial Aid
Tuition for Colorado resident students who attend Adams State University begins at $333.00 for one credit hour and reaches $6080.00 for 24 credit hours. Students who are residents of Colorado may qualify for the Colorado Opportunity Fund, which is a stipend from the state that is applied to the student's tuition costs. Other fees a student may need to pay include college service fees, technology fees, security fees, and a capital fee.
Non-resident students will pay between $715.00 and $11,440.00 for their tuition, as well as all of the same added fees required of Colorado resident students. Non-residents aren't eligible for the Colorado Opportunity Fund stipend. It's important to note that online, distance learning, and extended studies classes are billed a different tuition rate. Costs vary depending on the student's residency status and the number of classes taken.
Financial aid is available to students who qualify at Adams State University. To receive and maintain financial aid awards, students must submit their FAFSA form each year, as well as maintain satisfactory academic progress throughout their college career. The university shares that more than 90 percent of its full-time students qualify for at least one type of financial aid. In addition, the Adams State University Foundation has more than 100 scholarships available to students.
There are some interesting options for saving costs on tuition at ASU. Students who enroll in on-campus classes can take advantage of the university's guaranteed tuition rate, which guarantees that a student's tuition won't increase for the first four years of their academic career. Students can also save more than $3,000 a semester with the Adams State University tuition window, where the university charges the same tuition rate for 12 through 20 credits.
Related Articles: