5 Great Baseball Podcast Options Today
Effectively Wild: A FanGraphs Baseball Podcast
The Ringer MLB Show
ESPN Baseball Tonight
MLB Network Intentional Talk
MLB Network Play Ball
MLB podcasts offer Major League Baseball fans a fantastic and ongoing opportunity to stay abreast of the game. Veterans and new fans alike can find something of value in many of today's top baseball podcasts once found. Making the hunt much easier, the following is our current rundown of the best MLB podcasts out there right now.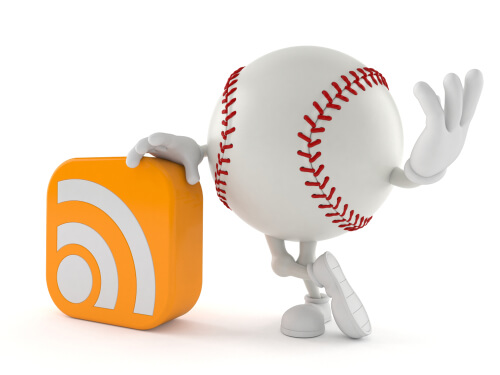 Effectively Wild: A FanGraphs Baseball Podcast is a great choice for the more advanced or tenured baseball fan, as its in-depth dives into stats and advanced game strategy get into the nitty-gritty of the game. Sabermetrics are also a big part of the show's analytical approach to the game. Ben Lindbergh from The Ringer MLB Show and Jeff Sullivan of FanGraphs run this great baseball podcast, and a taste of some recent show subjects as of this writing would include "Degrees of Sign-Steeling Sin", "Baseball in the 2020s", and a Multisport Sabermetrics Exchange on diversity and inclusion.
The Ringer MLB Show is hosted by numerous big-thinkers in baseball talk including Ben Lindbergh and Michael Baumann, and it's also a great choice among today's top MLB podcasts. This one is great for new and tenured fans alike, as its subject matter ranges greatly but never stays too meticulously deep for too long. Playoff chances, big stories, stats, trade talk, and roster breakdowns, The Ringer MLB Show has a sort of look and feel of a regular baseball news feed but with a great and animated podcast to listen to also.
Baseball Tonight, a podcast production by ESPN, offers a rich commentary and regular breakdowns of all the league's current action. This one also stars industry legend Buster Olney as the show's primary host. Olney, who also heads the authoritative ESPN Buster Olney Blog in addition to handling numerous other sports journalism roles, keeps the Baseball Tonight podcast lively and interesting with a regular cycle of guest appearances and live interviews with other, major icons in the baseball world.
The MLB Network is as about as authoritative and up-close as it gets when it comes to an info source about MLB matters. As a result, it's no surprise that one of the best and most relevant, ongoing baseball podcasts would come straight from the organization itself. MLB Network Intentional Talk is that podcast, and it is hosted by longtime MLB broadcaster Chris Rose and 2004 World Series champion Kevin Millar. Listeners of this one can look forward to consistent broadcasts, lively talk and analysis, up-to-date subject matter, and more.
The MLB Network hits the list again with its Play Ball podcast. This great MLB podcast takes a slightly more off-the-cuff and less serious route to coverage of the sport with demonstrations, quick talks, and even segments devoted to getting kids into the game. Industry insider Harold Reynolds hosts this podcast along with a great cycle of other contributing thinkers and players in the baseball world today. Expect an average of one show per week with this particular MLB Network offering.
Related Resource: 25 Best Return on Investment Degrees in Sports Management
One of the best and often most fun ways to keep up with a sport is through tuning in to a podcast devoted to that sport. There are numerous podcasts out there devoted to baseball, but not all of them are created equally. These five MLB podcasts are among the top choices out there in the world of baseball right now.
Related Resource: Do I Need a Degree in Sports Journalism to Become a Sports Journalist?