Achieving excellence and high performance requires more than just the skill. It requires passion, work ethic, and perhaps most importantly, unwavering motivation. Below are 30 people who epitomized high performance in order to achieve excellence, and their words which have continued to motivate those who follow in their footsteps.
"Desire is the key to motivation, but it's the determination and commitment to unrelenting pursuit of your goal — a commitment to excellence — that will enable you to attain the success you seek."
Mario Andretti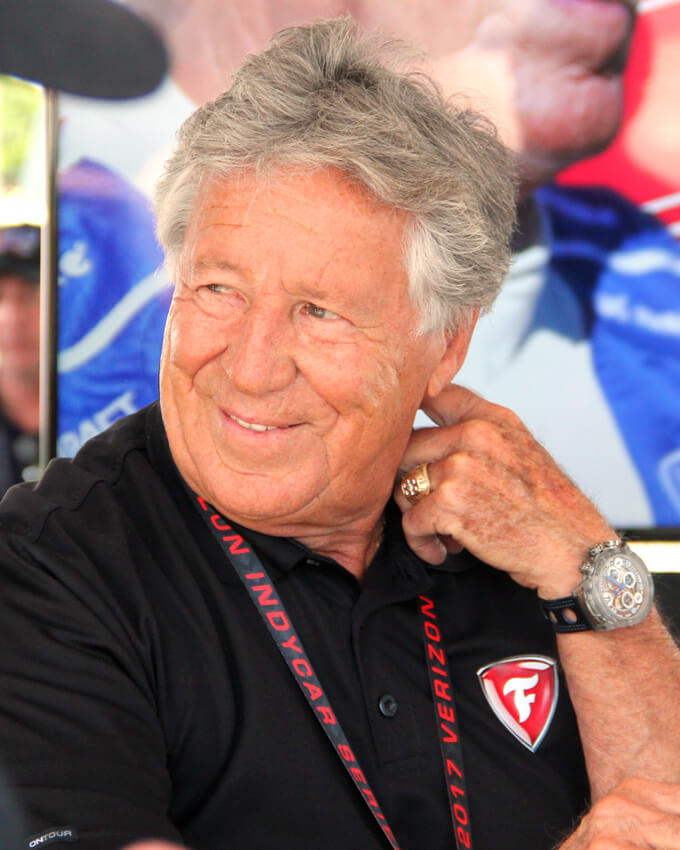 Mario Andretti knows a little something about "commitment" and "unrelenting pursuit" of a goal. As one of the most famous drivers in the history of car racing, Andretti is one of only two people to have won races in IndyCar, NASCAR, Formula One, and World Sportscar Championship. As if that weren't impressive enough, Andretti is also the only driver to have won the Indianapolis 500, the Formula One World Championship, and the Daytona 500.
"I think it's healthy for a person to be nervous. It means you care — that you work hard and want to give a great performance. You just have to channel that nervous energy into the show."
Beyoncé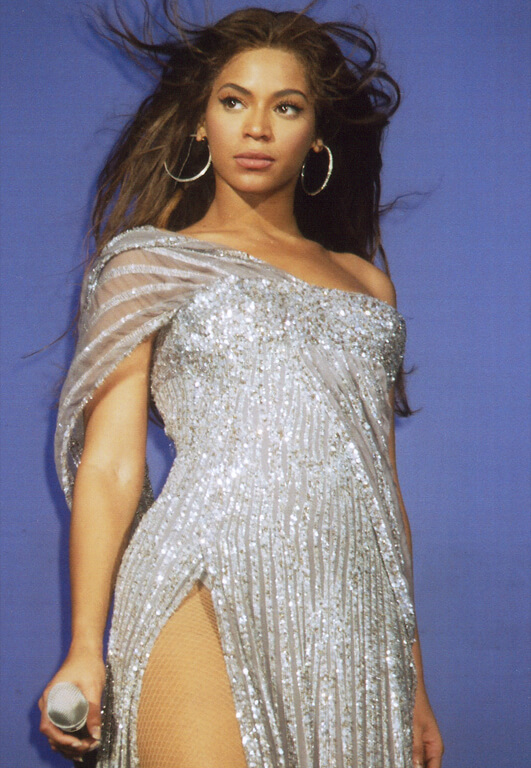 Beyoncé, or Queen Bey as her most faithful followers call her, is one of today's most famous pop stars. Beyoncé first hit the scene as the lead singer of Destiny's Child, a popular R&B girl group which released most of their biggest hits during the 90s. Since going solo in 2003, Beyoncé's fame has continued to grow with hits like "Crazy in Love," "Baby Boy," "Single Ladies (Put a Ring on It)", "Irreplaceable," and "Beautiful Liar," to name a few. Her career is still going strong. To date Beyoncé has sold more than 100 million records worldwide. She's taken home 22 Grammy Awards, making her the most nominated female in Grammy history. She's also won 24 MTV Video Music Awards, and is the world's highest-paid African-American musician in history.
"The highest levels of performance come to people who are centered, intuitive, creative, and reflective — people who know to see a problem as an opportunity."
Deepak Chopra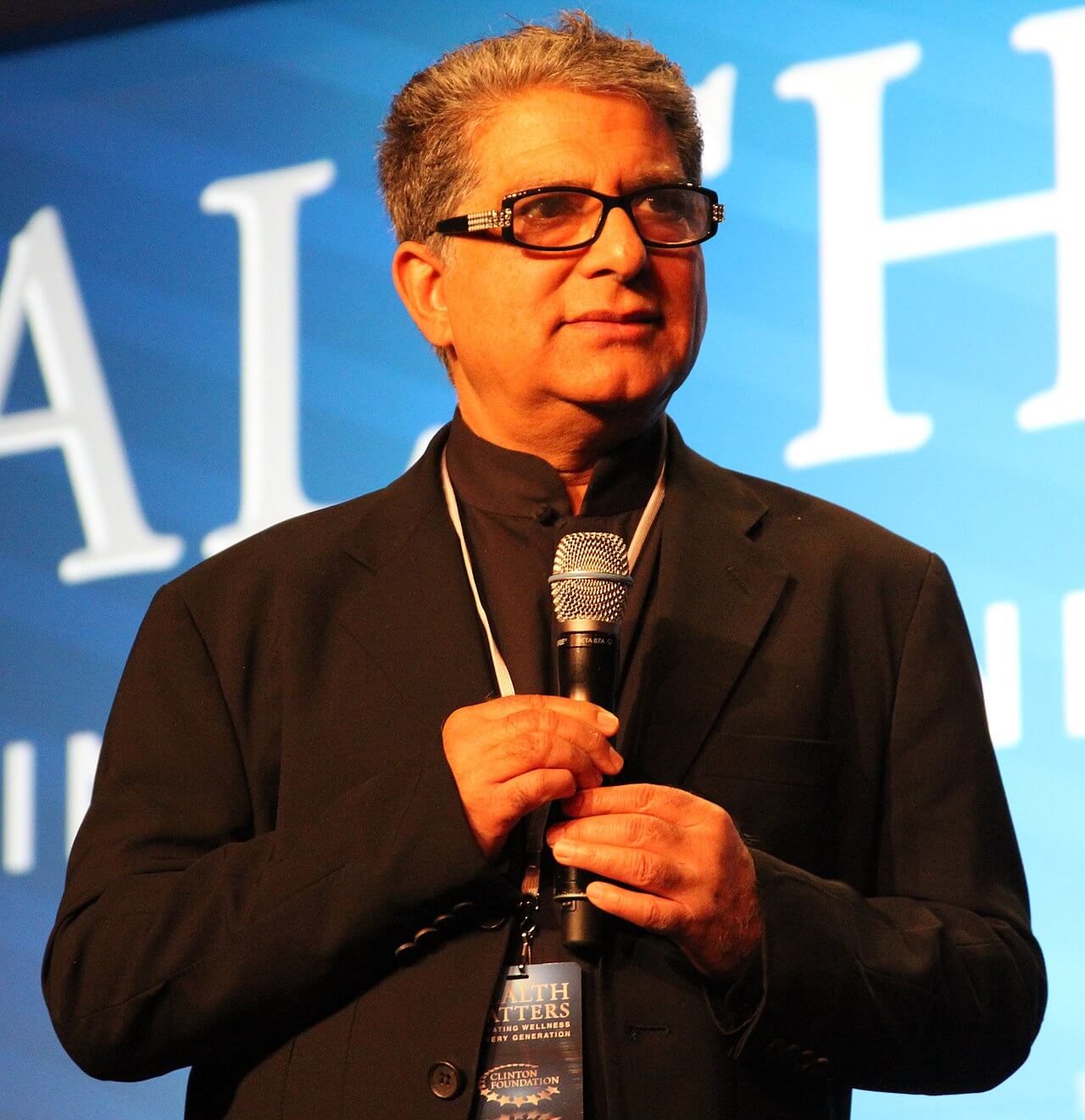 Deepak Chopra has made a name for himself in the popular New Age movement. As a public speaker, author, and advocate for alternative medicine, Chopra promotes the idea that humans can attain "perfect health" — that is, a condition that is "free from disease, that never feels pain" and "that cannot age or die." Though he has been repeatedly criticized by scientists and medical professionals, Chopra has authored more than 80 books, 21 of which have been New York Times bestsellers.
"Gritty people train at the edge of their comfort zone. They zero in on one narrow aspect of their performance and set a stretch goal to improve it."
Angela Duckworth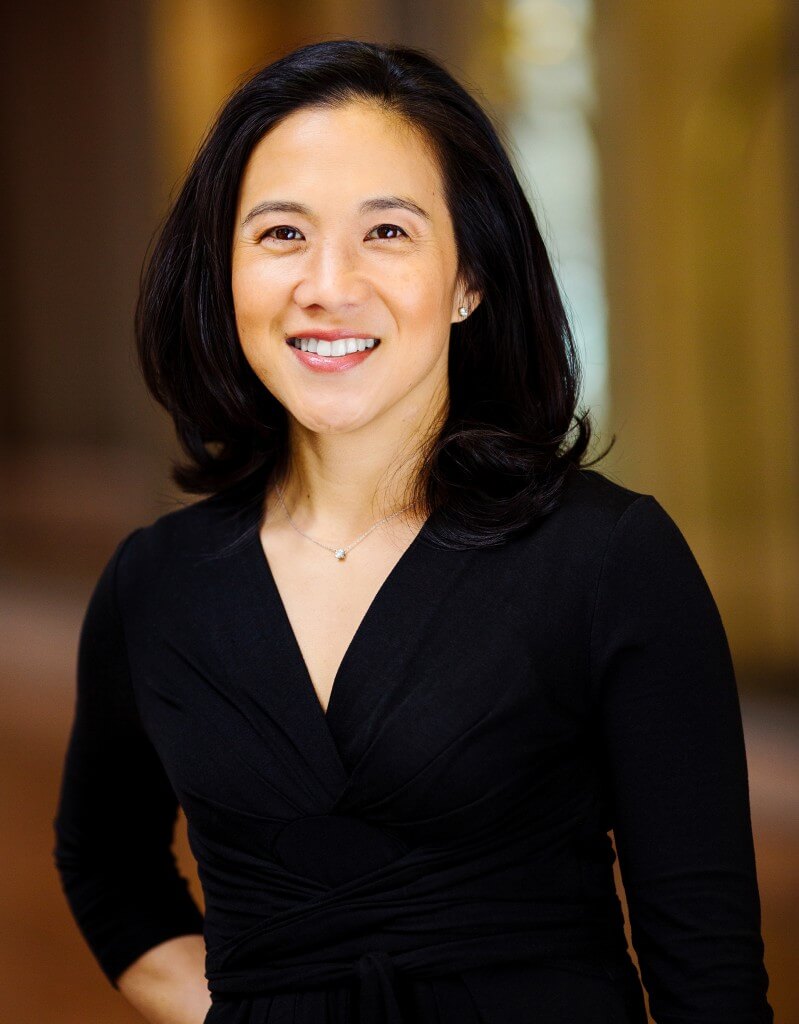 Angela Duckworth is an author and professor of psychology at University of Pennsylvania. In addition to being the founder and CEO of Character Lab, a not-for-profit organization which aims to "advance the science and practice of character development," Duckworth is a bestselling author of popular science books. Her books, like her teachings, focus on grit and self-control. They include Grit: The Power of Passion and Perseverance, which stayed on the New York Times bestseller list for 20 weeks.
"We are what we repeatedly do. Excellence, then, is not an act, but a habit."
Will Durant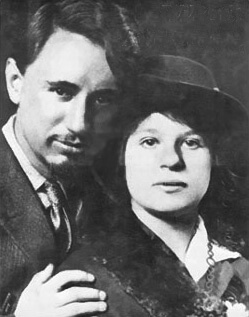 Will Durant was a writer, historian, and philosopher who lived from 1885 until 1981. He championed philosophy as a "total perspective of seeing things," and sought through his work to humanize the vast body of historical knowledge. His most famous work is almost certainly The Story of Civilization, an 11-volume compendium he co-authored with his wife, Ariel. Durant received the Pulitzer Prize for General Non-Fiction in 1968 and the Presidential Medal of Freedom in 1977.
"Being relaxed, at peace with yourself, confident, emotionally neutral, loose, and free-floating — these are the keys to successful performance in almost everything."
Wayne Dyer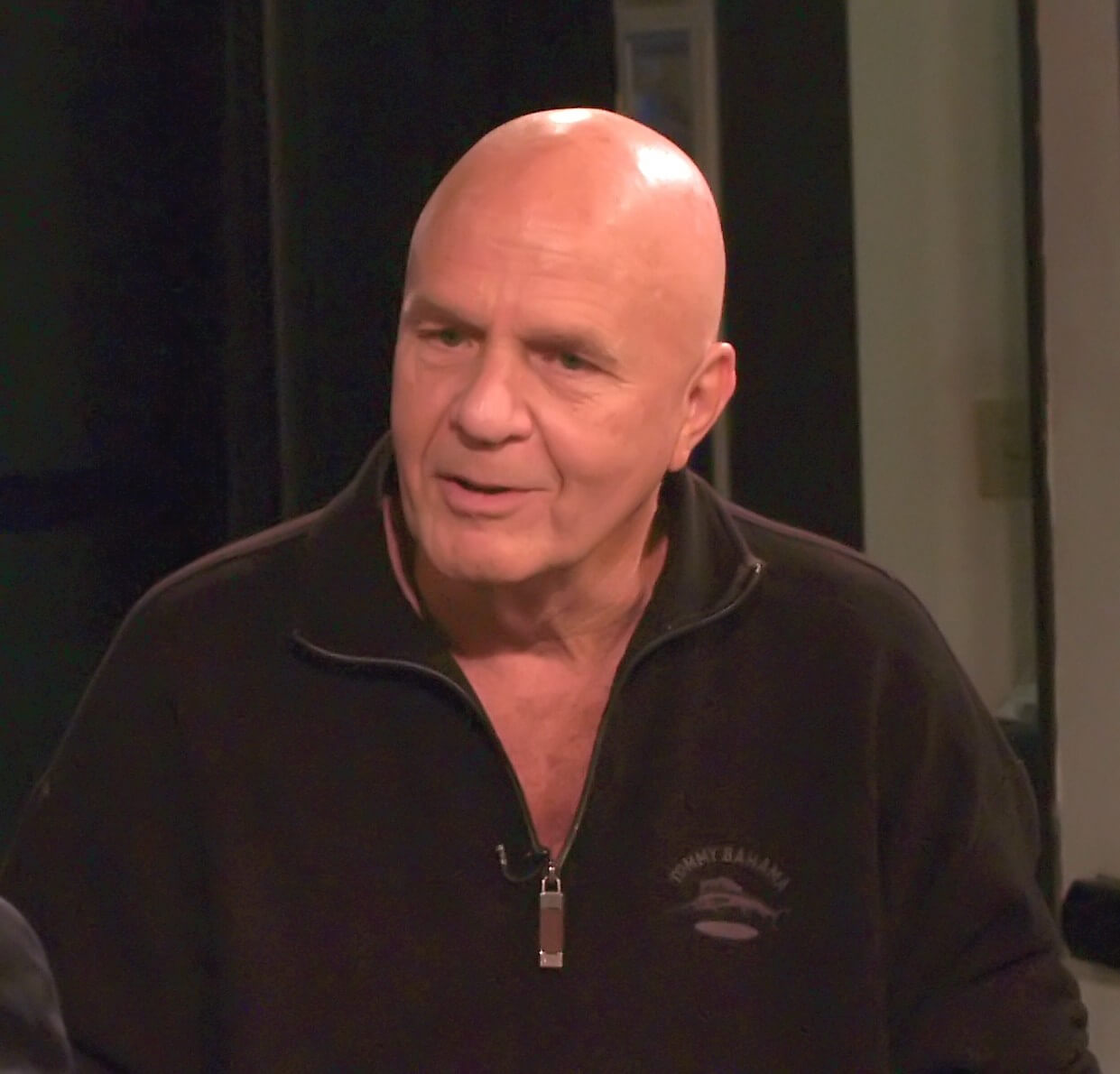 Though he died in 2015, Wayne Dyer remains one of the most well-known and influential self-help authors and motivational speakers. In 1976, Dyer published his first book, Your Erroneous Zones, which to this day remains one of the best selling books of all time. Dyer went on to publish an additional 37 books over the course of his lifetime, including six popular children's books.
"If we did the things we are capable of, we would astound ourselves."
Thomas Edison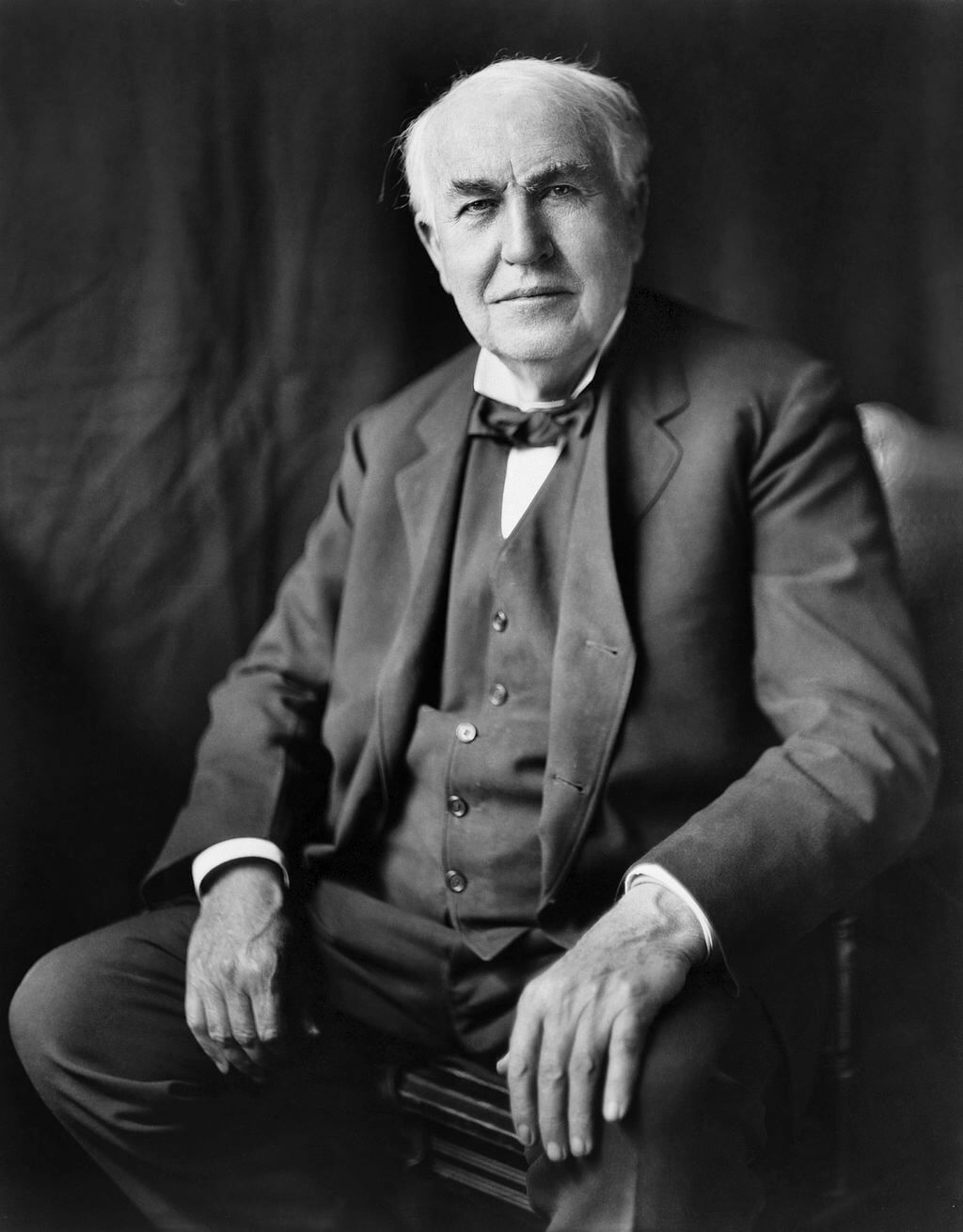 Arguably America's greatest inventor, Thomas Edison invented a number of world-changeing devices, including the electric lightbulb, the phonograph, and the motion picture camera. In total, Edison held nearly 1,100 U.S. patents over the course of his lifetime, plus dozens more in countries like the United Kingdom, Germany, and France. In addition to his inventions, Edison is credited with being one of the first to use mass production in the invention process, and may have had the first industrial research laboratory.
"Whoever I am, or whatever I am doing, some kind of excellence is within my reach."
John W. Gardner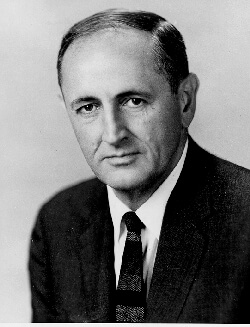 John W. Gardner certainly spent his lifetime reaching for excellence. As an undergrad at Stanford, Gardner set a series of swimming records before graduating "with great distinction." Gardner then spent his early career serving in World War II, presiding over the Carnegie Corporation of New York, advising U.S. delegations to the United Nations, and serving as chairman of the Rockefeller Brothers Fund Panel on Education, among countless other accomplishments. Gardner's biggest accomplishment, however, may have been his appointment by President Lyndon Johnson as United States Secretary of Health, Education, and Welfare.
"The best way to inspire people to superior performance is to convince them by everything you do and by your own attitude that you are wholeheartedly supporting them."
Harold S. Geneen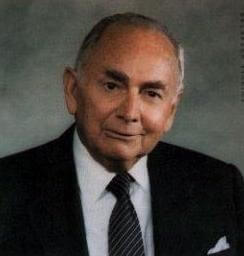 Known as "Hal" to those who knew him, Harold S. Geneen was a British-born businessman who made his mark on American business and technology. From 1959 to 1977, Geneen served as the president and CEO of International Telephone and Telegraph Corporation, or ITT. Under Geneen's careful guidance, ITT grew from a respectable-sized business to an international conglomerate. Though Geneen passed away in 1997, his corporation is now ITT Inc., a massive manufacturing company which produces specialized equipment for the aerospace, energy, industrial, and transportation industries.
"The important thing is to dare to dream big, then take action to make it come true."
Joe Girard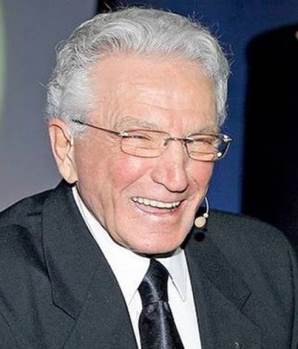 Dream big, indeed! Joe Girard was a salesman who sold a whopping 13,001 Chevrolet cars between 1963 and 1978. In 1973 alone, Girard unloaded 1,425 cars, enough to land him a spot in the Guinness Book of World Records. Since retiring from car sales, Girard has become a sought-after speaker and a prolific writer of books on — what else? — sales.
"I like to set aggressive targets; without them, you will get ordinary performances."
Piyush Goyal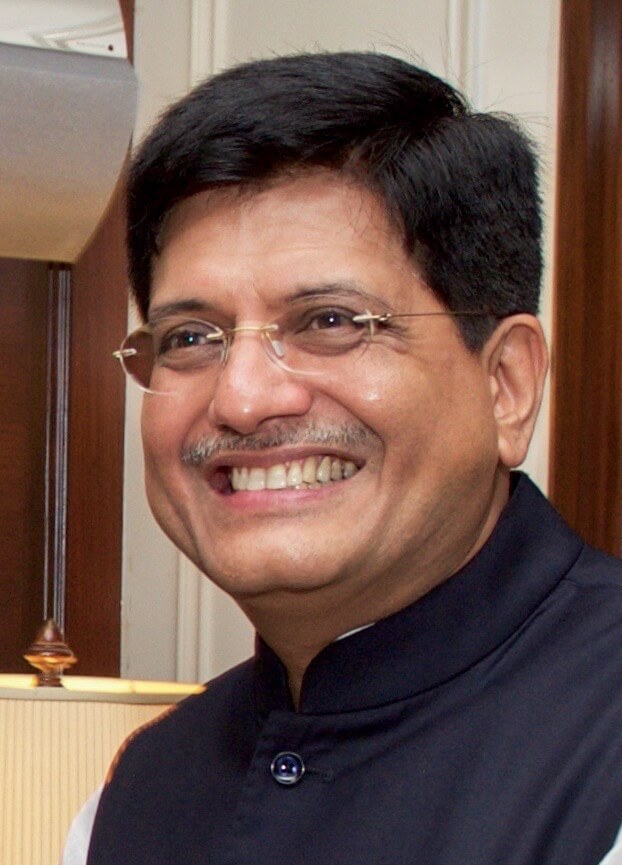 Piyush Goyal is an important figure in Indian politics. The married father of two previously served as the National Treasurer of the Bharatiya Janata Party, for which he also spearheaded party publicity and planning. In 2017, Goyal was appointed a Cabinet minister, and currently serves as a Member of Parliament and the Minister fo Railways and Coal.
"Dreams can become a reality when we possess a vision that is characterized by the willingness to work hard, a desire for excellence, and a belief in our right and our responsibility to be equal members of society."
Janet Jackson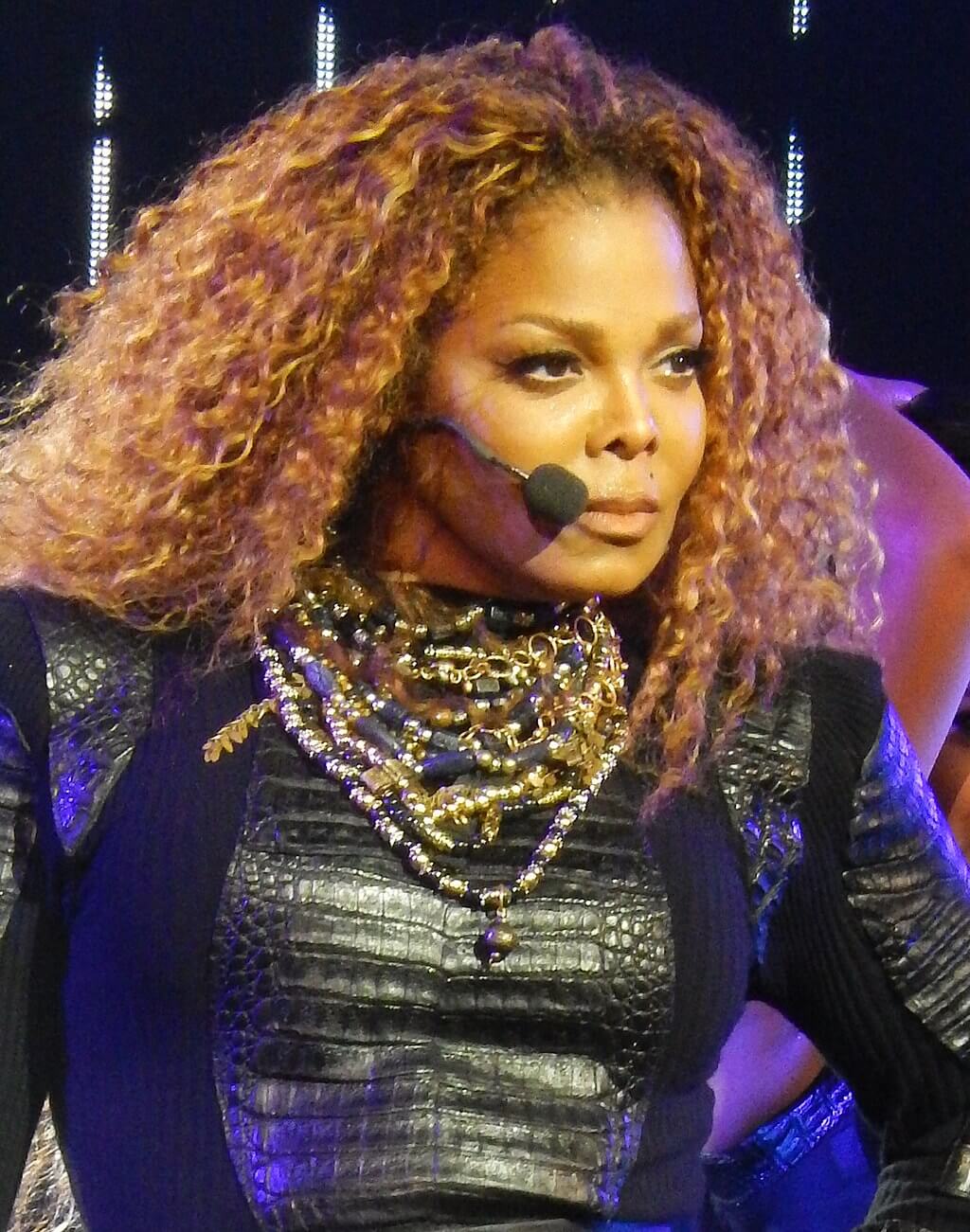 Music royalty Janet Jackson is a singer, dancer, and songwriter known for her unique musical sound, provocative songs, and elaborate live performances. Since getting her start as the youngest child of the Jackson Family (which included older brother Michael), Janet has sold more than 100 million records. This makes her one of the best selling artists in the world. Even more impressively, Janet holds the record for the most consecutive Top 10 songs on the Billboard Hot 100 for any female artist. Some of Janet Jackson's best known hits include "Nasty," "That's the Way Love Goes," "All for You," and "Rhythm Nation," to name a few.
"Excellence is being able to perform at a high level over and over again. You can hit a half-court shot once. That's just the luck of the draw. If you consistently do it… that's excellence."
Jay-Z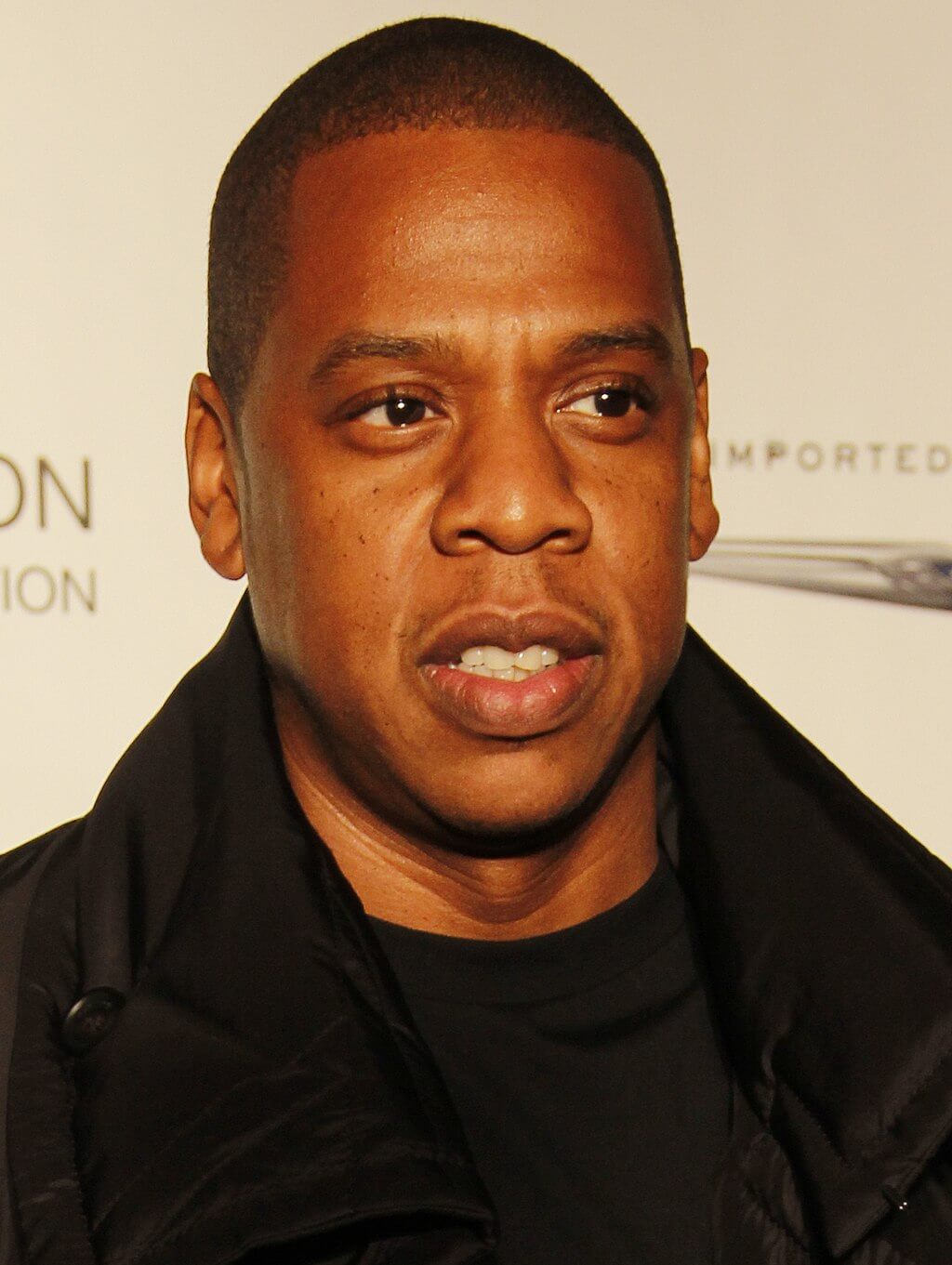 Jay-Z has certainly figured out how to achieve excellence. Born Shawn Corey Carter, Jay-Z is one of the best selling music artists of all time, and easily one of the most successful rappers. Since releasing his first album in 1996, Jay-Z has earned 21 Grammy nominations, and holds the Billboard record for the most #1 albums by a solo artist. In addition to rapping, Jay-Z is a songwriter, record producer, entrepreneur, and licensed sports agent. His individual net work is a whopping $900 million, making his the richest hip-hop artist in history.
"The noblest search is the search for excellence."
Lyndon B. Johnson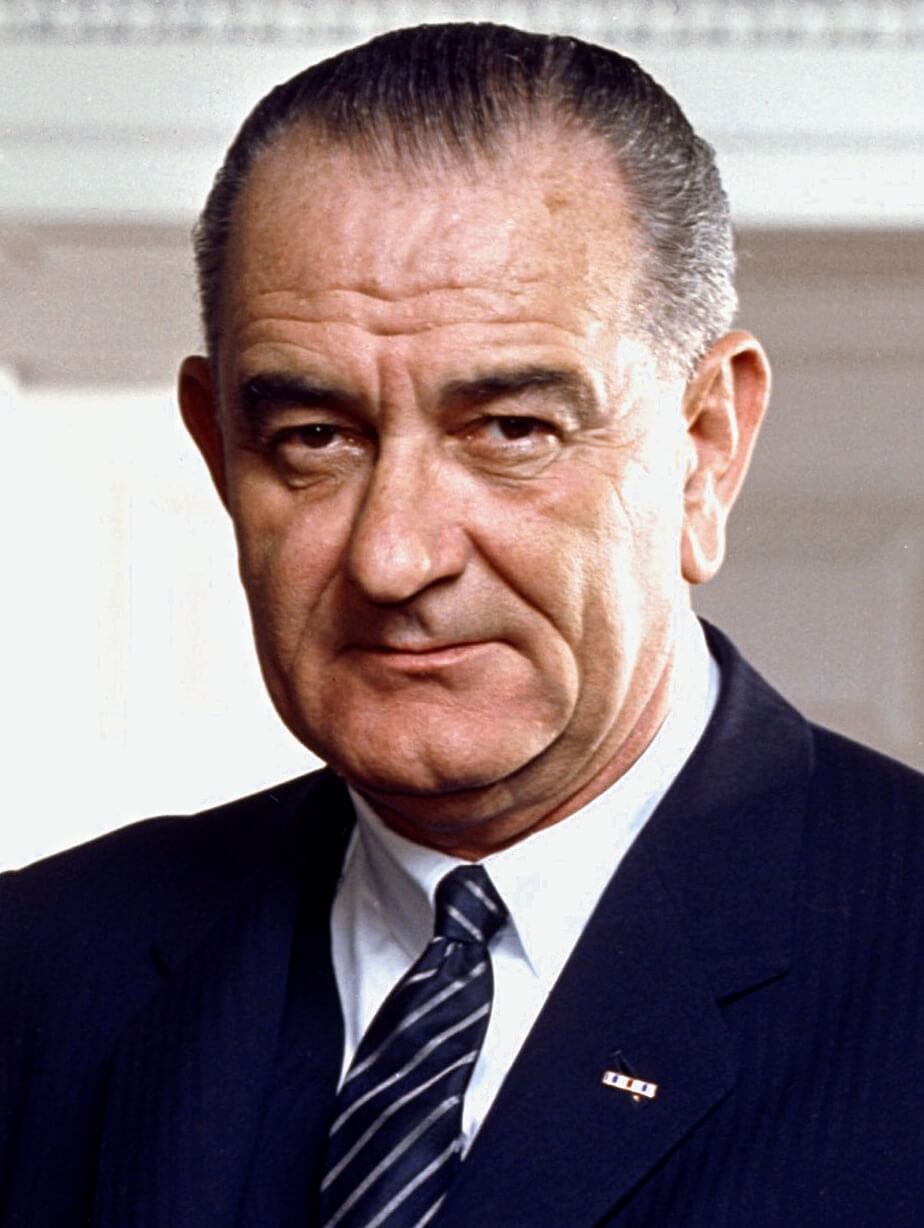 Lyndon B. Johnson served as the 36th President of the United States. Johnson was sworn into the office of the presidency in 1963, mere minutes after President John F. Kennedy was assassinated. He was then elected to a full term. Uniquely, Johnson is one of only four men who have held all four federal elected positions: U.S. Representative, U.S. Senator, Vice President, and President.
"Some people want it to happen, some wish it would happen, others make it happen."
Michael Jordan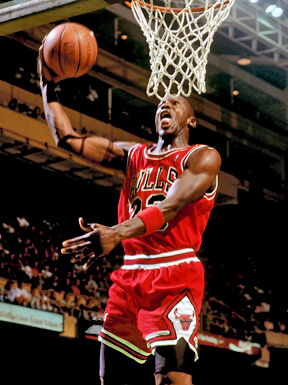 Arguably the greatest basketball player to ever step on a court, Michael Jordan spent 15 years in the NBA playing for the Washington Wizards and, most famously, the Chicago Bulls. His achievements are many and include six NBA Finals MVP Awards, 10 scoring titles, 14 NBA All-Star Game appearances, three All-Star Game MVP awards, a Defensive Player of the Year Award, and a gold medal Olympian. He was a two-time inductee into the Basketball Hall of Fame.
"Perfection is not attainable, but if we chase perfection we can catch excellence."
Vince Lombardi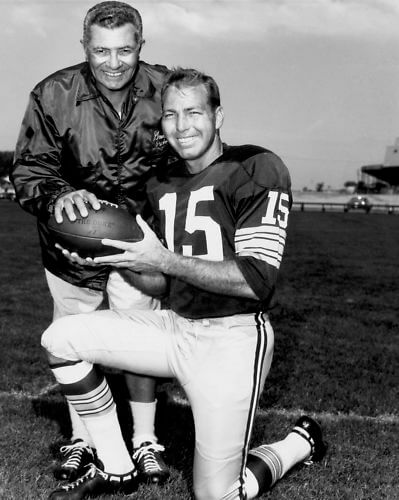 One doesn't have to follow American football to know the name Vince Lombardi. Lombardi spent much of the 1960s as the head coach of the Green Bay Packers, and even led the team to three straight and five total NFL Championships over the course of seven years. Amazingly, he never experienced a losing season as an NFL coach. After Lombardi's untimely death from cancer in 1970, the Super Bowl trophy was named in his honor and he was posthumously inducted into the Pro Football Hall of Fame.
"Don't lower your expectations to meet your performance. Raise your level of performance to meet your expectations. Expect the best of yourself, and then do what is necessary to make it a reality."
Ralph Marston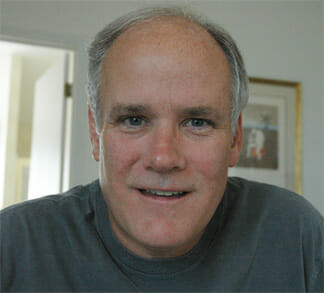 Ralph Marston is the man behind The Daily Motivator, a popular website and newsletter. Each day, Marston posts a motivational quotation and/or reflection meant to inspire and encourage. Marston, a married father of two, has also authored five books about achievement and motivation.
"Do not pray for tasks equal to your abilities, but pray for abilities equal to your tasks. Then the performance of your tasks will be no miracle, but you will be the miracle."
Thomas Merton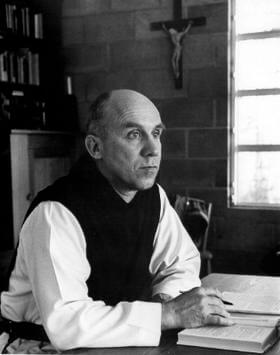 Thomas S. Merton was a Trappist monk, mystic, theologian, poet, and social activist. He wrote more than 70 books about spirituality and social justice. His most famous book, The Seven Storey Mountain, was named by National Review as one of the 100 best non-fiction books of the 20th century. Merton initiated spiritual dialogue with many influential figures of other religions, including the Dalai Lama, and many of his most famous quotations were inspired by his interest in Taoism and Zen Buddhism.
"Step up the stairs or stare at the steps."
Ralph Nichols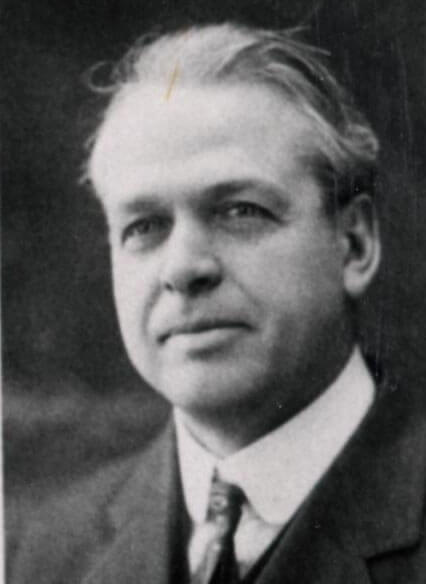 Ralph Nichols was one of the pioneering figures of early American football. He spent three years (1895, 1896, and 1898) as the head coach for the football team at University of Washington. His overall coaching record was 7-4-1. In addition to coaching, Nichols served on the Seattle City Council and in the Washington state Senate.
"Just Do It."
Nike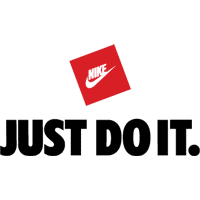 Is there a company slogan more famous than Nike's "Just Do It?" The internationally known trademark was first coined in 1988 at a meeting between Nike and an advertising agency. Interestingly, Dan Wieden, the founder of the Wieden+Kennedy [advertising] Agency, was inspired by the last words of Gary Gilmore, the infamous murderer who reportedly said "Let's do it" as he insisted on the implementation of his death sentence. "Just Do It" proved to be an immediate success for Nike, who saw its share of the North American shoe market skyrocket to 43%.
"When a team outgrows individual performance and learns team confidence, excellence becomes a reality."
Joe Paterno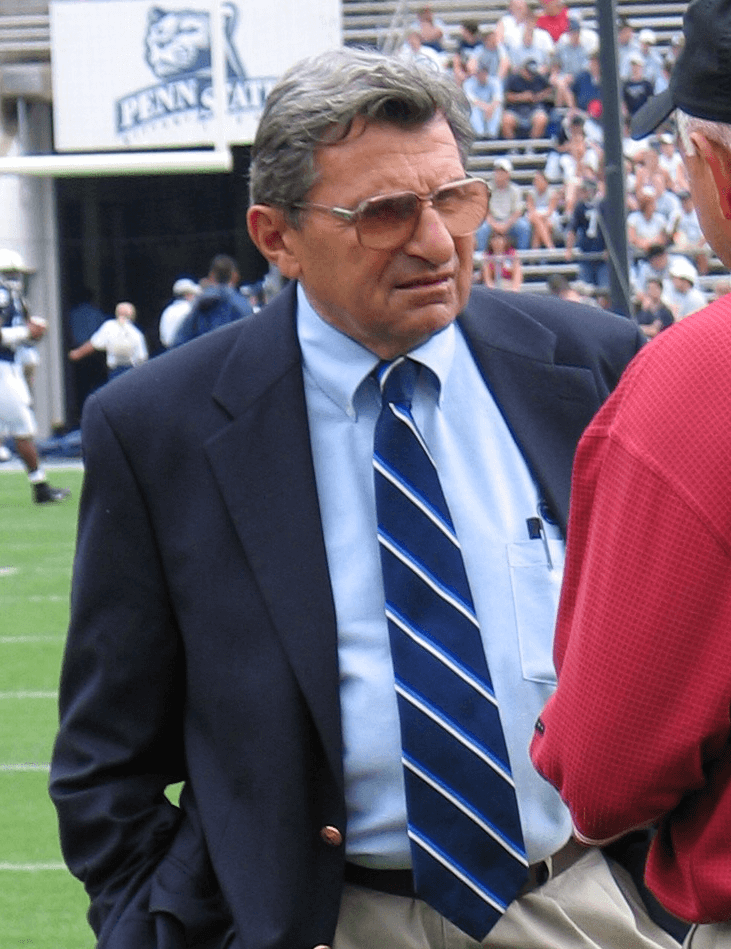 Joe Paterno, a former college football player and coach, was the head coach for Penn State from 1966 until 2011. He led the team to a whopping 409 victories, making his the winningest coach in NCAA football history. Paterno died of lung cancer in 2012, only a few months after his name was involved in the now infamous Penn State child sex abuse scandal.
"I can only control my own performance. If I do my best, then I can feel good at the end of the day."
Michael Phelps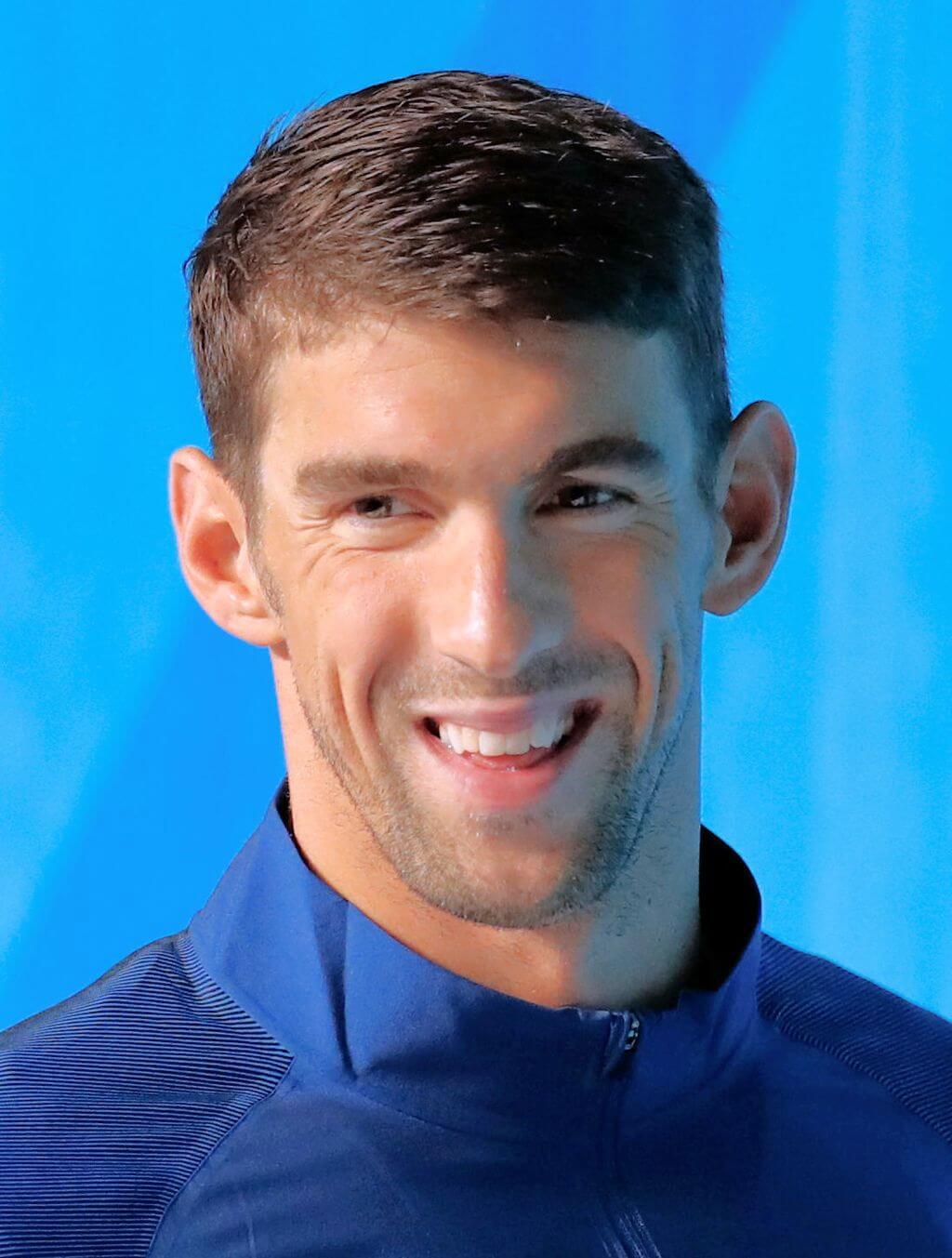 Michael Phelps is the most successful swimmer in history. From his very first Olympic Games, Phelps took home six gold medals and two silver, tying the record for medals won at a single Games. Four years later, at the 2008 Olympic Games in Beijing, Phelps earned an additional seven golds. Beijing was followed by the 2012 Games in London (four golds and two silvers) and the 2016 Games in Rio de Janeiro (five golds and one silver). With 28 total medals, Michael Phelps is now the most decorated Olympian in the history of the Games.
"Excellence is not an exception; it is a prevailing attitude."
Colin Powell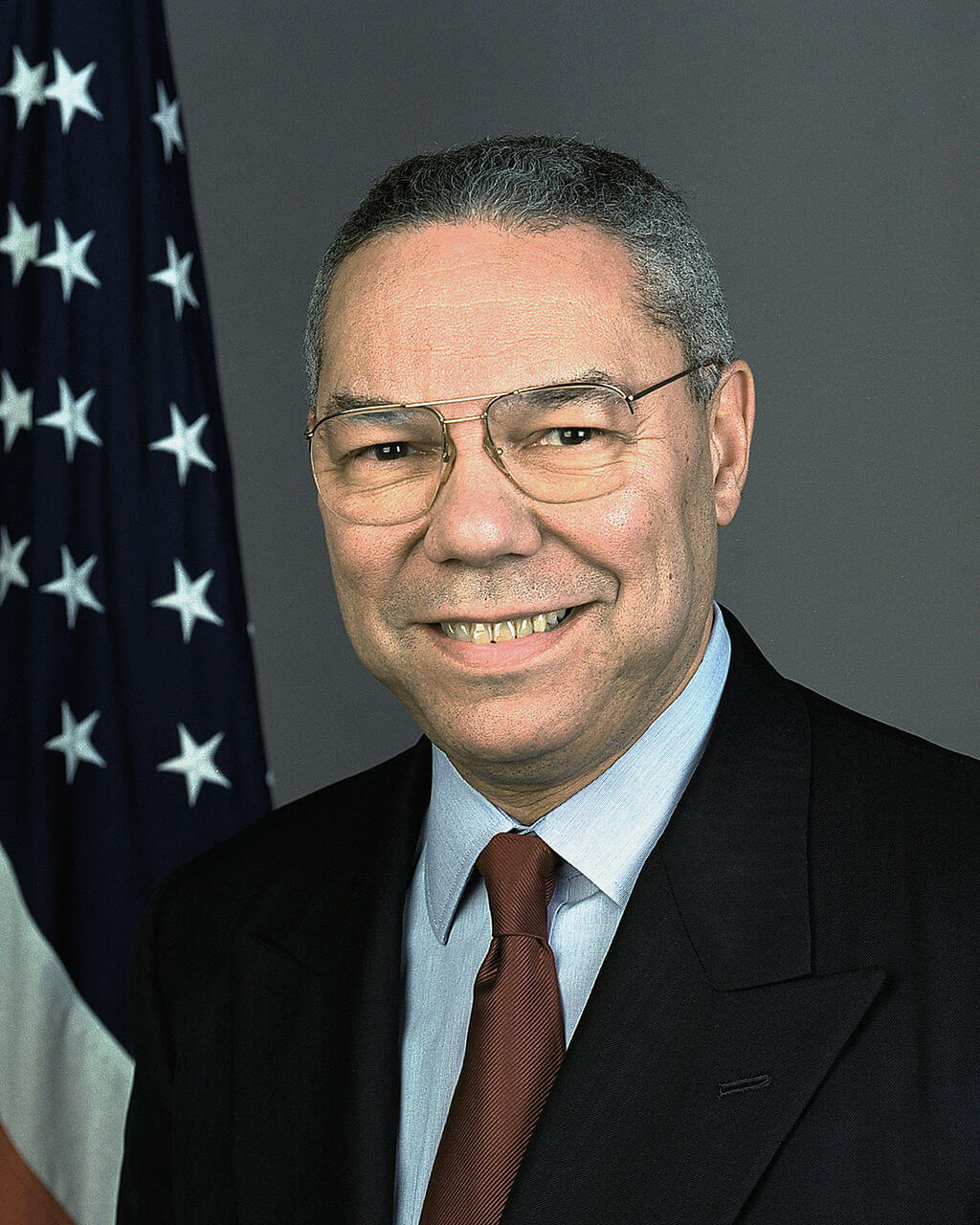 The son of Jamaican immigrants to New York City, Colin Powell rose to the top of American politics. He spent 35 years in the military, during which time he was promoted to the rank of 4-star General. Over the course of his long career serving his country, Powell acted as National Security Advisor, Commander of the U.S. Army Forces Command, and Chairman of the Joint Chiefs of Staff. He remains the only African American to have served on the Joint Chiefs of Staff, and was appointed by President George W. Busy as the 65th Secretary of State.
"Excellence can be as strong a uniting force as solid vision."
Azim Premji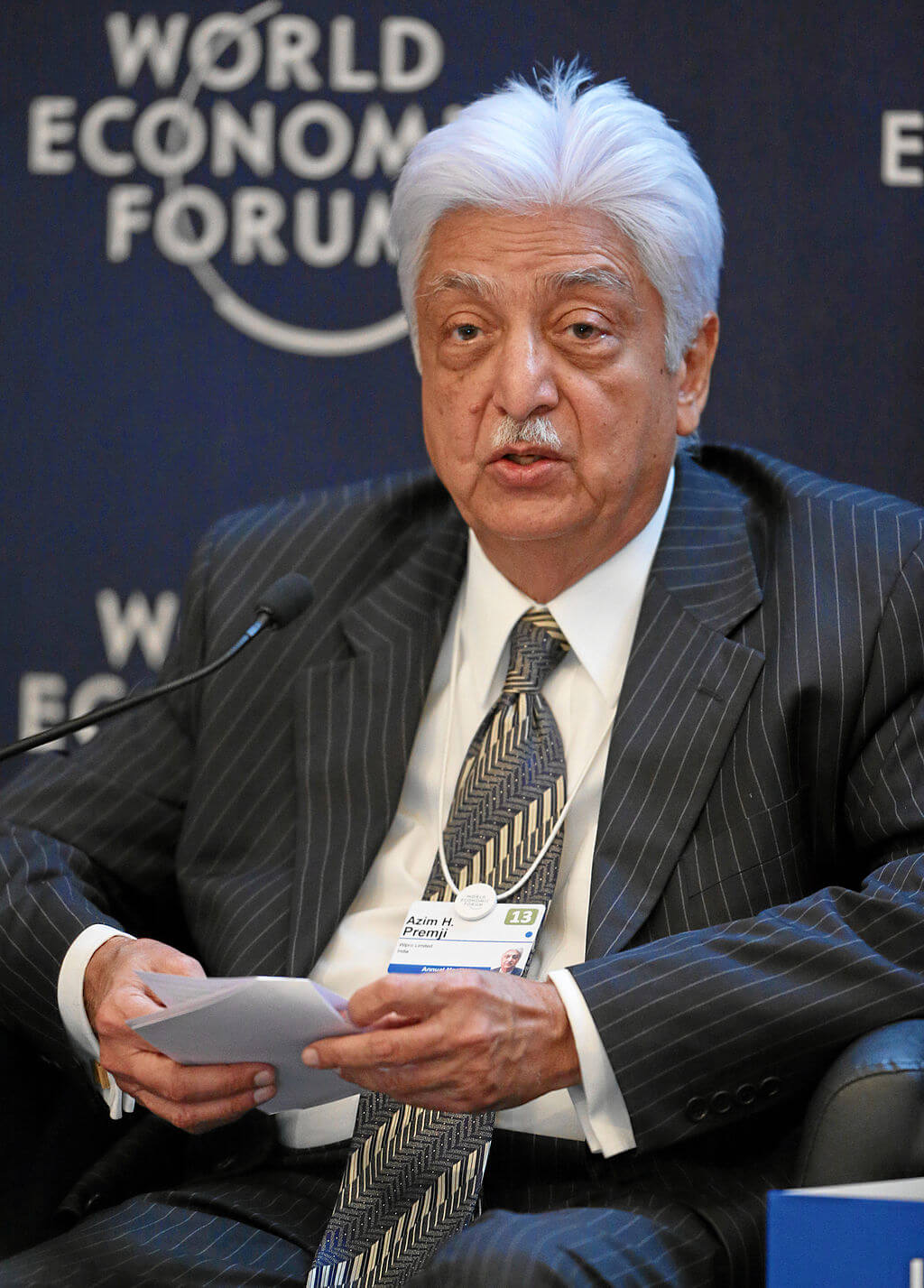 Azim Premji, a business investor and philanthropist from India, has been called "The Czar of the Indian IT Industry." Officially, Premji is the chairman of Wipro Limited, a popular Indian IT services corporation. In 2010, Asiaweek declared Premji to be one of the 20 most powerful men in the world, while TIME Magazine has twice named him as one of the 100 most influential people. Currently, Premji is the second richest person in India, and has an estimated net worth of $19.5 billion.
"The few who do are the envy of the many who only watch."
Jim Rohn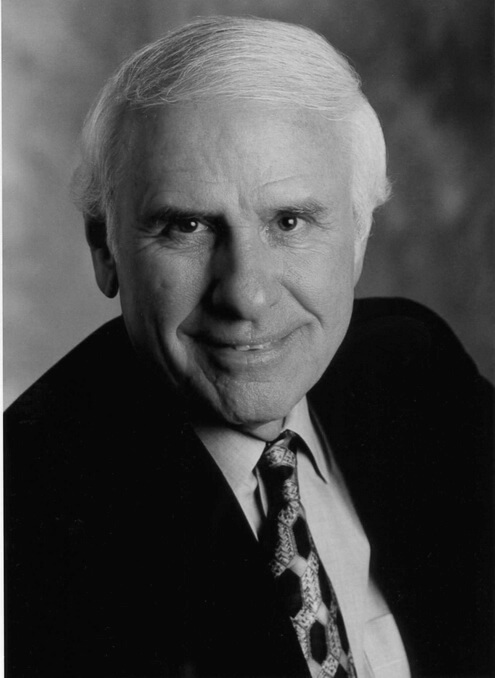 Before his death is 2009, Jim Rohn was one of the best known authors and motivational speakers in America. Over the course of his career, he mentored quite a few successful entrepreneurs, including Mark R. Hughes (founder of Herbalife International), Mark Victor Hansen and Jack Canfield (creators of the Chicken Soup for the Soul book series), and motivational author Brian Tracy, among others. Rohn authored two popular motivational books over the course of his career: 7 Strategies for Wealth & Happiness and My Philosophy For Successful Living, along with quite a few articles.
"Everything depends upon execution; having just a vision is no solution."
Stephen Sondheim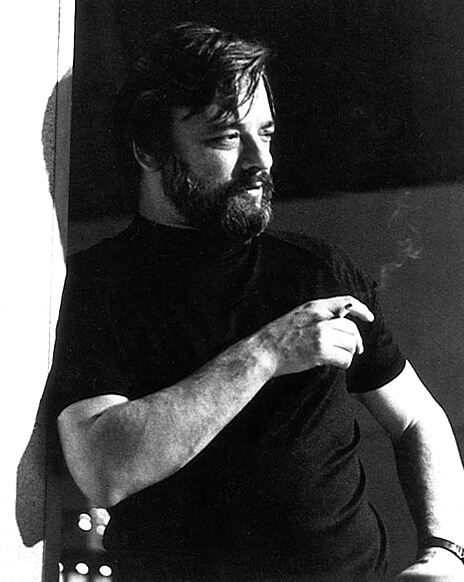 Stephen Sondheim is the composer and lyricist behind some of the world's most beloved musicals. Described by The New York Times as the "greatest and perhaps best-known artist in the American musical theater," Sondheim's most famous works include Company, A Funny Thing Happened on the Way to the Forum, Follies, Sweeney Todd, and Into the Woods, to name but a few. He also wrote lyrics for Gypsy and West Side Story. In recognition of his great contribution to the theater, Sondheim has won one Academy Award, eight Tony Awards, eight Grammy Awards, a Pulitzer Prize, a Laurence Olivier Award, and the 2015 Presidential Medal of Freedom.
"Start by doing what's necessary, then what's possible, and suddenly you are doing the impossible."
St. Francis of Assisi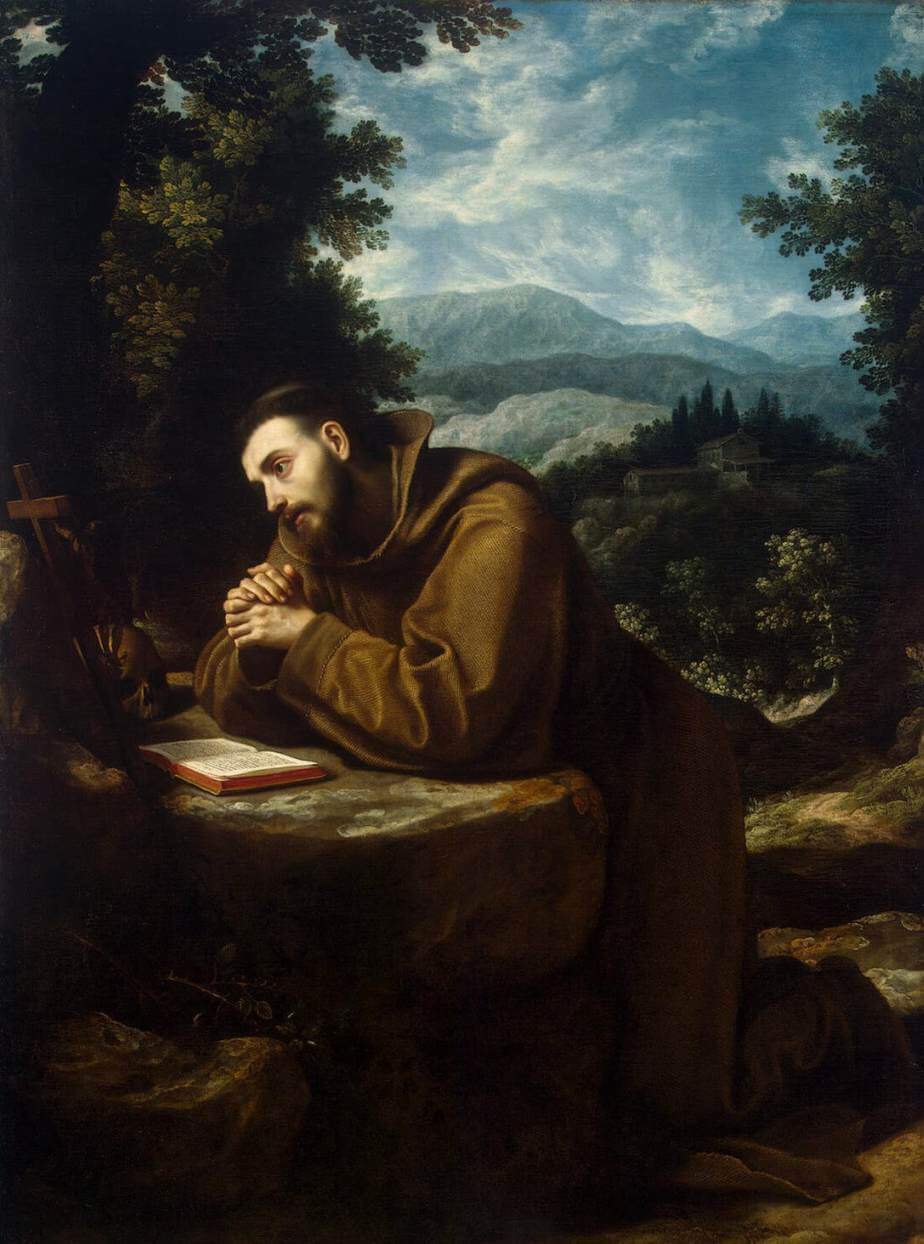 St. Francis of Assisi, the co-patron saint of Italy, is one of the most beloved figures in religious history. Born in Italy as Giovanni di Pietro di Bernardone, St. Francis founded the Order of Saint Claire [for women], the Order of Friars Minor [for men], the Third Order of Saint Francis, and the Custody of the Holy Land. As a saint, he is associated with Italy; San Francisco, California; animals; the environment; and Cub Scouts; among other things.
"The secret to achievement is getting started. The secret of getting started is breaking your complex overwhelming tasks into small manageable tasks, and then waste no time starting on the first one."
Mark Twain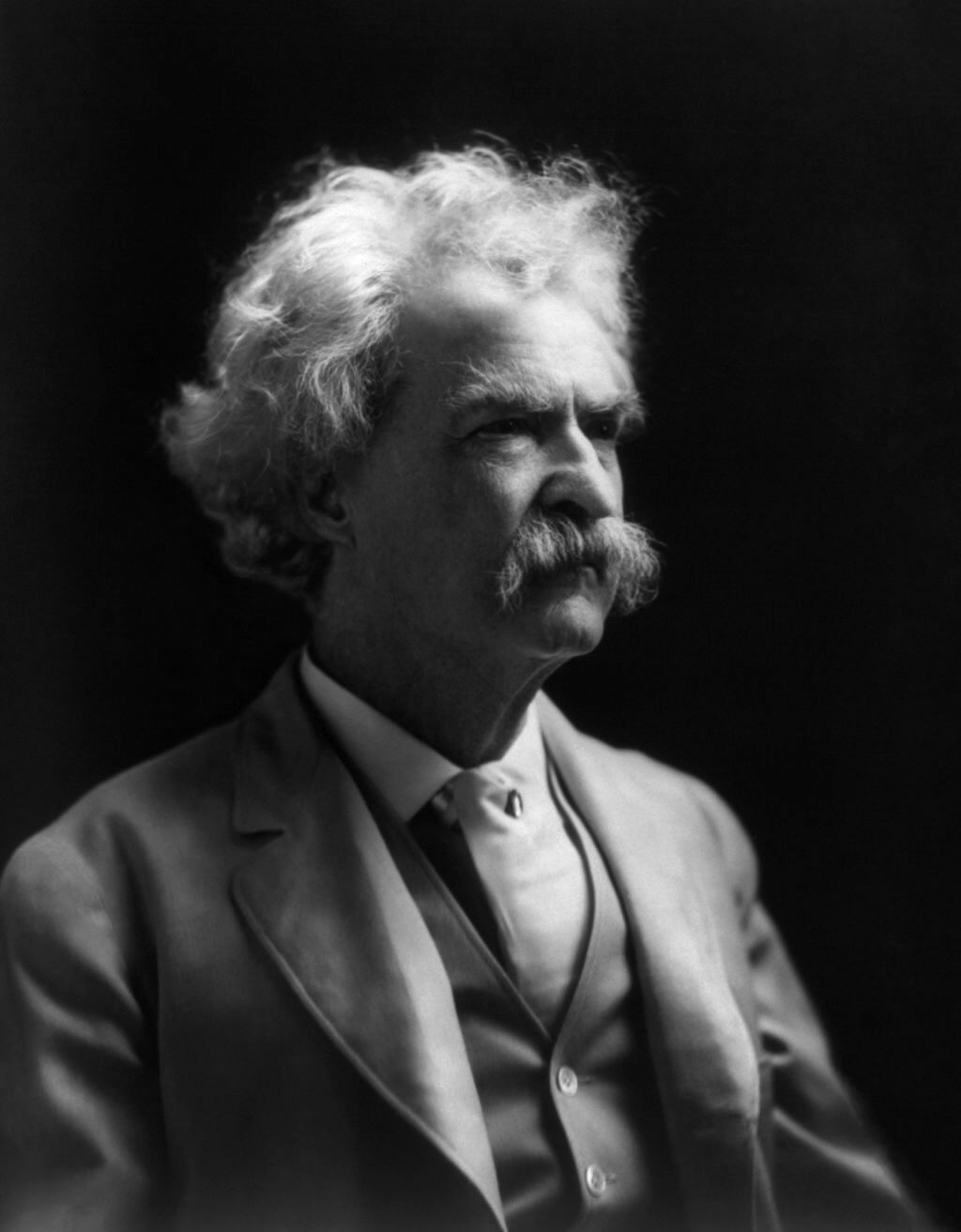 Most people know that Mark Twain was a writer, but the great American's accomplishments extend far beyond that. He was also a humorist, entrepreneur, lecturer, and publisher. The list of Twain's well known works is a lengthy one, and includes such titles as The Adventures of Tom Sawyer, The Adventures of Huckleberry Finn, and The Prince and the Pauper, to name a few. Though myriad honors and words have been bestowed upon Twain, it was fellow author William Faulkner who declared him "the father of American literature."
"Never mistake activity for achievement."
John Wooden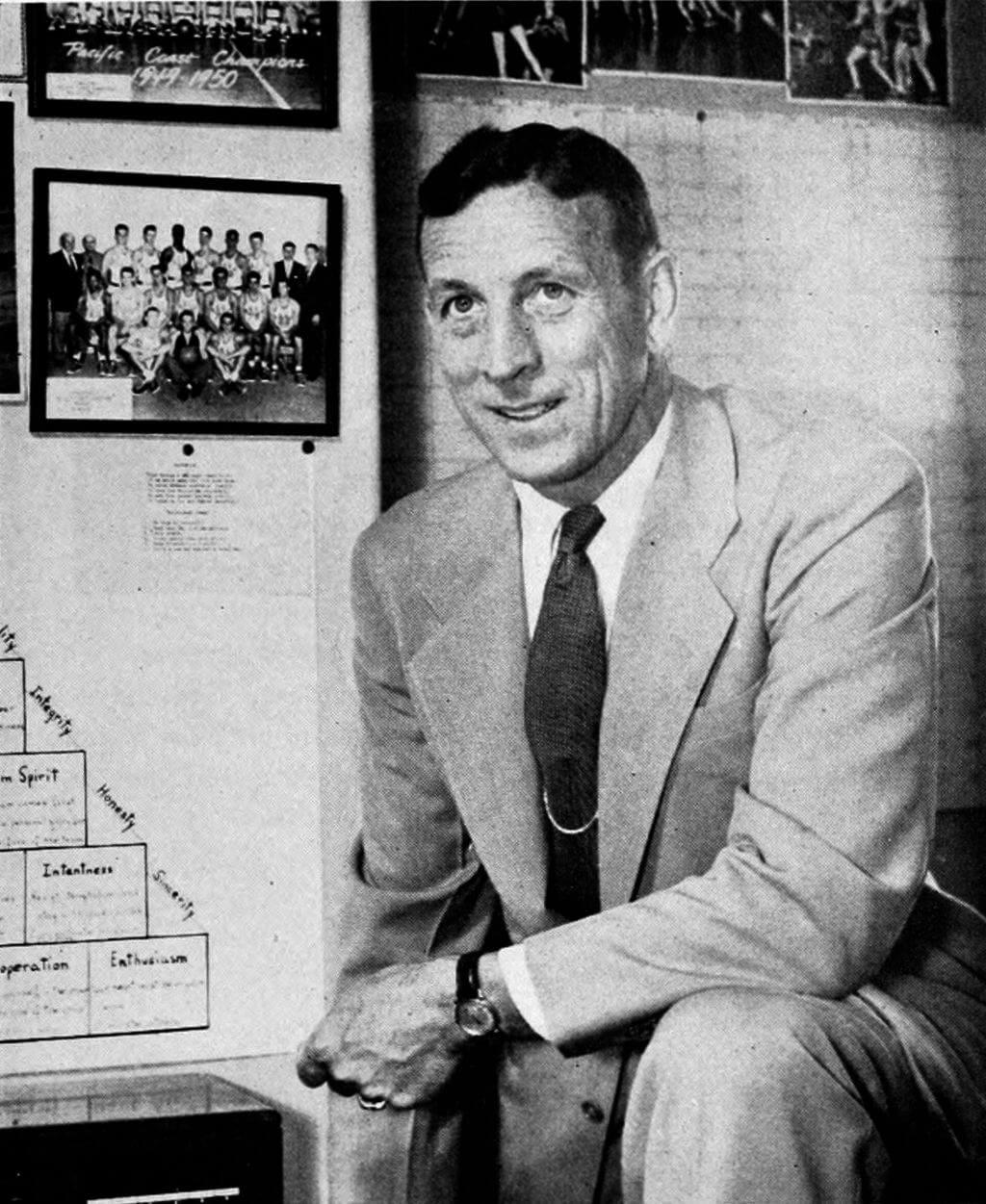 Basketball coach John Wooden is one of the most respected coaches in sports. Wooden coached the UCLA men's basketball team from 1948 until 1975, an impressive reign for which he was nicknamed "The Wizard of Westwood." Over the course of those nearly three decades, Wooden led his team to 10 NCAA national championships (including seven in a row!), 88 consecutive regular-season wins, and six National Coach of the Year awards. Two of the players Wooden coached to success were Kareem Abdul-Jabbar and Bill Walton.
"I know the price of success: dedication, hard work, and an unremitting devotion to the things you want to see happen."
Frank Lloyd Wright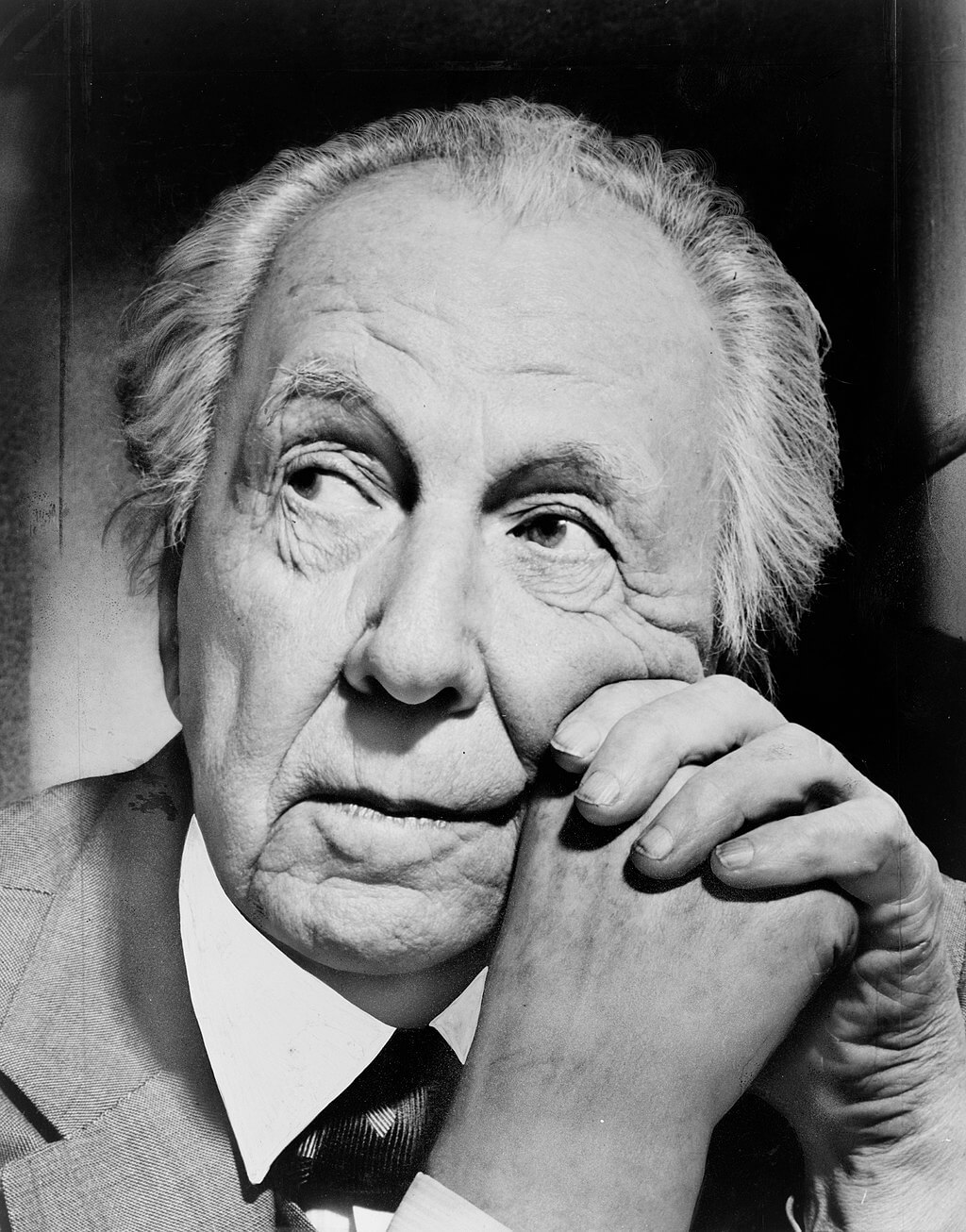 There is no architect in the world more famous than Frank Lloyd Wright. Over the course of his decades-long career, Wright designed more than 1,000 buildings (though only 532 were actually constructed). One of his buildings, Fallingwater, has been called "the best all-time work of American architecture." Wright's unique designs are characterized by the harmony they share with their local environments, a concept Wright referred to as "organic architecture." Over the course of his career, Wright won a number of awards for his designs, including a RIBA Gold Medal, an AIA Gold Medal, and an Order of the Star of Italian Solidarity.
Related Resources: