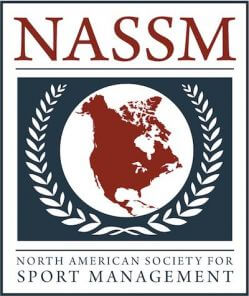 The North American Society for Sports Management, also known as the NASSM, is a society that is committed to promoting professional development in the field of sports management. If you are currently studying to become a sports management professional, or you work in the field already, you should take the time to learn about the benefits of becoming a member of the NASSM. For a small fee, you will gain access to several different resources that will help you become better sports marketers, managers, leaders and fundraisers. Read on, and find out more about what the society does so that you can decide if you want to become a part of it.
Access to All of the Member Services through the NASSM
One of the major benefits of being a member will come when you are a student. There is a long list of student services that you will enjoy when you join the society while you are still studying for your sports management degree. Being a student member will distinguish you from other students and show your commitment to the field. As a student, you will gain access to networking opportunities where you can search for jobs or you can meet peers. Members are welcome to go to conferences, participate in student initiatives, and use the members-only job search tool.
Access to Journals in Sports Management to Expand Your Knowledge
The sports management field is changing on a regular basis, and this is why it is crucial that you keep up with your studies. You can do this when you are out of school by reading the entries in scholarly journals. Members will have access to the Journal of Sport Management, Sport Management Education Journal, and Journals Serving Sport Management. Each of these journals will include monthly bulletins, sports discussions, research, abstracts, and more. The knowledge you will attain will really help you bring your career to the next level.
Scholarships and Awards Granted by the NASSM
Being awarded a scholarship can really help you cover the expenses to earn an undergraduate degree or an advanced degree. Since there is not much financial aide available for students who want to earn a Master's degree, having access to scholarships that are field-specific can really be beneficial to you. The NASSM has a long list of different awards that members can apply for if they are attending school or if they need to fund a research project. Be sure to compare the options to see if there is an award for you.
Demand in the Sports Management Field
In the field of sports management, the number of graduates is much higher than the number of jobs that are available. Since the demand is lower than the supply, it is important to find ways to attract employers while you build relationships. As a member of the NASSM, you can access job listings you may never have known of without being a member.
The sports industry can be an exciting one to work in, but it is very competitive. Make sure that you are aware of the different societies and associations that exist, and equip yourself with the tools you need to succeed. By becoming a student or professional member of the North American Society for Sports Management, you can stay up to date with industry changes and become more of an expert.