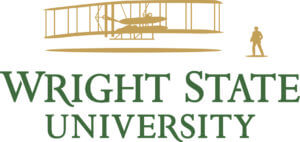 Sports Management Programs at Wright State University
Wright State University appears in our ranking of the 50 Best Bachelor's in Sports Science Degree Programs (Campus).
Sports management professionals work in sports facilities and with athletes. They may work as trainers and coaches or as scouts who source talent for teams. The industry also includes jobs managing complexes and organizations. Wright State University in Ohio offers both a certificate program and a degree program for graduate students with an interest in sports management.
The certificate program allows students with a bachelor's degree to learn more about sports management and develop the skills they need to work in this field. It includes three required courses: The Role of Athletics in Higher Education, Current Issues in American Sports and Marketing and Public Relations in Sport. Those classes are each worth three credits. Students can then pick two courses from four options that are each worth one credit. The certificate program asks students to do a sports management internship too.
Students in the full degree program can earn a Master of Arts in Physical Education: Sports Management. One of the main components of the program is the internship, which students can do in any facility or organization. Though some students will work for the university itself, others will work for nearby schools such as the University of Dayton or for major sports organizations in the state, including the Cincinnati Reds and the Cleveland Browns. The teams in the university compete as the Raiders in the NCAA. There are 15 teams open to both men and women, including those that compete in basketball, swimming and diving and track and field.
The program features a thesis requirement, which awards students six credits for the thesis they do and their research work. They also earn two to three credits for each course they take. Those courses include Research Methods and Program Assessment, Current Issues and Marketing and Public Relations. Students can also take courses that are worth a single credit to fill out the program. Those classes include Academic Support Services for Student Athletes and Facilities and Event Management.
About Wright State University
Named after the Wright Brothers, Wright State University is a large public university with a flagship campus in Ohio. The main campus is in Fairborn, which is just a short drive from Dayton. This allows students to do co-ops and internships in the larger city. Some students also work on the nearby Wright Patterson Air Force Base. Established in 1964, the university originally opened as a regional campus jointly operated by Ohio State University and Miami University. Locals living in and around Dayton raised more than $3 million to fund the university. It became a separate university in 1965 and chose the Wright State University name. The university is also known as WSU and Wright State.
The six departments and colleges that make up Wright State now offer more than 100 degree programs for students. There are also more than 100 certificate and degree programs available from the university for graduate students. In addition to its Fairborn campus, the university also has a smaller Lake Campus that offers several graduate programs and some associate degree programs. Washington Monthly ranks Wright State as the 147th best university in the United States. It also has a high ranking for its engineering and computer science programs and for its health sciences programs that train nurses and prepare students for medical school. Enrollment at Wright State now includes more than 15,000 students.
Wright State University Accreditation Details
WSU has regional accreditation from the Higher Learning Commission (HLC), which is one of the main requirements for any student who wants to use federal or state financial aid. It also allows students to use credits in a Wright State program that they earned from another school or to transfer credits from the university. Some of the business classes that students take have accreditation from the Association to Advance Collegiate Schools of Business (AACSB) also.
Wright State University Application Requirements
Any student applying to the Wright State sports management degree or certificate program must meet the same admissions requirements. The university asks that students have a college grade point average of at least 3.0. Those with a GPA as low as 2.7 can also apply, but they will need to submit either an MAT or a GRE score. WSU requires that those who submit a test score also score within the top 50% on that test.
To get into either program, students must also submit an official application. Wright State has an online system that allows students to quickly set up their own accounts with a username and a password that they choose. They can use those details to log in and to check for a decision letter or response from the university. The only other requirement is an official transcript. Wright State wants to make sure that students completed their degrees and that the schools they attended had regional accreditation. The transcript must show the date that the student finished the degree and the type of degree awarded.
Tuition and Financial Aid
Both the sports management programs offered by Wright State charge the same tuition rates. Students who take up to 10.5 credits are part-time students, while those who take 11 or more credits are full-time students. Part-time students pay $660 per credit hour as an Ohio resident and $1,245 per credit hour if they are not an Ohio resident. The university asks for proof of residency before it will let a student qualify for the in-state rate such as a driver's license or government ID. Full-time students will pay $7,149 per semester as a resident and $12,143 per semester as a nonresident. They do not face any additional fees unless they take more than 18 credits in a semester.
Wright State recommends that graduate students look at some of the scholarships available through its fund, which includes money donated by alumni and friends of the university. The FAFSA becomes available on October 1, and students should complete the form and submit it as soon as they can. This will help determine if they qualify for grants or other forms of financial aid such as loans. In addition to unsubsidized government loans, graduate students can apply for PLUS and alternative loans. Wright State University offers financial aid for students in both its sports management degree and certificate programs.