This program appears in our ranking of Top 13 Best Sports Management Master's Degree Programs.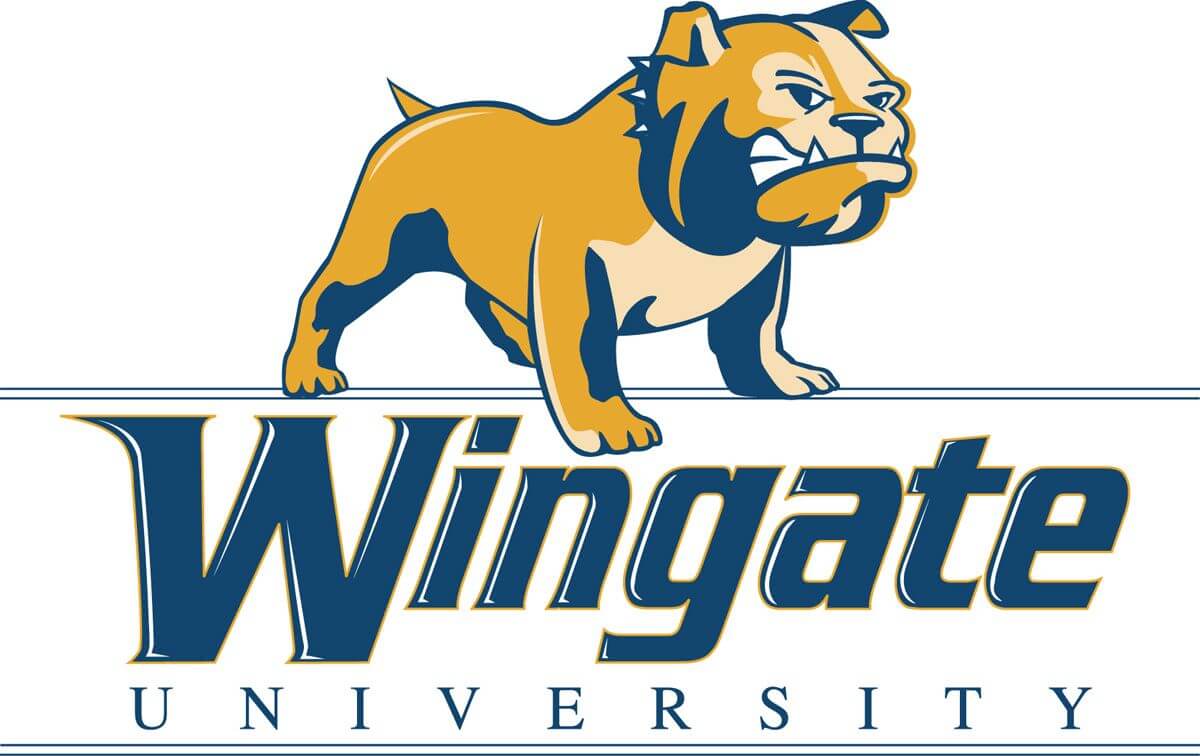 Since 2013, the School of Sport Sciences has granted an accredited Bachelor of Science in Sport Management with 74 percent retention of Wingate University undergrads seeking an in-depth introduction to the athletic industry's biggest hurdles. Chaired by Dr. Christi DeWaele, the robust 125-credit, eight-term curriculum develops the leadership skills to make teams reach operational outcomes. Courses like Recreation Law, Exercise Psychology, Leisure Facility Design, and Principles of Marketing take a Christian approach with a 14:1 student-professor ratio for engagement. Ambitious juniors can take the 4+1 Fast Track to the Master of Arts in Sport Management, which heightens awareness of franchise administration. This 36-credit, COSMA-accredited major, directed by Dr. Dawn Norwood, involves online or evening sessions in South Charlotte to boost résumé competition. Intensive courses, such as Technology in Sport, Collegiate Athlete Development, Event Planning, and Sponsorship, end with a thesis.
Near Forbes' 21st best city for job growth, Wingate University is ideally located to fulfill the six-credit internship requirement for the B.S. or M.A. in Sport Management. Potential placements include the Carolina Panthers, Charlotte Motor Speedway, Big South Conference, Charlotte Hornets, Greensboro Swarm, Fayetteville Marksmen, Stewart-Haas Racing, Durham Bulls, Special Olympics, and Carolina Cobras. On campus, majors work with 22 NCAA Division II varsity teams, including the 2016 Men's Soccer national champs. Wingate's state-of-the-art facilities are Irwin Belk Stadium, Cuddy Arena, Graham Gill Field, and the PGA National Resort. Students also choose from 53 campus organizations, such as Outdoor Club, Archery Club, Sport Science Majors Club, Wingate Cheer, and Omega Leo Club. Other opportunities are kayaking the Rocky River, entering Bulldog Leadership Camp, using the DPC Fitness Center, traveling to Quebec, minoring in Medical Sociology, and attending the Lyceum Series.
About Wingate University
Wingate University was opened in 1896 along the North Carolina Piedmont's Seaboard Air Line Railway by the Baptist Association of Union County. Named for Dr. Washington Wingate, the school welcomed an inaugural coed class of 175 for private college prep. By 1923, it was restructured to award two-year degrees as Wingate Junior College. Threatened by the Great Depression in 1929, Wingate remained afloat thanks to the Cannon Mills Company's donations. First accredited in 1952, Wingate University was born in 1995 for four-year and graduate education. Budgeting $65.7 million yearly, Wingate now educates 3,600 Bulldogs, including B.S./M.A. in Sport Management majors, at its three Christian campuses. Linked to 11,164 LinkedIn alumni, Wingate University has produced athletes John Bowman, Luke Mulholland, Kenwin Cummings, and Lorinza Harrington.
The U.S. News & World Report ranked Wingate the 52nd best Southern college, 34th top school for veterans, and 22nd most affordable value. On Niche, Wingate boasts America's 198th best athletics, 369th best dorms, and 516th most student diversity. College Factual noted Wingate for the 226th best recreation and fitness studies program training the 265th highest-paid grads. PayScale recorded a median mid-career salary of $71,400 after Wingate University. Bestowed the Echols Athletic Excellence Award for 12 years, Wingate has the most NCAA Division II Academic All-Americans. WalletHub picked Wingate University for the country's 366th best campus safety and 373rd top financing. In Washington Monthly, Wingate was crowned the 368th best master's institution with 37 percent five-year enrollment growth.
Wingate University Accreditation Details
In January 2016, Wingate University satisfactorily underwent an institutional review by the Southern Association of Colleges and Schools Commission on Colleges (SACSCOC) to reaffirm the 10-year Level V accreditation under its 10th president, Dr. Rhett Brown, who accepted the 2018 United Way Spirit of North Carolina Award. This 11-state South Atlantic accreditor is recognized by the Council on Higher Education Accreditation (CHEA) to check the astuteness of Wingate's 35 baccalaureate majors, 38 minors, and nine graduate degrees. The Commission on Sport Management Accreditation (COSMA) also reapproved the Wingate B.S. and M.A. programs through October 2020.
Wingate University Application Requirements
Starting at Wingate University is considered "moderately difficult" by Peterson's since the Fall 2016 acceptance rate was 70 percent with 5,273 out of 7,581 applicants successful. First-year Bulldogs fetching the B.S. in Sport Management must hold a secondary diploma or GED certification. High school course distribution should show at least three units of English, Math, and Lab Science. A mix of As and Bs is suggested since the median GPA is 3.41. Testing is optional after age 21, but freshmen achieve an average 1090 SAT and 22 ACT score. Transfers into the School of Sport Sciences need cumulative college GPAs of 2.5 or higher. Incoming MASM cohorts must finish a regionally accredited bachelor's for a minimum 2.75 mark overall and strong GMAT/GRE percentile ranks.
Wingate University offers rolling undergrad admission until final deadlines of June 1st for Fall and November 1st for Spring entry. The M.A. in Sport Management reviews candidates thrice annually after July 1st, December 1st, and April 1st cutoffs. Interested students should select their respective application for online submission via the Force.com portal. They then need to complete the process by submitting the $50 application fee, transcripts, test scores under five years old, two references, the Essay of Intent, and their résumé. Official materials are directly mailed to PO Box 159 or 220 North Camden Street in Wingate, NC 28174 under seal. Please inquire further at (704) 244-8200 or info@wingate.edu.
Tuition and Financial Aid
For 2018-19, Wingate University is billing full-time B.S. in Sport Management majors $16,583 per semester or $33,166 annually. Part-time undergrad courses incur $1,100 per credit. Adult bachelor's programs, including the B.L.S. in Organizational Communication & Management, in Ballantyne are the exception at $395 per credit. Living at the Union County campus' dorms like Old Cannon Hall adds $10,780 per year. Wingate suggests budgeting $2,000 for texts and $2,800 for other supplies. Annual bachelor's attendance equals $46,700 on-site and $35,920 at home. The M.A. in Sport Management currently charges just $350 per credit for $12,600 total.
According to the NCES College Navigator, the Enrollment Management Team connects 96 percent of full-time Wingate Bulldogs to $47.52 million combined for aid packages averaging $23,776. University funds include the Irwin Belk Scholarship, Luther H. Butler Scholarship, Gateway Scholarship, Presidential Scholarship, Transfer Scholarship, Jerry E. McGee Scholarship, BB&T Scholars Program, and Wilma L. McCurdy Memorial Scholarship. Wingate participates in the NCICU Tuition Exchange for faculty and staff dependents. The Golden LEAF Program gifts $3,000 yearly to North Carolinians from rural counties. Tar Heels also pursue the NC Need Based Scholarship, Crumley Roberts Scholarship, Florence Kidder Scholarship, and more. Meeting the March 1st priority deadline of FAFSA forms coded 002985 opens Federal Pell Grant, SEOG Grant, and Direct Loan options. Federal Work-Study jobs listed on Purple Briefcase provide median $2,500 awards. Wingate University recommends the GI Bill Comparison Tool to find the right veterans benefits, too.
Learn more about Wingate University at the Sport Management Program website.
Related Articles: