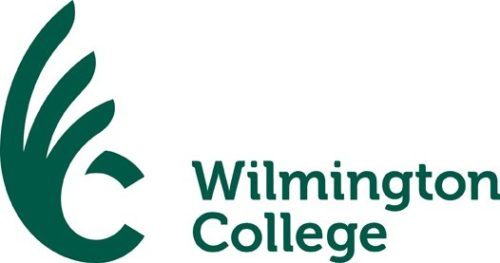 Wilmington College is a private college located in the Ohio town of the same name. As fewer than 1,000 students take classes on its main campus, it ranks as one of the state's smallest colleges. Founded in 1870, it has an affiliation with the Religious Society of Friends, better known to many as the Quakers. The Quakers spent more than $11,000 on a plot of land with a small building that needed work. Just four students made up its first graduating class. College Hall, which existed before the group bought the land, still sits on the campus today and is now on the National register of Historic Places.
The college is home to one of the top agricultural programs in the Midwest. Students enrolled in this program work on the college's farm, which covers more than 1,000 acres. They can also major in one of the only equine management programs in the nation. Many of the students attending the college are affiliated with the Quakers, but other students choose it because they like the small town feel of the college. Wilmington's total enrollment today included around 990 undergrads and around 50 graduate and doctoral students. The proximity of Wilmington to larger cities like Cincinnati and Dayton make it easy for students to travel to those cities for fun or work.
Wilmington College Accreditation Details
Though Wilmington College is quite small, it still has all the accreditation that you need. That accreditation comes from the Middle States Commission on Higher Education (MSCHE) and is a type of regional accreditation. The MSCHE does checks on the college and makes it apply to renew its accreditation too. Nursing students at both the bachelor's level and master's level will find that the college has accreditation from the Accreditation Commission for Education in Nursing, Inc., which applies to the clinical work in those programs too. All the education and teaching programs that the university offers has accreditation from the Teacher Education Accreditation Council.
Wilmington College Application Requirements
You can get a good look at Wilmington College during a campus tour, which you can schedule online. After taking a tour of the campus and seeing the residence halls and other buildings, you can meet with an admissions counselor to talk about your future. That counselor can give you some feedback on what to include in your application and some tips on what the admissions board looks for in new students. You can also arrange to sit in on one or more of the classes in the department you hope to enroll in at Wilmington College.
As an incoming freshman, you only need to complete a few steps to apply. The first step is the completion of the application itself. Though the college does not charge any type of application fee, it does require that you fill it out online. You'll need to click a button to start a new application and then pick a password as well as a user name. Like other college applications, it asks for your name, date of birth, home address, social security number and the name of your high school.
After you submit the application, you will need to send an official transcript from your high school to the college and request that one of the testing boards mails your ACT or SAT score to the college. You should also file the FAFSA soon after filing the application. Wilmington College uses that information as the basis for your financial aid package.
Tuition and Financial Aid
Wilmington College increases its tuition rate nearly every year, but its tuition rises by a much smaller rate than others do. New students pay around $24,800 a year for tuition. This tuition rate lets you enroll as a full-time student and take a full load of courses in the fall and winter/spring semester. Any classes that you take over the summer will cost extra. All students pay fees that total $700 a year too. You must also pay for room and board to live in Wilmington on the college's campus, which adds around $9,600 a year to your total cost. Students who take between nine and 11 credits of classes pay $1,000 per credit hour, and those who take less than nine credits pay just $500 per credit hour. Costs are slightly lower for those taking classes on its Blue Ash campus.
As a full-time student living on the Wilmington campus, you can apply for scholarships and grants. The college requires that you use the money you receive to cover direct costs like room, board and tuition rather than indirect costs like paying for your textbooks. There are full tuition scholarships available as well as those that award students $10,000 to $15,000 a year. When you file the FAFSA, you can also find out about any grants or loans that you can get and whether you qualify for the work study program on the campus.
Sport Management
You can earn a Bachelor of Science in Sport Management after completing all general education courses and 56 credits of required sport management classes. Those sport management courses include principles of accounting, business communications, leadership in sport and legal aspects of sport. The college requires that you take two shorter courses worth just two credits each that go over some of the management aspects of working in the sports field and making ethical and moral decisions. You will also get four credits for an internship that you do. Wilmington College advisers can help students work for professional sports organizations and in athletic facilities. You may have the chance to work with a major team like the Cincinnati Bengals or Columbus Bluejackets.
Wilmington College lets you pick courses that match your future goals to meet the required number of credits needed to graduate. You will need to pick three classes to take from 10 available options like human resources management, retail management, principles of economics, business to business marketing and sales and business law. As a sport management major, you'll also have the chance to help one of the athletic organizations on the campus or join a team. Wilmington College has nine teams for men, seven teams for women and three intramural sports, including golf and water polo, that are open to both male and female students.
Related Resource: What Can I Do with a Golf Course Management Degree?