This program appears in our ranking of Top 13 Best Sports Management Master's Degree Programs and Top 30 Bachelor's in Sport Management Degree Programs.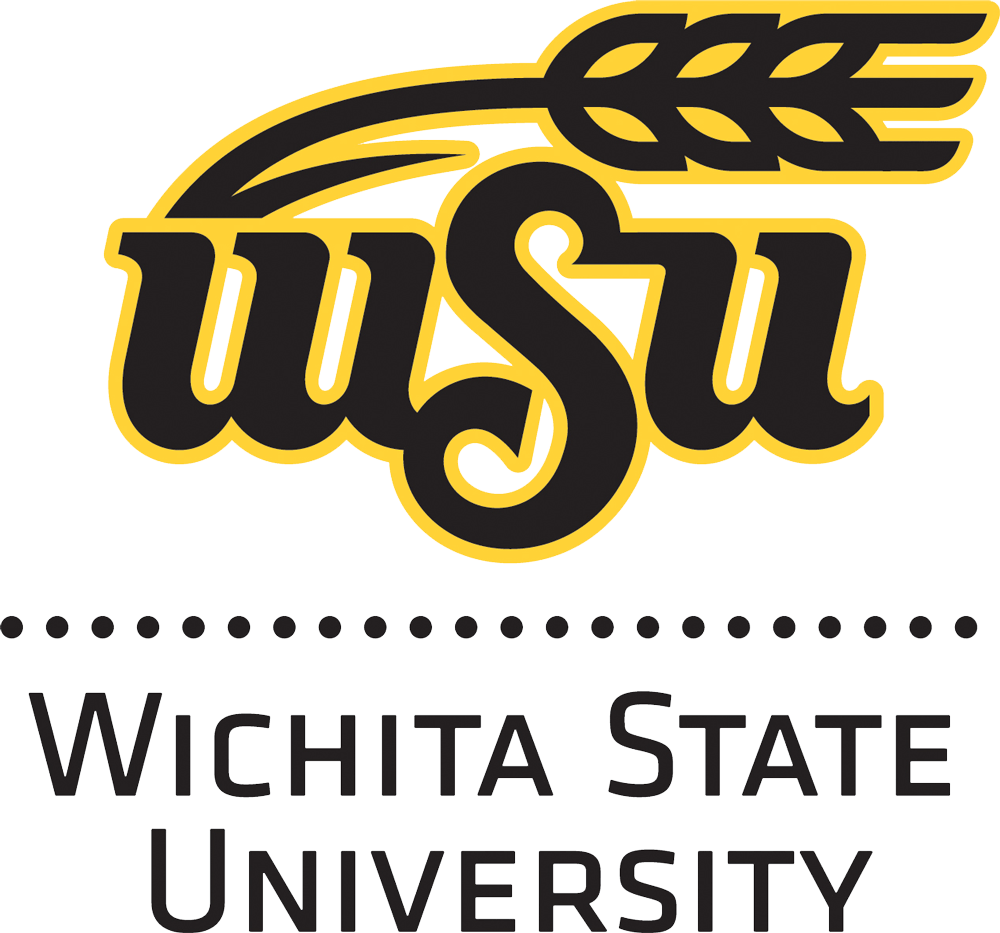 Wichita State University offers both undergraduate and graduate sport management degrees for online students. The Bachelor of Arts in Sport Management degree comes with internship requirements that often lead to employment in school, fitness, recreation, intercollegiate, athletic club and professional league organizations. While students are taking classes, the pre-internship seminar teaches relevant policies while explaining how to successfully complete the internship experience. Then, students must complete two, 640-hour internships that are equivalent of a full-time job during their degree program.
The Bachelor of Arts in Sport Management degree enables students to gain an appreciation for the use of technology advances in sport management. Students are exposed to research programs, commercial software solutions and popular social media platforms. Sport public relations will be important to these students in their future careers, so they learn about media guides, industry publications, statistics reporting and crisis management. Applied learning activities about legal issues will introduce students to things like contracts, tort law, statutory law, risk management and the legal system.
Sports management involves a lot of administrative responsibilities, so the Master of Arts in Sport Management degree requires students to take classes in Sport Finance to study financial challenges, statements, planning and related activities. They take HR management courses so they will know how to apply leadership theories and make decisions in media-scrutinized environments. The master's degree requires students to take the following classes: Psychology of Sport, Selling in the Sport Industry, Physical Activity in American Culture and Sport Tournament and Event Management. A 160-hour Practicum in Sport Management integrates assignments with supervised work experiences.
About Wichita State University
Wichita State University centers their educational programs and curriculum design on the principle of applied learning and research. This means that faculty, degree standards and course content are all based on real-world performance expectations. Applied learning is implemented through four academic methods. First, there are practicum and clinical placements in professional settings tied to specific degree programs. Second, there are service learning and volunteering activities that integrate classroom learning with public service. Third, student research may be conducted independently or in collaboration with peers, faculty and community professionals. Fourth, mentorships provide guidance, expertise and industry contacts.
The mission of Wichita State University is to drive greater public good in the areas of culture, education and the economy. Wichita State University officially values seizing opportunities, adaptive approaches, stakeholder success, diversity of thought and positive risk-taking. Wichita State University often enjoys a positive ranking in educational lists compiled by national organizations. This is especially true regarding their engineering research and development as well as aerospace research and development expenditures. The Aerospace Engineering department was founded in the 1920s and has a long history of collaboration with global brands like Boeing, Cessna and Airbus North America.
Wichita State University Accreditation Details
Wichita State is accredited through the Higher Learning Commission of the North Central Association of Colleges and Schools. The Bachelor and Master of Arts in Sport Management have received specialized accreditation from the Commission on Sport Management Accreditation (COSMA).
Wichita State University Application Requirements
Freshman residents must rank in the top third of their graduating class, complete the Kansas Qualified Admissions Pre-College Curriculum with at least a 2.00 GPA and achieve an ACT score of 21 or SAT-I of 1080 to be accepted into Wichita State University. Undergraduate online applicants simply follow these five admissions steps: complete the online application, pay the $40 application fee, submit official transcripts, contact an online academic advisor and apply for financial aid. Adult learners with fewer than 24 credit hours you must have earned at least a 2.00 GPA on their previous college work or have graduated from an accredited high school.
Certain academic colleges require a minimum GPA for admission to their programs, such as the School of Business that requires a 2.25 GPA. Students who are at least 60 may attend non-credit lectures and certain group activity courses for free, but this depends on available space. Online graduate degrees usually don't require GRE/GMAT scores. Most graduate degree programs take two to three years to complete. The average class size is 20 to 25. Those who apply to the Master's in Sport Management program must submit a graduate school application and official transcripts with at least a 2.75 GPA. Then, they must submit a resume, letter of application, and three references.
Wichita State University Tuition and Financial Aid
The tuition rates for online students depends on their classification and degree level. Residents and Shocker City Partnership members pursuing undergraduate degrees will pay $223 per credit. Midwest Student Exchange and Global Select members will pay $335. Non-resident students will pay $529 per credit. Residents and Shocker City Partnership members who are earning a graduate degree will pay $301 per credit. Midwest Student Exchange and Global Select members will pay $452. Non-resident students will pay $741 per credit. Shocker City Partnership rates apply to certain residents of Missouri, Oklahoma and Texas. The Midwest Student Exchange rate applies to students from: Illinois, Indiana, Michigan, Minnesota, Nebraska, Missouri and Wisconsin.
Wichita State University offers the following grants to eligible students: Federal Pell Grants, Kansas Comprehensive Grant, Sedgwick County Access Grant and the Supplemental Educational Opportunity Grant. The Kansas Comprehensive Grant is gift aid for undergraduates from the state. It is only available to those with dire financial need. It requires full-time enrollment and awards up to $1,200 per academic year. Students may qualify through the Free Application for Federal Student Aid (FAFSA). The Federal Supplemental Educational Opportunity Grant (SEOG) is for undergraduate with exceptional financial need. The average annual amounts are between $200 and $1,200.
Federal Pell Grants are a type of gift aid for undergraduates who have not yet earned a bachelor's degree and who have exceptional financial need. Annual awards range from $600 to $6,000, but Pell Grant award amounts can change every year. How much grant aid the student receive depends on their cost of attendance, their Expected Family Contribution and their student status (full-time or part-time). The Federal Work-Study (FWS) usually provides minimum wage jobs to both undergraduate and graduate students. FWS students may work up to 20 hours during school periods and up to 40 hours during official breaks.
Wichita State University offers affordable and flexible undergraduate and graduate degrees in sport management for students who want exciting and fulfilling careers.
Learn more about the Wichita State University at the Sport Management Program website.
Related Articles: