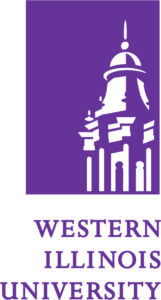 Six WIU Degrees for Sport Management Careers
Western Illinois University appears in our ranking of the 50 Best Bachelor's in Sports Science Degree Programs (Campus).
Since Fall 2011, the College of Fine Arts & Communication has granted the 120-credit B.A. in Sports Broadcasting to well-spoken Western Illinois University undergrads who can practice in Garwood Hall Studio, announce on WIUS 88.3FM, intern at Fox Sports, and join Tennis Club. Chaired by Dr. Tim Piper, the B.S. in Exercise Science builds a 120-credit, NSCA-recognized curriculum with lab-based courses like Motor Behavior plus 15-week internships at Delnor Health, Dreams For Kids, Velocity Sports, Carthage Family Fitness, and others. The B.S. in Recreation, Park and Tourism Administration customizes its 120-credit track to CPRP certification for six concentrations from Leisure Services to Therapeutic Recreation with opportunities to take the ECOEE Semester, pledge Rho Phi Lambda, volunteer with the Senior Olympics, and practice on the 92-acre Horn Field Campus.
At Brophy Hall, the M.S. in Sport Management offers a 42-credit, non-thesis program led by Dr. Algerian Heart with NASSM Conference participation for 100 percent job placement of 750+ alumni at the Chicago Cubs, Peoria Chiefs, Omaha Royals, West Michigan Whitecaps, and more. The B.S. in Athletic Training admits cohorts of 18-22 into a 128-credit, CAATE-accredited sequence for 76 percent Board Certification success after hands-on experience with the 19 NCAA Division I Summit League teams at Boyer Stadium and Hanson Field. Headed by Dr. Cindy Piletic, the M.S. in Kinesiology serves 50 Western Illinois post-grads taking 39-credit specializations like Fitness Management, Sport Psychology, and Ability Diversity for ACSM certification prep with thesis research in the Biomechanics Lab.
About Western Illinois University
Western Illinois University originated on September 23, 1902, when the Western Illinois State Normal School opened Sherman Hall for an inaugural class of 229 on land donated by Macomb's Freemasons. On January 1, 1913, Western Illinois first received regional accreditation. In 1921, it was renamed Western Illinois State Teachers College when four-year bachelor's degrees started. In 1947, broadening liberal arts education led to the Western Illinois State College name. One decade later, Western Illinois gained university status after the Master of Science launched. In 1958, the Athletics Department bought an English bulldog for its "Colonial Rock" mascot. In 1975, the 220-square-foot Leslie F. Malpass Library was designed by architect Gyo Obata. In 1983, Western Illinois University founded the Centennial Honors College. On September 23, 1994, President Donald S. Spencer began the Annual Founders' Day.
Endowed for $49.3 million, Western Illinois University now employs 556 faculty inspiring 8,166 Leathernecks from 60 countries at a 14:1 ratio online or face-to-face in Macomb and Quad Cities with 150+ clubs like Recreational Sports Society. The U.S. News & World Report ranked WIU the 53rd best Midwest school, 52nd top value, and 32nd most veteran-friendly campus. Forbes placed Western Illinois 621st overall with the 231st best public education. On Niche, WIU boasts America's 87th best Greek life, 174th most liberal arts, 224th best faculty, and 299th top athletics department. The Wall Street Journal named Western Illinois University 480th nationally. Washington Monthly declared WIU the 217th best master's institution. The Economist noticed WIU for the 303rd most value-added teaching.
Western Illinois University Accreditation Details
On August 15, 2011, the Higher Learning Commission on North Central Association (HLC-NCA) updated the Institutional Status Report for Western Illinois University to continue the Level V accreditation through 2020-21 under its 11th president, Dr. Jack Thomas, the Christa McAluiffe Award Presidential Selection chairperson. Located 246 miles northeast via Interstate 88 in Chicago, Illinois, this huge 19-state Heartland Region accreditor is authorized by the U.S. Education Department to evaluate WIU's 63 baccalaureate, 36 master's, two specialist, and two doctoral degrees. Specifically, the Council on Accreditation of Parks, Recreation, Tourism and Related Professions (COAPRT) has accredited Western Illinois since October 13, 1978. The Department of Kinesiology was reaffirmed by the Commission on Accreditation of Athletic Training Education (CAATE) through July 2021. The B.S. in Exercise Science is also approved by the National Strength and Conditioning Association (NSCA) for certification.
Western Illinois University Application Requirements
Winning spots at Western Illinois University is classified "moderately difficult" by Peterson's since 5,379 of the 9,151 Fall 2017 applicants were victorious for only 59 percent acceptance. First-year Leathernecks must display high academic potential during a college-prep secondary curriculum or GED program. Four years of English plus three years each of Math and Science are suggested. Freshmen present an average GPA of 3.15. The middle 50th percentile lands between 18-23 on the ACT. Mid-range SAT composite scores are 940-1150. Centennial Honors College entrants need at least 3.4 GPAs and 1160 SAT marks. Qualified transfers will carry minimum 2.0 GPAs in 24+ non-remedial credits. The B.S. in Athletic Training stipulates a 3.0 GPA in prerequisites, such as Anatomy and Physiology, plus 30 observation hours. The Kinesiology Department seeks M.S. cohorts with regionally accredited bachelor's degrees. Full admission requires a 3.0 GPA, though 2.75-2.99 GPAs are okay conditionally. International students need an English 90 TOEFL iBT score or better.
Western Illinois University has rolling admission with a freshman priority deadline of May 15th. Recommended deadlines are December 1st for Spring and August 1st for Fall entrance. The Centennial Honors College only considers candidates until April 21st each year. Foundation scholarship consideration requires applying by May 31st. Accordingly, complete the WIU Application online and pay the $30 fee by credit card or e-check. Forward official transcripts to One University Circle in Macomb, IL 61455. Submit testing results using ACT code 1158 or SAT/GRE code 1900. Supplemental checklist items might include the résumé or CV, writing sample, personal statement, three references, committee interview, certification of finances, and I-20 immigration form. Inquire further at (309) 298-1820 or kinesiology@wiu.edu.
Tuition and Financial Aid
For 2019-20, Western Illinois University is charging domestic undergrads full-time tuition of $4,441 per semester. Foreign B.A./B.S. majors pay $6,662 each term. Mandatory fees are $1,391 by term. Freshmen cover a one-time $100 orientation fee. Unless waived, health insurance costs are $795 each term. Living at the Macomb campus' dorms like Henninger Hall adds $3,105 for housing. Standard meal plans for Seal Dining Hall are $1,900 extra. Semester bachelor's attendance equals $11,748 within the U.S. or $13,968 international. The School of Graduate Studies bills Americans $339 per credit. Non-U.S. students spend $509 per master's credit. Full-time semester enrollment ranges from $12,289 to $14,837.
According to the NCES College Navigator, the Financial Aid Office in Sherman Hall Room 127 gets 82 percent of full-time WIU Leathernecks tuition assistance averaging $7,780 apiece for $54.47 million combined. University funds include the Mitchell John Sportsmanship Scholarship, Robert Nardelli Scholarship, Alice Bennett Kellogg Kinesiology Scholarship, Jim Miner Scholarship, Robert Krause Scholarship, Beu Jeans Scholarship, Gilbert Belles Scholarship, Michael Kelly Scholarship, Anika Singh Memorial Scholarship, Jack & Deedee Brannigan Scholarship, Lawrence Blatchley Memorial Scholarship, and Leroy Daniels Scholarship. The Western Commitment Scholarship gifts $40,000 annually to freshmen meeting the 1360 SAT or 30 ACT minimum. The $1,000 Foundation Two Year Scholarship has a May 1st deadline for transfers with 30+ credits and GPAs above 3.4. Federal aid, including Work-Study Program and Pell Grant, consideration requires FAFSA applications coded 001780. The Illinois Student Assistance Commission also allocates $401.34 million for the state's MAP Grant each year.
Find out more about Western Illinois University at the Department of Kinesiology website.