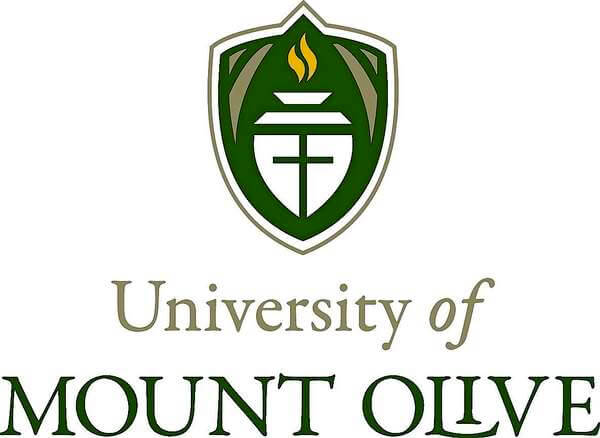 The University of Mount Olive offers a four-year Bachelor of Science in Recreation & Leisure Studies with an emphasis in sports management.
The comprehensive program contains instruction in athletic administration and programming, coaching, athletic facility and equipment development, and sports business management. Depending on what they would like to specialize in, students are able to select program electives that provide specific training for different career tracks. The instruction is a blend of classroom learning and field experience. As their capstone project, sports management students participate in a real-world internship within their chosen area of interest. Graduates of the program have obtained employment in roles like professional sports agent, sports management consultant, and YMCA coordinator.
While enrolled at the University of Mount Olive, many sports management students participate in the university's sports teams, The Trojans. With men's and women's sports such as volleyball, basketball, lacrosse, and golf, students have many opportunities to practice the administrative skills they are studying. Mount Olive is a member of the National Collegiate Athletic Association Division II and one of 11 members of the Division II association Conference Carolinas.
The University of Mount Olive's sports management program is unique in that the bachelor's degree prepares serious students to pursue the Master of Business Administration also offered by the university. This two-tiered educational design offers graduates an edge in the competitive field of sports management.
Related Resource: 50 Most Affordable Selective Colleges for Sports Management
About the University of Mount Olive
The University of Mount Olive is a private liberal arts college located in Mount Olive, North Carolina. Since its founding, the university has expanded to offer adult educational programs in six other locations. The main campus covers 250 acres and is home to the university's four-year degree programs for traditional daytime students. Mount Olive contains several sports fields, including the Nancy Chapman Cassel Field for softball and the LaCross Complex, and includes the Pope Wellness Center and the Fitness by Design Fitness Garden. Students may live on campus in one of seven dormitory and apartment complexes. About 4,000 students attend Mount Olive per year, and it is one of the fastest growing universities in North Carolina. With an average class size of 15 students, Mount Olive boasts easy access to professors and a personalized educational experience.
Founded in 1951 as a junior college, the University of Mount Olive is sponsored by the Original Free Will Baptists. Though the school is affiliated with this religious organization, it invites students of all faiths to be a part of the learning community. The roots of the school are in a theological Free Will Baptist seminary that was created to provide quality religious education throughout the area. Mount Olive became a senior college in the 1980s and awarded its first baccalaureate degree in 1986. The graduate education program was launched in 2014.
University of Mount Olive Accreditation Details
The University of Mount Olive is accredited to award associate, baccalaureate, and master's degrees by the Southern Association of Colleges and Schools Commission on Colleges. The school was initially accredited in 1960 and was most recently reaffirmed in 2012.
University of Mount Olive Application Requirements
Students applying to the undergraduate daytime program must have a high school diploma or the equivalent. They must submit an official transcript and standardized test scores to be considered for admission. Mount Olive will accept official scores from either the SAT R or the ACT, though the school prefers the submission of a score from the SAT R with only the combined math and verbal scores. They will not accept scores from the SAT II.
High school graduates considered for enrollment must have the following credits on their transcript:
Four English credits
One health or physical education credit
Three math credits, including Algebra I, Algebra II and Geometry
Three science credits
Three social studies credits
Two foreign language credits (preferred)
If applicants have not completed the appropriate classes, they must take makeup classes to meet these requirements before beginning their undergraduate studies at the University of Mount Olive.
Students may apply for admission through an online application. The application process consists of submitting transcripts and test scores, filling out an application form, and submitting an essay. Each of these processes can be managed through an online account with the university. Applicants are encouraged to contact the university to discuss application instructions and details before filling out the online form.
University of Mount Olive Tuition and Financial Aid
In 2015, the Sports Management Degree Guide rated University of Mount Olive as 20 out of 50 in its guide to America's most affordable selective colleges for sports management. As such, Mount Olive is an affordable choice for sports management students seeking to attend a private school.
Tuition for full time undergraduate students living on campus is $29,150 per year. For commuter students, the cost is $20,600 per year. Part-time students who are taking less than twelve credits per semester are billed at the rate of $430 per credit. Payment plans are available for students who may have difficulty paying their total tuition in one payment. To secure their place on-campus, residential students must submit a non-refundable deposit of $100 ($50 for commuters) upon acceptance to the university.
Students living in on-campus apartments have a 10 meals per week plan included in their total cost, while residential dormitory students have a 20 meals per week plan built into their tuition fees. All full-time students have access to the Pope Wellness Center, free parking on campus, and technology resources available through the on-campus library and computer labs.
American undergraduate students at Mount Olive may apply for need-based government student aid through filing a Free Application for Federal Student Aid (FAFSA). In 2016, 81% of students at Mount Olive received some form of financial aid, and incoming students may contact the school's financial aid office for assistance in navigating the process of finding aid. The university offers several athletic and academic scholarship opportunities up to $6000. The Gap and Bridge grants are need-based aid that are awarded to students at the discretion of the University of Mount Olive.
Learn more about University of Mount Olive on the Recreation & Leisure Studies Department website.
Related Resource: What Can I Do with a Golf Course Management Degree?