This program appears in our ranking of Top 13 Best Sports Management Master's Degree Programs.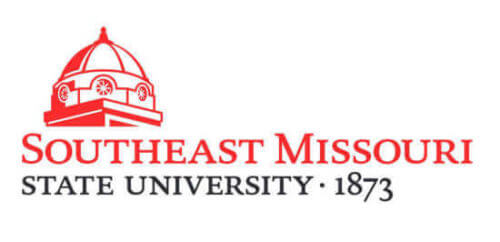 The Bachelor of Science in Sport Management offered through Southeast Missouri State University is unique as it requires a business administration minor. In addition, every sport management course includes a practical component. Students gain experience in athletics through the NCAA Division I and student recreation programs, two campus recreation centers and multiple sports facilities throughout the area. The program is the only one in Missouri with Commission on Sport Management Accreditation (COSMA). The program prepares students to work in the sports industry, providing them with the skills to produce, promote, organize and facilitate events, services and products. Students gain an understanding of technology used in the sport management field. Courses required for the program, in addition to general education courses, include:
Fundamentals of Sport Delivery Systems
Introduction to Sport Management
Legal Aspects of Sport
Management & Leadership of Sport Operations
Sport & Society
Sport Ethics
Sport Governance
Sport Marketing
Sport-Related Venue Design & Operations
Sporting Event Management
Students must also complete a practicum and professional seminar.
The Master of Business Administration in Sport Management is designed for students who wish to move into leadership positions in the field as well as those who want to move into facilitating business negotiations. The program addresses global opportunities, universal competition, as well as concerns regarding regulations. It is a 33-credit hour program and uses the latest technology in production, communication and controls. Students must hold a bachelor's degree or higher from an accredited college or university. They must have an overall GPA of 3.0 and must provide official GMAT or GRE scores. Courses required for the program include:
Applied Research Project
Decision and Operation of Sport Facilities
Integrated Decision Information Systems
Management and Leadership in Sport Organization
Organizational Behavior in Practice
Quantitative and Qualitative Research Methods
Strategic Cost Management
Strategic Decision Making
Strategic Marketing
The Financial Environment
Topics, Trends, Issues in Sport Management
About Southeast Missouri State University
Southeast Missouri State University was founded in 1873 as a teacher's college. The school was the dream of a group of prominent businessmen and politicians who lobbied state legislators to choose Cape Girardeau as the location for the Third District Normal School. Initially, the school was known as the South Missouri State Normal School with the first classes taught at Lorimier School until the first building was completed.
In the 1950s, the school began to move away from its teaching curriculum and began offering courses in business, nursing and liberal arts. In 1972, the school became Southeast Missouri State University.
Today, more than 12,000 students attend the university whose campus overlooks the Mississippi River. Mark Twain even referenced one of the buildings in his book "Life on the Mississippi."
Southeast Missouri State University Accreditation Details
Southeast Missouri State University is accredited by the Higher Learning Commission. As part of the accreditation process, Southeast Missouri State University agrees to periodic review by the Commission to confirm that they meet or exceed the Commission's criteria for excellent education. The school must also demonstrate that they have the resources to meet their goals and objectives as well as to address any areas identified as needing improvement. In addition to regional accreditation, many programs throughout the university are accredited by other organizations, associations and commissions. Here are a few of those:
Academy of Nutrition and Dietetics
Accrediting Council for Education in Journalism and Mass Communications
Association of Technology, Management and Applied Engineering
Association to Advance Collegiate Schools of Business
Commission on Accreditation of Athletic Training Education
Commission on Collegiate Nursing Education
Commission on Sport Management Accreditation
National Recreation and Park Association
Southeast Missouri State University Application Requirements
Freshman students are those who have not earned college credit beyond high school graduation. They must complete an online application. Official high school transcripts, as well as official ACT or SAT scores, must also be provided. Transfer students are those who have earned college credit after high school graduation. Students who have earned an associate degree may have completed general education credits required at Southeast. In order to apply to Southeast, transfer students must provide official transcripts from all colleges and universities attended.
Non-traditional and adult learners who are 21 years or older should provide official high school transcripts that show proof of graduation or GED scores of 2500 or higher. Non-traditional and adult learners should speak to an admissions counselor about enrollment requirements.
Graduate applicants must complete an application for graduate admission and submit official transcripts from all colleges or universities attended. Some programs require the submission of official GMAT, GRE or MAT scores as well as other materials, including portfolios, interviews and auditions.
Southeast Missouri State University Tuition and Financial Aid
Undergraduate tuition at Southeast Missouri State University is $6,254 per year for Missouri residents and $11,991 for non-residents. Graduate tuition for master's level programs is $277 for Missouri residents and $516 for non-residents. Doctoral programs are $381 for Missouri residents and $1,020 for non-residents. Online undergraduate tuition is $284 per credit hour and graduate programs are $347 per credit hour regardless of residency.
Southeast Missouri State University offers special tuition rates as well. Senior citizen undergraduate tuition is $41.69 per credit hour for undergraduate and $110.68 for graduate programs.
Financial aid is available and students must complete the Free Application for Federal Student Aid (FAFSA) in order to qualify for any assistance. Students may qualify for Southeast scholarships as well as state and external scholarships. Students may also qualify for grants, including Pell, FSEOG, TEACh and others. Some grants are based on needs as well as academics. Students may accept loans, including Federal Perkins Loans, Federal Direct Student Loans, Federal Parent PLUS Loans as well as Missouri Family Education Loans or private loans. Graduate students may qualify for Federal Direct, Graduate PLUS or private loans.
Students may also be eligible for work-study programs where employment offsets the cost of tuition. Southeast Missouri State University also accepts veterans and military benefits, as well as employer funded tuition.
Southeast Missouri State University offers sports management degrees as well as other degree programs that allow individuals to move into a new career or advance in a current career. Some programs at Southeast Missouri State University are offered with flexible schedules which allow working adults to achieve their higher education goals.
Learn more about Southeast Missouri State University at the Sport Management undergraduate and graduate program websites.
Related Resource: Do I Need a Degree in Sports Journalism to Become a Sports Journalist?