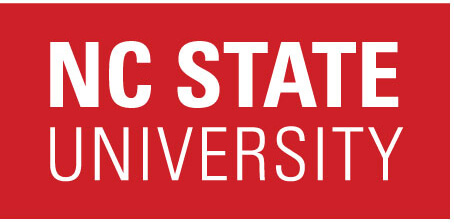 NC State University at Raleigh offers a four-year bachelor's degree in sports management. Students majoring in sports management often choose business administration, coaching education, or leadership as minors.
The university's sports management program prepares students for careers in the sports management field through hands-on classroom instruction and technology immersion through the program's geo-visualization lab. The technology component of the program allows students to practice crucial skills such as fan-base tracking and facility design. Every graduate of the program will have completed a 400-hour internship, making NC State students competitive candidates for a variety of jobs. Teams like the Carolina Panthers, the Carolina Hurricanes, and the North Carolina FC offer internships specifically to NC State students.
Graduates of the sports management program have been hired for roles such as sports program director at Raleigh Parks and Recreation, youth and senior activity coordinator for the US Tennis Association, and community event planner for the Jimmy V Foundation. NC State's sports management program has an excellent reputation and a relationship with over 50 national sports organizations that students can take advantage of while completing their studies.
NC State University at Raleigh is a Division I member of the National Collegiate Athletic Association and usually competes within the Atlantic Coast Conference. NC State teams, known as the Wolfpack, offer hands-on learning opportunities for sports management students.
The university's sports management curriculum is notable for its pioneering of a program that is focused on community needs and accessibility. Required courses like Diversity and Inclusion in Recreation and Sports or Cultural Aspects of Sports uniquely equip graduates of NC State to work in community-based roles and organizations.
Related Resource: 50 Most Affordable Selective Colleges for Sports Management
About NC State University at Raleigh
As the largest university in North Carolina, NC State has an annual operating budget of over a billion dollars to accommodate 35,000 students and 8,000 employees. The large main campus contains three parts: North, Central, and South. Most of the residence halls and student life facilities are located on Central Campus, while fraternity and sorority houses are found on South Campus, along with student parking. North Campus, site of the original NC State campus, is home to most of the university's academic residence halls. The characteristic red brick buildings and walkways have earned the courtyard at NC State the nickname "The Brickyard." In 2008, the school launched a sustainability commission to research the environmental impacts of its operations and reduce those impacts through changes to housing, food service, and waste disposal.
NC State was founded in 1887 as a public university by the North Carolina General Assembly. Originally, the school was created to provide education in the realms of agriculture and mechanical arts. The university remained small until immediately following World War II when enrollment rates grew at an unprecedented rate. The student body at NC State was integrated in 1956. In 1965, the university was given its current name after a decade of debate over different options. NC State University at Raleigh celebrated its centennial in 1987 by renaming all of its schools as colleges.
NC State University at Raleigh Accreditation Details
The NC State University at Raleigh is accredited by the Southern Association of Colleges and Schools Commission on Colleges to award associates, baccalaureate, master's, and doctorate level degrees. Originally accredited by the SACSC in 1928, NC State was reaffirmed in 2014.
NC State University at Raleigh Application Requirements
NC state is considered a somewhat selective university and admits about half of applicants. To enroll in the undergraduate program, applicants must first review deadlines and may apply for the early or standard application deadline. All the facets of the application process may be managed online through an account that will help applicant track the status of transcripts and test scores.
Applications must be submitted with an $85 application fee. The fee may be waived in special circumstances. In these cases, the applicant must submit their application fee waiver upon applying. Official SAT or ACT test scores will be considered in the enrollment decision. Essay and writing components of these tests are not required. Scores submitted from tests taken after the application deadline will not be considered. An official school transcript is the final document required by NC State University. College credits obtained from Advanced Placement programs will be accepted for credit at NC State University.
While academic achievement and standardized test scores are important elements of a positive enrollment decision, the university will also consider the applicants interest in their proposed program of study, extracurricular activities, and distinctive skills or experiences. NC State recognizes that students from different backgrounds do not have equal access to educational or extracurricular opportunities and will take those factors into consideration. Students are encouraged to share their interest in their proposed fields of study and any other personal factors that may make them an asset to the learning community.
Applicants will receive email updates about the status of their application. Final enrollment decisions will be made available through their online university account.
NC State University at Raleigh Tuition and Financial Aid
While the exact cost of tuition varies depending on the actual field of study, in general, fulltime residential students enrolled in NC State University can expect to pay $23,976 if they are in-state students and $43,522 if they are out-of-state. This cost includes tuition, books, room and board, and related fees. Tuition for commuter students is $17,262 for in-state and $36,808 for out-of-state.
After applying, students should file the Free Application for Federal Student Aid (FAFSA) to qualify for need-based government assistance. Students who qualify for work study have first access to hundreds of on-campus student jobs. NC State offers several scholarships and grants that are awarded based on need or academic, athletic or artistic proficiency. Notable scholarships include the prestigious Park Scholarship which awards recipients with four fully funded years of undergraduate study at NC State University at Raleigh.
Learn more about NC State University at the College of Natural Resources Sport Management Program website.
Related Resource: