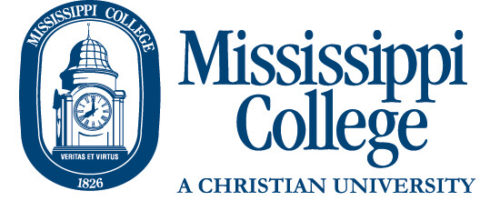 Mississippi College is a small private college that has an affiliation with the Baptist Church. Founded in 1826 as Hampstead Academy, it changed its name to Mississippi Academy just one year later. After adding degree programs in different languages, arts studies and science studies, it officially became Mississippi College. The college holds an important place in history because it was the first coeducational college and the first to give a female student a degree. Though it previously had affiliations with both the Presbyterian Church and the Methodist Church, it now works with the Baptist Church.
The college has a large campus in Clinton that sits on around 80 acres of land. It also has its own law school, which ranks as one of the state's best. Its physician assistant program received quite a bit of recognition since starting in 2011 because it allows students to gain practical experience working under licensed doctors. Those students can work in hospitals all across the city and state. The 3,200 undergrad students can major in more than 80 subjects, but it also has a graduate student body of over 1,500 students. Mississippi College is also home to some unique athletic teams such as its equestrian team, which practices at the nearby Providence Hill Farm.
Mississippi College Accreditation Details
As Mississippi College has regional accreditation, you shouldn't have any problems taking classes here before transferring to another college or transferring credits from another college to this campus. Regional accreditation also gives you the right to request financial aid from the government such as federal loans. Its regional accreditation comes from the Southern Association of Colleges and Schools (SACS), which requires that the college retain its accreditation for future students. Mississippi College also has specialized accreditation that comes from a number of different groups and organizations that include:
American Bar Association
Accreditation Council for Business Schools and Programs
Accreditation Commission for Education in Nursing, Inc.
Council for Interior Design Accreditation
National Association of Schools of Music
Council on Social Work Education Office of Social Work Accreditation
National Council for Accreditation of Teacher Education
Mississippi College Application Requirements
Mississippi College has a rolling admissions policy that lets students apply and enroll just two weeks before the next semester starts. You must visit the admissions website, fill out a short form that lets the college know you are a new student and then wait for the college to mail you a user name and password. You can use that information to log into the system and complete the online application. This application asks about the extracurricular activities and clubs you joined in high school to get an idea of your personality. It also asks about your grades and past classes. A section on the application asks for your parents' names, jobs and education levels too.
Completing the application is just one step in the entire process. You also need to send a preliminary transcript from your high school. Before classes start, the college asks for an official final transcript that should has an official seal from your school, the signature of an official working for that school and the date of your graduation. The transcript lets the college know what you studied in high school, the grades you received and that you graduated.
You also need to submit an official test score from either the ACT or the SAT. You must score at least 940 on the SAT or 18 on the ACT for the college to accept you. If you receive an acceptance letter, you must also provide the college with copies of your immunization records and put down a housing deposit, if you plan on living in a dorm.
Tuition and Financial Aid
Though Mississippi College is a private school, it offers cheaper tuition rates than you might expect. A full-time student can take 12 to 18 credit hours and pay $7,900 a semester. You must also pay fees of around $470 a semester. Any classes that you take beyond 18 credits are subject to a fee of $495 per credit. Part-time students pay the same rate per credit hour for the classes they take and fees of nearly $400 a semester. The cost of dorm rooms on the campus start at around $3,400 a semester.
Mississippi College encourages students to file the FAFSA as soon as possible before classes start. Most file this form in the early spring. This will help the college determine if you qualify for grants and loans and how much you should receive. The college also has scholarships available for those who need more help and those who show academic merit. Its presidential scholarship competition is open to students who scored a minimum of 29 on the ACT or a minimum of 1280 on the SAT. There are also scholarships available for students majoring in band or music and transfer students.
Student Experience
Mississippi College offers a Bachelor of Science in Sports Management that combines classes from its liberal arts, business and kinesiology departments. The university core, which all students must complete, includes 49 credits of basic and advanced courses in subjects like life science, math, social science and English. You'll take 31 credits to complete the kinesiology core, which includes courses like first aid, comprehensive health, principles of nutrition, anatomy and psychology of sport. The program includes an additional 31 credits of sports management classes. You can then take electives to meet the 130 credits needed for graduation.
Some of the sports management courses available from Mississippi College include economic principles, management of sports programs, business finance and marketing principles. The college expects all students to do a kinesiology internship worth three credits too, and many students do their internships in their final year. Mississippi College is one of just a few schools to emphasize the importance of kinesiology. Those courses teach you more about human anatomy and how the body works, which can help you prevent injuries and train athletes.
The college is part of the Gulf South Conference and has dozens of athletic teams that are open to both males and females. Track and field, cross country, equestrian, table tennis and golf are some of the teams that you can join or work with while studying sports management at Mississippi College.
Related Articles: