This program appears in our ranking of Top 30 Bachelor's in Sport Management Degree Programs.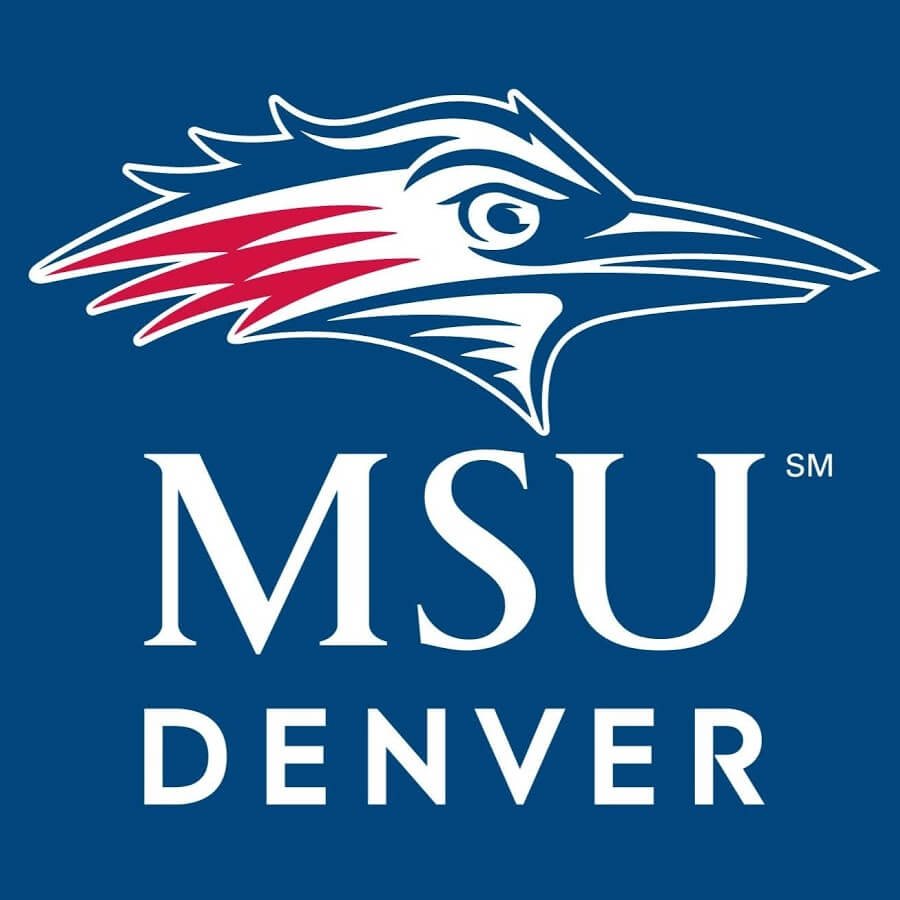 The Commission on Sport Management Accreditation (COSMA) granted accreditation to the Metropolitan State University of Denver's program in sport management. This makes it one of the only schools in Colorado with this type of accreditation. That accreditation lets students know that they will develop strong communications skills and other skills that help them find jobs in the sport management field.
To complete the sports management program, students will take 60 credits of sport management courses and 60 credits of other university requirements, including electives and a few general education classes. Introduction to Sport Management is a beginning course that all majors take. They will also take related classes such as Introduction to Sport Management, Sport Venue Management, Sport Event Management, Sport Promotion, and Professional and Career Development in Sport Management. The university also requires that students take a course on legal and ethical issues that teaches them what they and their organizations or employers are responsible for in regards to athletes.
Each sport management major must also do a field experience or an internship. Though students can work for professional teams such as the Denver Broncos or the Colorado Rockies, they can also work in facilities on campus, on other campuses, and in recreational fields. Students often take field trips in their classes to watch teams compete on the local or national level and to see what happens behind the scenes. The Sport Management Club offers some fun opportunities for majors, too. They take trips together and attend networking events that bring alumni back to the campus and introduce students to professionals working in the sport management field.
About Metropolitan State University of Denver
The Metropolitan State University of Denver is one of the largest university campuses in Denver, in terms of both enrollment and overall campus size. Often called Metro State, it also uses the name MSU Denver. The campus actually sits on top of the remains of a former town. Established in 1858, this town was actually older than Denver itself. Some of the former buildings and historic spots in that town are now major parts of the Metro State campus. Established in 1965, Metro State opened as an opportunity school, which was one that offered classes for any type of student seeking access to higher education.
Though the university served as the Metropolitan State College of Denver for many years, it attempted to change its name to Denver State University in recent years. Opposition arose when the University of Denver protested, which led to it adopting the Metropolitan State University of Denver name instead. To distinguish between the other local university, it often calls itself MSU Denver. The university now has two smaller campuses called MSU Denver North and MSU Denver South in other areas of the city. With an enrollment of more than 24,000 students, the university now ranks as one of the largest in Colorado, as well as in Denver.
Metropolitan State University of Denver Accreditation Details
In addition to the accreditation that it has for its sport management program, other Metro State programs have accreditation as well. Those programs include nursing, theater, art, design, education and psychology. Metro State students will appreciate knowing that it has regional accreditation from the North Central Association of Colleges and Schools (NCACS), too. Not only can students take classes at another school and transfer credits into Metro State because of this accreditation, but they can also transfer credits they earned in Denver to another college. Regional accreditation also allows any student who needs financial help to use the FAFSA when applying for an aid package.
Metropolitan State University of Denver Application Requirements
Though Metro State is a public university, it has a lower acceptance rate than some might expect. Only 65% of the students who apply every year will receive an acceptance letter. The university offers first-time students the choice of three different applications. It designed one for students who are 19 and younger, one for those who are 20 or older and one for students who have their GED certificates. Incoming freshmen must apply with one of these applications and submit their high school transcripts. The university will accept electronic or digital transcripts in addition to those sent through the mail. Students mailing in their transcripts must have their schools send them in sealed envelopes.
Metro State also asks for official standardized test scores. It bases its admissions decisions on the grades and types of classes students took as well as their test scores. The average student accepted into the freshmen class has a GPA of at least 2.61 and an ACT score of 18 or an SAT score of 1010. Students should also take the classes listed by the Colorado Department of Education as part of a college prep curriculum. This includes two years of electives, one year of a foreign language, three years of social science and natural science classes and three years of both English and math classes, including Algebra I and II and Geometry.
Metropolitan State University of Denver Tuition and Financial Aid
Metro State is one of the most affordable colleges in Colorado. Colorado residents receive money from the College Opportunity Fund, which reduces their tuition to just $3,833 per semester. They can take a full 18 credits for this same amount, though they will pay more to take any extra credits or courses. Full-time students must take at least 12 credits to qualify for this rate. Part-time students who take fewer classes pay a smaller rate. Nonresidents pay $10,424 per semester for the same number of credits. The university encourages students to take more credits each semester to graduate faster.
Incoming students must also pay for their own room and board, and all students are responsible for transportation costs, textbooks and other miscellaneous expenses. Those who use the FAFSA will find out from the university within around a month of how much aid they will get and the type of aid given to them. Metro State offers scholarships, too. One of those awards students $500 a semester and allows them to renew it for up to four years. The Metropolitan State University of Denver offers tips online for students applying for scholarships, including recommending that they organize their materials and apply early.
Learn more about the Metropolitan State University of Denver at the sport management program website.
Related Articles: