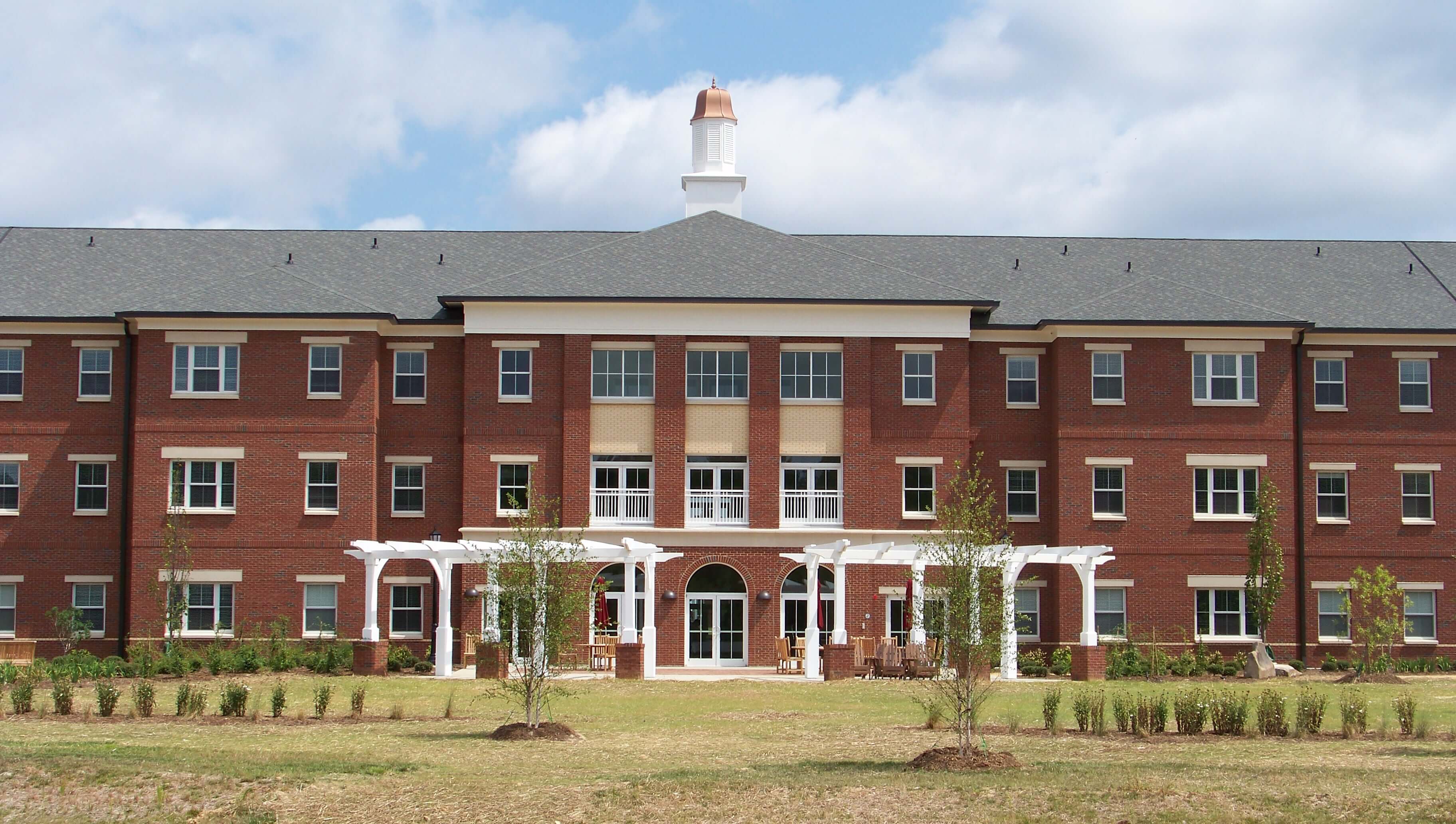 Meredith College is a private institution of higher learning residing in Raleigh, North Carolina. It provides undergraduate education to women and graduate programs to both men and women. It is the largest undergraduate college for women in the southeastern part of the country.
With its strong liberal arts background, Meredith College is committed to professional preparation. It provides education and inspiration to students and encourages them to live with integrity and provide leadership to society as a whole. It strives to gain national respect as a vibrant academic environment where students are able to improve their strengths, widen their perspectives, and prepare for lives of influence and merit. The college is committed to core values influenced from its mission and heritage and the values are embedded in all programs and services. The values include integrity, intellectual freedom, academic excellence, responsible global citizenship, personal development, religious diversity, and relevance.
Meredith College was founded in 1891 as Baptist Female University. It was chartered by First Baptist Church. Classes officially began in 1899 with over 200 female students. The university changed its name to Baptist University for Women in 1904. In 1909, the university became Meredith College to honor Thomas Meredith, who was the founder of Biblical Recorder. In 1921, the college gained accreditation from the Southern Association of Colleges and Schools. The college continued to grow and expand, consistently opening new buildings and adding new programs. In 1983, Meredith College began offering master's degrees in business, education, and music. The first male graduates earned their MBAs in 2002. In 2010, the School of Business gained accreditation by the Association to Advance Collegiate Schools of Business, making Meredith College one of the two female colleges in the world to earn this accreditation.
Today, Meredith College is home to about 2,000 undergraduate female students and 300 male and female students in graduate programs.
Meredith College Accreditation Details
The Commission on Colleges of the Southern Association of Colleges and Schools accredits Meredith College to grant bachelor's and master's degrees.
Meredith College Application Requirements
Undergraduate
• Complete the Application for Admissions or Common Application
• Submit official high school transcript
• Submit official transcripts from all previously attended colleges and universities
• Submit official SAT or ACT scores
• Pay non-refundable $40 application fee
• Submit recommendation from teacher or school official that can confirm of academic ability
• Submit a 500-word maximum personal essay
Graduate
• Complete and submit the application for specific program
• Complete the Graduate Admissions Application
• Submit official transcripts from all previously attended colleges and universities
• Submit official graduate level testing scores, such as the GRE and GMAT
• Submit additional requirements specified by specific programs
• Pay the $40 nonrefundable application fee
Tuition and Financial Aid
Tuition
Undergraduate
• Full-time tuition (12-18 credit hours): $17,958 per semester or $35,816 per year
• Part-time tuition: $889 per credit hour
Graduate
Graduate tuition and fees depends on specific program
• MBA program: $940 per credit hour
• Master of Education: $565 per credit hour
• Master of Science in Nutrition: $590 per credit hour
• Dietetic internship-Meredith Campus: $5,750 per semester or $11,500 per year, off-campus ISPP $8,350 per semester or $16,700 per year, Wake Med Site Preceptor Pathway Cohort: $7,400 per semester or $14,800 per year
• Paralegal Program: $915 per course or $3,255 specialty
• Pre-health program: $9,852 per semester or $19,704 per year
Financial Aid
Meredith College offers an array of financial assistance options to help students pay for their college tuition and fees. Available options include scholarships, grants, loans, work-study, and Veterans benefits.
Scholarships
• Presidential Scholarship
• Meredith Legacy
• Academic Merit Scholarships
• Academic Incentive Scholarship
• Service Scholarship
• Paschal Scholars Program
• Art Scholarships
• Interior Design Scholarships
• Music Scholarships
• Theatre Scholarships
• Creative Writing Scholarships
• Thomas Meredith Baptist Heritage Scholarships
• Shearon Harris Scholarships
• Martin Marietta Scholarship
Grants
• Federal Pell Grant
• Federal Supplemental Educational Opportunity Grant (FSEOG)
• Teacher Education Assistance for College and Higher Education (TEACH)
• Teacher Appreciation Grant
• North Carolina Need Based Scholarship
• Meredith College Grants
• Forgivable Education Loans for Service
• Golden Lead Scholars
Loans
• Federal Direct Subsidized Loan
• Federal Direct Unsubsidized Loan
• Federal Direct PLUS Loan
• Federal Direct Graduate PLUS Loan
• Federal Perkins Loan
Work-Study
Eligible students are able to receive Federal Work-Study funding to help pay for educational expenses. Students work on or off campus for designated pay intended to go toward tuition and related costs. Pay varies greatly on employer, qualifications, position, and duties.
Veterans Benefits
Veterans and active duty service members may be eligible for a variety of educational assistance at Meredith College. Students must submit the VA Interest Form to determine eligibility.
Student Experience
For students seeking a career in health, exercise science, or physical education, Meredith Colleges offers an array of programs, such as the Bachelor of Science in Exercise and Sports Science with a concentration in Health and Physical Education or Health and Wellness. In the program, students learn about anatomy, biomechanics, physiology, motor learning, and health behaviors and how they are involved in the development of valuable movement abilities, exercise, and sports performance. The requirements include the completion of 36 hours of core courses and 18-25 hours of concentration courses. The programs feature a hands-on approach to enable students to gain effective skills that will lead to success in future careers. Meredith College places equal emphasis on involvement outside the classroom with rigorous study. The program is committed to success and 100 percent of graduates from exercise and sports science with health and physical education licensure have gained employment in teaching or acceptance into a graduate assistantship program within the first year after the program.
Meredith College is near downtown Raleigh and the Research Triangle Park, providing students with various internship opportunities from organizations such as Triangle Volleyball Club, Rex Wellness Centers, Triangle Orthopedics, and WakeMed. Local sports teams include the Carolina Hurricanes professional hockey team, Carolina Mudcats minor baseball team, and Raleigh Flyers soccer team. Meredith College is also classified as NCAA Division III sports, including basketball, cross country, lacrosse, soccer, softball, tennis, and track and field. Students also have access to exercise and sports science student organizations, such as the Sports Science Association and Kappa Omicorn Nu. Professors at Meredith College are committed to the success of students and they offer regular office hours and multiple communication opportunities for students.
Related Resource: What Does A Sports Nutritionist Do?