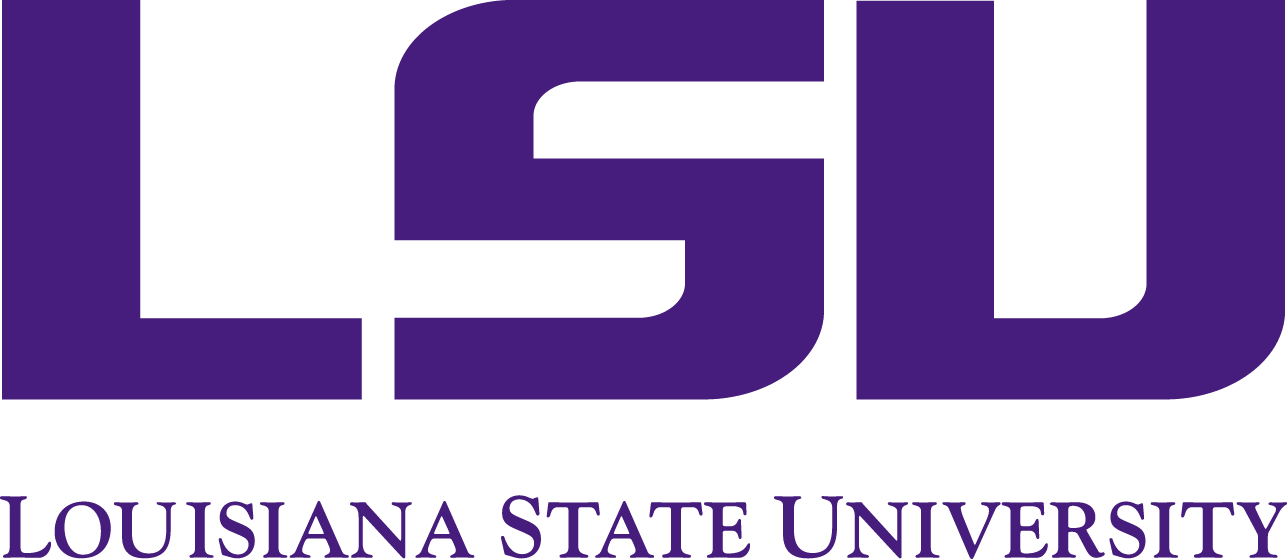 The College of Human Sciences & Education at Louisiana State University has three sport management degrees chaired by Dr. Dee Jacobsen with an average 22:1 student-faculty ratio. First, the 120-credit B.S. in Sport Administration introduces undergrads to the ever-changing $60.5 billion industry with concentrations for Sport Commerce or Sport Leadership. Post-grads can finish the 36-credit, non-thesis M.S. in Kinesiology with a Sport Management Specialization completely online in 12 months with courses like organizational behavior. The 77-credit Sport Management Ph.D. Specialization is the most advanced option at Long Fieldhouse for athletic research and faculty careers. Louisiana State is ideally located to add internships with the New Orleans Saints, Shreveport Rafters FC, Alexandria Aces, Baton Rouge Capitals, and more.
On campus, LSU Tigers benefit from access to state-of-the-art facilities like the Maravich Center, Alex Box Stadium, Bernie Moore Stadium, and Natatorium. Sport management majors work with the NCAA Division I athletic department, which has 21 varsity teams in the Southeastern Conference. Boasting 47 national championships, Louisiana State has the sixth winningest program that most recently won the 2015 men's golf title. Besides cheering along with Bengal Brass, students can attend annual events, such as Umoja, Rainbow Rush, and Homecoming Week. Campus life is bustling with 350+ student organizations, including Australian Rules Football Club, Men's Soccer Club, Sport Administration Association, Jump Rope Club, Triathlon Team, Tiger Archery, and Capoeira Baton Rouge. The Cook Hotel has also hosted the Applied Sport Management Association (ASMA) Annual Conference.
Related Resource: Top 24 Best Sports Management Degree Programs
About Louisiana State University
Louisiana State University was opened before the Civil War in January 1860 as an all-male Pineville military school led by General William Tecumseh Sherman. Closed during the Red River Valley invasion, it was reopened in 1874 with land-grant status after the Morrill Act. Now endowed for $845 million, Louisiana State excels as a flagship public, research-intensive ORAU member with a renowned Biomechanics and Neuromuscular Control Lab. Across 14 schools, LSU educates 25,446 undergrads and 5,417 post-grads in diverse disciplines, including sport management. Louisiana State University occupies a 4,925-acre, Italian Renaissance-style campus designed by Andrea Palladio in Baton Rouge along the Mississippi River. Linked to 156,997 LinkedIn alumni, LSU has produced winning sports figures like Shaquille O'Neal, Billy Cannon, Seimone Augustus, and Kevin Faulk.
Granted the 2004 Frank Christ Outstanding Learning Center Award, LSU is ranked the 133th best national university, 63rd top public school, and 140th best value by the U.S. News & World Report. On Niche, Louisiana State University is America's 26th best college for athletes, 63rd best big college, and 123rd top business school. Forbes crowned LSU the 107th best research influencer and 218th best university overall. WalletHub applauded Louisiana State for the 66th most affordability. In Washington Monthly, LSU landed 76th for financial aid, 112nd for service participation, and 139th for faculty strengths. PayScale recognized Louisiana State University for the 231st best salary potential averaging $98,800. Times Higher Education even included LSU within the globe's top 500 institutions.
Louisiana State University Accreditation Details
In 2015, Louisiana State University had its Level VI regional accreditation reaffirmed by the Southern Association of Colleges and Schools Commission on Colleges (SACSCOC) under president F. King Alexander. Lacking public sanctions, this 10-year approval is honored by the Council on Higher Education Accreditation (CHEA) to cover all 235 academic majors. In particular, the School of Kinesiology has joined 53 schools maintaining programmatic recognition from the Commission on Sport Management Accreditation (COSMA). Louisiana State also meets Association to Advance Collegiate Schools of Business (AACSB) and Commission on Accreditation of Athletic Training and Education (CAATE) standards.
Louisiana State University Application Requirements
Aspiring sport managers looking to hit a homerun at Louisiana State University must pass the "more selective" admission process that had Fall 2016 acceptance of 76 percent. The Sport Administration B.S. only considers sophomores who've tackled 24+ credits, including English composition and analytical reasoning, with a 2.2 GPA. Admitted LSU undergrads have a competitive mean 3.43 GPA, 1147 SAT score, and 26 ACT score though. The Graduate School restricts master's enrollment to students with four-year baccalaureates and minimum 3.0 GPAs in the last 64 credits. Unsurprisingly, the Sport Management Ph.D. Specialization has the strictest standards for a minimum 3.5 GPA and GMAT score of 600. Foreign athletes must exhibit language ability by scoring at least 6.5 on the IELTS or passing English 1002.
At Louisiana State University, the undergraduate admission deadlines are December 1st for Spring and April 15th for Fall or Summer. Graduate programs like the M.S. in Kinesiology with a Sport Management Specialization admit until May 15th for Fall and November 1st for Spring. Potential Tiger cubs submit the LSU Online Application or Common Application and send an extra documents to 1146 Pleasant Hall in Baton Rouge, LA 70803. Don't fumble your admission chances without the following:
Non-refundable $50 application fee
Academic records from each school
Official standardized tests (SAT, ACT, GRE, GMAT)
Three professional recommendation letters
Current résumé or curriculum vitae
Typed letter of intent and research statement
Louisiana State University Tuition and Financial Aid
Pursuing the B.S. in Sport Administration costs Louisiana residents $11,318 and non-residents $27,994 per year full-time. Living on the Baton Rouge campus adds $4,800 for two-student housing and $3,952 for meal plans annually. Total annual cost of undergrad attendance is $20,070 in-state and $36,746 out-of-state. Graduate programs like the Sport Management Ph.D. cost slightly more full-time at $11,953 for Louisianans and $28,868 for out-of-state students yearly. The Online M.S. in Kinesiology Sport Management track follows a different pay structure for $639 per credit or $1,917 per course.
According to the NCES, 73 percent of full-time LSU Tigers bleeding purple and gold will share $189.7 million in annual financial aid for $9,924 apiece on average. Sport management majors could claim institutional funds, such as the Tiger Excellence Scholars Award, Stamps Scholarship, President's Alumni Scholars Award, Athletic Scholarship, and Skip Bertman Leadership Scholarship. Filing the FAFSA by code 002010 may open the Federal Pell Grant, FSEOG Grant, or Iraq and Afghanistan Service Grant. Students carefully borrow Direct Subsidized, Direct Unsubsidized, and Graduate PLUS loans. Bayou State natives could glean the Louisiana Go Grant and TOPS Grant. Participating in Federal Work-Study jobs would award up to $2,400 per year at 20 partnering agencies. Louisiana State University also has the Pelican Promise Program for families with income less than 150 percent of the poverty level.
Learn more about Louisiana State University on the Sport Administration Program website.
Related Resource: What Can I Do with a Golf Course Management Degree?