This program appears in our ranking of Top 13 Best Sports Management Master's Degree Programs.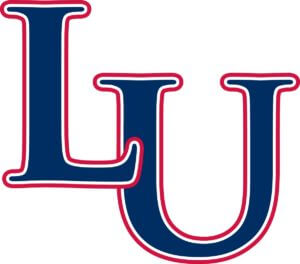 Liberty University offers a unique student experience as the largest Christian university in the world. One program offered at Liberty, the Master of Science in Sport Management, is designed for students who want a career in sports management but who are rooted in a Biblical worldview. The program offers many internships and work options so that students gain a hands-on experience of sport management. Faculty and staff are leaders in the industry as well so that even classroom study includes real-world information. The program is accredited by the Commission on Sport Management Education.
Students may concentrate their studies in Outdoor Adventure Sport, Sport Administration or Tourism. Courses required may include Social Issues in Sport Management, Ethics in Sport, Foundations of Sport Ministry, Legal Issues in Sport or Economics and Financial Management of Sport. The program is also offered in an online format.
Many students enrolled in the program take advantage of student organizations related to sports as well. These organizations provide students with a network in the sporting industry that last throughout their lifetime. Because many people interested in sport management are focused on healthy lifestyles themselves, there are both club and intramural sports available. Some of the intramural sports available include coed beach volleyball, disc golf, racquetball and billiards. The college offers both men's and women's club sports ranging from archery to basketball to swimming.
About Liberty University
Liberty University began when Reverend Jerry Falwell, Sr., asked the congregation he led at Thomas Road Baptist Church to establish a Christian college. His dream was for a college that would create graduates who would impact the world for God. The congregation accepted his challenge and Lynchburg Baptist College opened in 1971. Through their studies, students not only gained an understanding of their chosen field, but also ethical and moral obligations to their community.
There were 154 students enrolled the first year, paying $200 in annual tuition. The church purchased Liberty Mountain for $1.2 million that same year and the team name "Flames" established to represent "Knowledge Aflame." In 1976, the school was renamed Liberty Baptist College in honor of the mountain where it was built. In 1985, the school became Liberty University and distance learning courses were added. By 1988, Liberty was the largest private university in Virginia with 11,000 students.
Dr. Falwell passed away in 2007 and the "LU" monogram was installed on the mountain. In 2010, the university reached Dr. Falwell's goal of 50,000 enrolled students and by 2011 had become the country's eighth largest four-year university, a number that doubled to 100,000 by 2013. Today, enrollment is more than 110,000 and the school has been designated as the largest Christian university in the world.
Liberty University has a strict code of conduct for students. Students are not permitted to drink alcohol or use controlled substances on or off campus. Students agree to random drug testing in order to remain enrolled at the university. Facial jewelry is prohibited and there is a dress code for classrooms.
Liberty University offers students the ability to earn their degree in an atmosphere that is based in Christian belief. Many of the programs are offered in an online format that allow adult learners to achieve their higher education goals. Liberty University provides flexible formats so that those who have work, family or social obligations can advance in a current career or move into a new career.
Liberty University Accreditation Details
Liberty University is accredited by the Southern Association of Colleges and Schools Commission on Colleges. Accreditation ensures students, parents and employers that the school meets strict standards regarding programs, faculty, administration, services, student support and a willingness to improve areas as identified. In addition, specific programs are accredited by the following agencies or organizations:
Accreditation Board for Engineering and Technology
Accreditation Council for Business Schools and Programs
Accreditation of Allied Health Education Programs
American Bar Association
American Osteopathic Association Commission on Osteopathic College Accreditation
Association of Christian Schools International
Commission on Accreditation of Athletic Training
Commission on Collegiate Nursing Education
Commission on Sport Management Education
Council for Accreditation of Counseling and Related Educational Programs
National Association of Schools of Music
National Council for Accreditation of Teacher Education
Liberty University Application Requirements
Students who have not earned college credit after high school graduation are admitted as freshmen. Students must complete an application online and submit an admissions essay. The essay must be 200-400 words that explains how the student's personal faiths and beliefs will allow them to contribute to Liberty's mission to develop Christ-centered leaders. The heading of the essay must contain the student's full name, address and date of birth. Students must provide official high school transcripts and official SAT or ACT scores.
Students who wish to transfer into Liberty from other universities must be in good standing with a GPA of 2.0 or higher. Students must provide transcripts from all colleges and universities attended. Students who are under the age of 22 and transferring without an associate's degree must also submit official high school transcripts as well as SAT or ACT scores. Transfer students must submit the application essay.
Resident graduate admission requirements vary depending on the program the student wishes to enter. Students are required to contact an admissions counselor before applying.
Liberty University Tuition and Financial Aid
Full-time resident undergraduate tuition is $22,880 per year while graduate tuition on-campus per credit hour is:
Doctor of Nursing Practice – $595
Master's Programs – $510
Master of Biomedical Sciences – $605
Rawling's School of Divinity – $395
The following graduate programs have annual tuition rates of:
College of Medicine – $46,000
School of Law – $32,994
Online tuition per credit hour is as follows:
Undergraduate – $455
Master of Arts, Master of Business Administration and Master of Education – $615
Master of Science in Biomedical Sciences – $605
Rawlings School of Divinity Master's Programs – $395
Education Specialist and Doctorate Programs – $650
Doctor of Nursing Practice – $650
Liberty offers military members online tuition rates of $275 per credit hour for the School of Divinity as well as graduate and doctorate programs.
Financial aid is available in the form of scholarships, grants and loans. New residential students are also able to receive Book Dollars during their first semester to offset the cost of books. Some students may also be eligible for book vouchers depending on the type of aid they qualify to receive. Students must complete the Free Application for Federal Student Aid (FAFSA) in order to qualify for assistance.
Learn more about Liberty University at the Sport Management program website.
Related Articles: