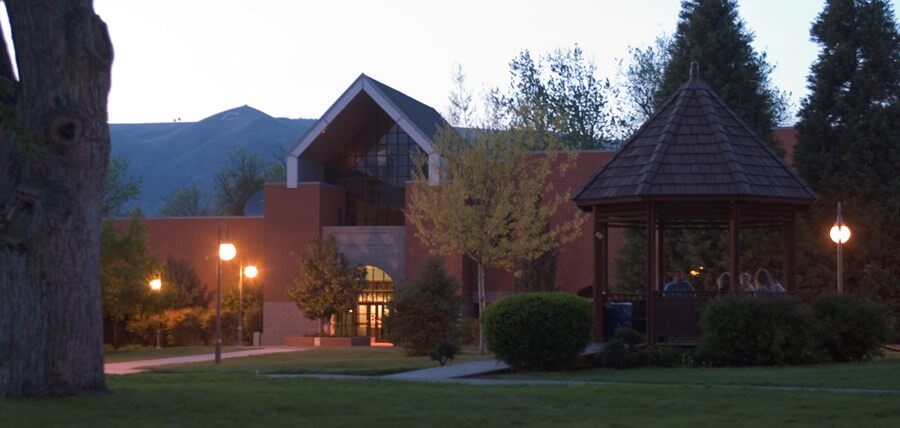 Located at the confluence of the Snake and Clearwater Rivers, on the Washington State-Idaho border, Lewis-Clark State College offers a unique educational experience to students. The campus is urban, in a metropolitan setting with a population of nearly 50,000, but the area has an abundance of wilderness. The school is a dichotomy, too; people describe it as a public institution that feels like a private school. Lewis-Clark was founded in 1893 as the Lewiston State Normal School. The undergraduate school has an approximate enrollment of 3,500. Nearly 70 percent of classes have fewer than 20 students and the student-to-faculty ratio is 15:1. The U.S. News and World Reports college ranking places it as #26 of Regional Colleges. The school awards more than 90 degrees.
Lewis-Clark State College Accreditation Details
The college is accredited by the North Central Association of the Higher Learning Commission of Colleges and Schools.
Other programs with special accreditation are:  The Nursing program is accredited by ACEN; the Occupational Therapy program is accredited by ACOTE. Other programs are accredited by the ADA; NLNAC; the National Alliance of Concurrent Enrollment and the National Automotive Technicians Educational Foundation
Lewis-Clark State College Application Requirements
Freshmen applying for the first time should access the Common Application form online. It can be completed and submitted online or printed out as a PDF form. There is no application fee. Freshmen should have their high schools send their final official transcripts to the school. In addition, students should have testing agencies send the official scores for ACT, SAT or COMPASS testing. An alternative, for freshmen with a high academic record, is to send an academic portfolio in lieu of the test scores. Students transferring to the school from other colleges should ask the schools to send official transcripts of all coursework, including dual -credit, work, to Lewis-Clark State College. Military transfer students should have transcripts sent of all college courses they have taken.
Tuition and Financial Aid
Tuition for in-state students at the school is $6,000 per year. Room and board costs $6,570 and the school estimates books and fees at $1,632. Non-resident tuition is $17,000 per year, with the other costs the same as residents and so the total cost for residents is $$14,102. Non-resident total cost is $24,620 per year. Through an agreement, non-resident students from Asotin County pay tuition of $9,380. Part-time students pay $307 per credit hour whether they are residents or not.
Although Lewis-Clark State College is one of the most affordable colleges in the area, paying for an education can still be difficult. The first step in obtaining financial aid is completing the FAFSA. The Free Application for Federal Student Aid gives students access to federal grants, loans and work-study opportunities. Applicants give the government information about their finances, and those of their immediate families. The program determines what a student can afford to contribute toward his education, and then subtracts that amount from the actual accost of attending a school. The result us the student's financial need. Then the program awards them funding as grants, loans or as the chance to participate in work-study opportunities that are administered by the school.
At Lewis-Clark there are also several scholarships offered through the institution. These are based on academic prowess, financial need or both. Funds are available to first-year freshmen, for certain majors, to minority groups and to non-traditional students. Students apply for all scholarships through a common application upon which there is a check list of available funding. Scholarships are awarded through private sources as well, for athletics and academic programs such as teaching. The school also has a "21" Endowment that is awarded to assist people who were awarded scholarships finish their educations after the scholarships elapse. Lewis-Clark has a tuition waiver for non-resident students as well. An online search will reveal other funding opportunities for students through corporations and associations. If students have exhausted their scholarship and grant options, they might consider taking out student loans. These are low-interest loans that allow deferred repayment until the student has graduated.
Student Experience
Students at Lewis-Clark State College are in the unique position of being in an urban environment with the social and economic benefits that entails, while also having the option to participate in varied outdoor recreation. The school has numerous clubs and organizations, and an active sports program. The Lewis-Clark mascot is the Warrior. Men's sports include baseball, basketball, cross country, golf, tennis and track and field. There is no women's baseball at Lewis-Clark, but there is a volleyball team. Students also volunteer in many community-assistance programs. The student-to-faculty ratio is 15:1 but, using the "full-time equivalency" calculations, the ratio is higher than many schools this size. Still, because classes are small, there is ample opportunity to get "face-time" with teachers.
One of the degree options at the school is representative of national interest in the sports administration field. Students can earn either a Bachelor of Arts or a Bachelor of Science in Sports Administration. This degree program puts together the fields of business, health and kinesiology as they relate to sports and sports administration. The program has 120 credit hours. Students follow a required general education path called "Ways of Knowing," and select courses to satisfy the liberal arts requisite. These include "Ways of Knowing" in Math, Humanities and the Arts, Sciences, Social and Behavioral Sciences, plus courses treat stress diversity. There are also required courses in oral and written communication and a requisite of 16 credit hours in a foreign language. The general education segment contains 38 credit hours. There are 13 credit hours in electives, 33 in kinesiology and 30 in business followed by a six-credit-hour final project. The curriculum stresses planning and development of athletic programs, marketing and recruitment, event planning and management and financial management in addition to other skills and knowledge bases. Students in both the BA and BS programs are required to take an "Integrative Seminar in Ethics and Values." Because this major is jointly housed in the Business Department and the Education and Kinesiology and Education Department, students are required to have advisors from both disciplines.
This school offers much that students find at larger institutions, while maintaining a small-school atmosphere. Lewis-Clark State College is recognized as one of the best colleges in the nation.
Related Resource: What Can I Do with a Golf Course Management Degree?