This program appears in our ranking of Top 30 Bachelor's in Sport Management Degree Programs.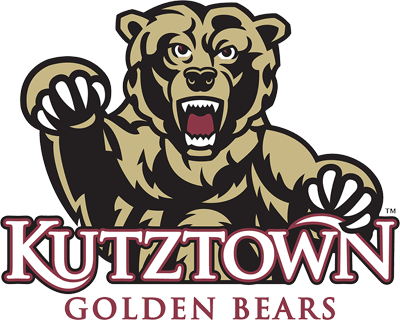 Since 2013, the College of Business has awarded a Bachelor of Science in Sport Management in Old Main for Kutztown University undergrads seeking operational leadership jobs in the $450 global industry. Chaired by Prof. Elizabeth Rogol, a John P. Schellenberg Award recipient, the 120-credit program equips students to coordinate team and event operations. Two specializations for Coaching & Athletic Administration or Fitness Administration are offered. Berks County courses, including Physical Activity, Injury Prevention, Sport Consumerism, and Accounting Survey, have an 18:1 learner-faculty ratio for personalized support. High-achieving students with minimum 3.7 GPAs are recruited into the Kutztown Sports Business Institute's Research Honors Program. Some also continue in the 30-credit Hybrid MBA for advanced courses like Business Law and Strategic Planning partially on D2L Brightspace.
Positioned 20 miles outside Forbes' 151st best business city, Kutztown University connects B.S. in Sport Management majors to diverse organizations for 6-12 internship credits. Possible locations include the Philadelphia Eagles, Reading Fightins, Lehigh Valley Iron Pigs, Allentown Municipal Golf Course, Parkettes National Gymnastics Center, Pittsburgh Penguins, Pocono Raceway, and Bucks County Sharks. On campus, undergrads work with 19 NCAA Division II teams in the Pennsylvania State Athletic Conference. This offers access to the renovated Andre Reed Stadium, Keystone Hall, and Keystone Arena. Kutztown provides 265 student organizations, such as the Sport Club Council, Quidditch Club, Marching Unit, Leisure Management Club, and Global Brigades, for involvement. Trainees might also attend the Field Hockey Clinic, take the Denmark Semester, enjoy FanFest, minor in New Media, engage in the Ujima Conference, enter the R.E.A.L. Leadership Academy, explore Crystal Cave, and become Annie's Angels.
About Kutztown University
Kutztown University was chartered by the Pennsylvania Legislature, on September 15, 1866, as the Keystone State Normal School to replenish the region's educators after the Civil War. In 1928, its name became Kutztown State Teachers College to advance training to the bachelor's level. By 1960, the "Teachers" part was dropped to signify an increasing number of non-education degrees. The PASSHE system of 14 public schools officially welcomed Kutztown in 1983 for university status. From 1938 to present, Kutztown University received 264 All-America Honors and 44 Conference titles. Budgeting $121 million yearly, Kutztown now serves 8,329 Golden Bears, like B.S. in Sport Management majors, from 40 nations with 74 percent retention. Kutztown University has graduated 67,121 alumni, including athletes John Mobley, Ryan Vogelsong, and Bruce Harper, at its 289-acre rural Reading Metro campus.
The U.S. News & World Report ranked Kutztown the 137th best Northern college and 44th top regional public university with the 141st best online education nationally. On Niche, Kutztown boasts America's 311th best party scene, 382nd best professors, 409th top athletics program, and 591st best dorms. Money magazine placed Kutztown University 623rd among its best buys. College Factual honored Kutztown for the 152nd most popular fitness studies programs. The Princeton Review included Kutztown in the 225 "Best Northeastern" Colleges. Granted the 2006 PSAC Dixon Trophy, Kutztown University landed 162nd in The Economist for the country's most value. Washington Monthly picked Kutztown for the 201st highest graduation rate and 184th most volunteerism. The Social Mobility Index crowned Kutztown the 135th best with a $78,000 salary average.
Kutztown University Accreditation Details
On June 21, 2018, Kutztown University completed a self-study evaluation that caused the Middle States Commission on Higher Education (MSCHE) to place its Level V accreditation on warning under its 12th president, Dr. Kenneth Hawkinson, a Fulbright Scholar. Based 71 miles southeast via Interstate 476 in Philadelphia, this elite six-state East Coast accreditor is authorized by the U.S. Secretary of Education to evaluate the effectiveness of Kutztown's 55 baccalaureate, 23 master's, and two doctoral majors. Specifically, the College of Business is accredited by the Association to Advance Collegiate Schools of Business (AACSB) and Commission on Sport Management Accreditation (COSMA).
Kutztown University Application Requirements
Admission to Kutztown University is labeled "moderately difficult" by Peterson's since only 6,117 of the 7,688 Fall 2017 applications were triumphant for 80 percent acceptance. First-year Golden Bears charging into the B.S. in Sport Management must verify a high school diploma or GED equivalent exam marks above 2500 combined. Four years of Language Arts, three years of Math, and three years of Science are strongly encouraged. The Class of 2021 had an average 3.16 GPA and class rank in the top 55th percentile. Freshmen present median scores of 21 on the ACT and 1063 on the SAT. On the Phi Theta Kappa Transfer Honor Roll, Kutztown welcomes current undergrads who've finished 12-90 credits at other colleges. Dual admission agreements exist with Lehigh Carbon, Northampton, Reading Area, and Montgomery County Community Colleges. Bachelor of Science courses must be graded "C-" or better for a minimum 2.0 GPA to count.
Kutztown University reviews applicants on a rolling, first-come basis until three weeks before the August and January semester starts. Anytime, interested B.S. in Sport Management majors create online accounts to easily submit the PASSHE Application. Official documents are delivered to P.O. Box 730 at 15187 Kutztown Road in Kutztown, PA 19530. The checklist for scoring College of Business spots typically only includes the latest academic transcript, SAT/ACT scores, Advanced Placement credits, and $35 non-refundable fee or NACAC waiver. Please contact (610) 683-4370 or SptMgmt@kutztown.edu for program-specific procedures.
Tuition and Financial Aid
For 2018-19, Kutztown University is billing full-time B.S. in Sport Management students $3,858 per term. Non-residents pay $9,645 each semester of 12+ credits. Qualifying out-of-state freshmen might receive the Tuition Reduction to $5,787 though. Mandatory fees total $1,542. Summer session courses are priced at $312 to $780 per credit. Living at the Maxatawny Township campus' dorms like Dixon Hall adds $2,860 to $4,700 for housing. The Platinum Dining Plan for McFarland Union costs $1,925 by semester. Annual bachelor's enrollment equals around $27,031 for Pennsylvanians and $31,019 for non-residents.
According to the NCES College Navigator, the Financial Aid Office gifts $26.97 million yearly for 60 percent of full-time Golden Bears to claw into assistance packages averaging $5,843. Business funds include the Sport Management Scholarship, Floyd Rowe Scholarship, Andrew Koch Scholarship, Mark Piscitelli Scholarship, Difenderfer Family Scholarship, Enlightened Leaders Scholarship, Cindy Ernst Scholarship, Curt Grim Scholarship, and Brenda Zellner Scholarship. FAFSA applications coded 003322 should arrive by the January 31st priority date for Federal Pell or SEOG Grant awards. Overall maximums of $31,000 are stipulated for Federal Stafford Loan borrowing. Federal Work-Study jobs average 15 hours weekly for at least $7.25/hour. Pennsylvania residents can apply for the Pennsylvania State Grant, Chafee Education Grant, Postsecondary Education Gratuity Program, and more. Kutztown University also partners with the National Endowment for Financial Education for its Cash Course.
Learn more about Kutztown University at the Sport Management & Leadership Studies Department website.
Related Resource: What Can I Do with a Golf Course Management Degree?