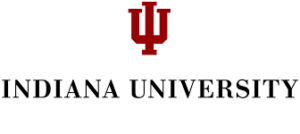 Sports Management Degrees Offered at Indiana University
Indiana University appears in our ranking of the 10 Best Online Masters in Parks and Recreation Management.
Sport Marketing and Management degrees – also called Athletic Administration/Sport Management degrees – are multidisciplinary degrees that bring together the fields of sports communication, psychology, law, finance, marketing, and management. People who build careers in this fieldwork in fan development, sportswear marketing, sponsorship, advertising, and other related areas.
Indiana University offers a comprehensive Sport Marketing and Management program at the bachelor's and master's levels. It's also possible for IU students to earn a minor in the subject. Students who undertake this course of study get thoroughly immersed in this subject. IU's degree program is unique in that it comes out of the university's Kinesiology Department, allowing students to get a grasp on not only the physical component of sport but also the business side of it.
Through internship opportunities with organizations, like the Pacers, the Lucas Oil Stadium, the Colts and at the Indianapolis Motor Speedway, home of the Indy 500, students have an opportunity to apply what they've learned in a real-world context. Coursework in the program includes Issues in Sport Communication, Sport Marketing, Sales Management in Sport, Introduction to Sport Psychology, Interpersonal Communication, Personal Finance, and Recreational Sports Programming.
About Indiana University
Indiana University has been called one of the nation's "Public Ivy League" schools, a nickname that speaks to the quality of education the university offers its students. The US News and World Report ranks it 48th in the Best Colleges for Veterans category and 79th in the National Universities category. It has been a fixture on the Indiana landscape since 1820 and is still going strong today.
The Bloomington campus of IU boasts almost 50,000 students. It's a place where research and excellence abounds across the disciplines. Its Maurer School of Law ranks 34th, its Kelley School of Business 21st. Other popular majors marketing, management, computer and information sciences, biological sciences and recreation and fitness studies.
When students aren't in class, it's likely that they're catching a Hoosier's game somewhere or making new friends in a campus coffee shop. Students can get involved with clubs on campus or connect to Greek life via the sororities and fraternities on campus.
Those who love to stay active have the opportunity to explore the area around the school by participating in Indiana University's Outdoor Adventures Program. These outings include opportunities to bike, hike and go on a rock-climbing trip.
Notable alumni include Meg Cabot, the author of The Princess Diaries, Suzanne Collins, author of The Hunger Games, Mark Cuban, Dallas Mavericks owner and Trigger Alpert, player for the Toronto Raptors.
Indiana University Accreditation
The High Learning Commission provides Indiana University with its accreditation.
Indiana University Application Requirements
Future Indiana University students should keep in mind that IU is selective. The school sets forth admissions standards for incoming undergraduate and graduate students. These standards must be met, usually during high school or in the undergraduate degree years in order to be considered.
Incoming high school students should have taken a number of courses that will prepare them for the work they will do in college. Students should come into IU with a foundation in foreign languages. They must have at least four semesters.
They're also expected to complete six semesters in the sciences and six semesters in the social sciences. Next, they need seven semesters of math and eight semesters of English.
IU expects them to have three more semesters of college-prep work in courses, like math, science or languages. High school students are encouraged to take Advanced Placement courses if possible.
The average GPA for incoming Freshmen is 3.58 on a 4.0 scale. The average SAT range is 1180 to 1370, while the average ACT range is between 25 and 31.
Here is a list of what incoming students and transfer student need to submit:
An application from Indiana University, the Coalition Application or the Common Application
School transcripts or GED
Application fee of $65
Test scores: ACT or SAT
An essay of 200 to 400 words
Financial aid forms
A good number of IU students end up in University Division initially. However, some schools on IU's campus do allow for direct admission. These schools include the Kelley School of Business, the School of Education and the School of Public Health. Sport Management and Marketing is in SPH, so students should contact that school to find out if there are any additional application requirements.
Graduate school applicants need to submit similar academic materials as undergraduates do. However, their application fee is $70. The department requires GRE scores for master's students.
The school additionally asks graduate students to submit a statement of interest. This should talk about their professional or research interests, career goals and reasons for applying to IU.
The school also wants to see a resume or CV from prospective graduate students and letters of recommendation on their behalf.
Any student who doesn't speak English as their native language may need to submit proof of English proficiency.
Tuition and Financial Aid
The cost to attend Indiana University varies, depending on whether a student is an undergraduate or a graduate student. The cost also depends on whether a student is an Indiana resident or not. Out-of-state residents pay more.
In-state tuition for Indiana University is around $11,000 a year. Out-of-state students will pay nearly $38,000 per year. The cost of room and board runs students another $11,000 or so. Transportation is estimated at $700. Another $2,170 should be allocated for personal expenses, and books and other supplies run about $1,000.
Indiana University offers financial aid. Students need to fill out their FAFSA form to be eligible for federal aid. In all, IU offers students loans, scholarships, work-study, and grants. Work-study, scholarships and grants are aid types that students do not pay back.
Work-study provides students with an opportunity to earn money at a campus job. This gives students some valuable work experience. These campus jobs usually will work around a school schedule, making them ideal for students who need to juggle work and school responsibilities.
Scholarships and grants are often need-based, though many are not. Students are advised to visit the university's scholarships page to see what types of scholarships are available.
Eligible international students may qualify for grants and loans.
Learn more about the Sports Management Degree at Indiana University via the college's website.
Related Articles: