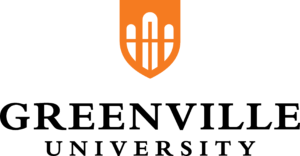 Four Greenville Degrees for Sports Industry Careers
Greenville University appears in our ranking of the 20 Best Online Masters in Sports Coaching.
At Long Gymnasium, the School of Arts & Sciences offers a 126-credit Sport Management Major (B.S.) headed by Dr. Doug Faulkner for Greenville University Panthers to develop ethical athletic leadership skills with NCAA Division III experience and off-campus internships like the St. Louis Cardinals. Chaired by Dr. George Barber, the Exercise Science Major (B.S.) builds a 126-credit, four-year curriculum that blends 300-level major courses from Biomechanics to Athletic Training with SIUE Lab projects for Certified Exercise Physiologist credentialing. The Physical Education Major (B.S.) follows a 126-credit, CAEP-accredited path led by Dr. Teresa Blue Holden toward Illinois K-12 licensure with two teaching placements, such as Sorento Elementary or Bond County Community High. Online on Desire2Learn, the Coaching M.A. spans 24 months for a 33-credit, part-time sequence directed by Dr. Mark Lamb with eight-week courses like Sport Skill Analysis and capstone research projects costing $15,857 total.
About Greenville University
Greenville University originated in 1855 when Baptist minister and Brown University alumnus Stephen Morse moved to Illinois to create the all-female Almira College in his wife's honor. In 1878, James Park Slade purchased Almira College and made it coeducational. In 1892, it was sold again to the Central Illinois Conference of the Free Methodist Church. The next year, the Church made Wilson T. Hogue its administrator and reincorporated it as Greenville College. In 1898, Greenville College celebrated the commencement of its first bachelor's graduates. By 1975, Greenville was added to the National Register of Historic Places for Old Main. In 1999, Greenville installed the United States' first campus-wide wireless internet network. In 2015, Greenville College started a men's volleyball team for the Midwest Collegiate Volleyball League. On June 1, 2017, the Greenville University name was adopted.
Endowed for $20.2 million, Greenville University now employs 108 full-time faculty teaching 1,200 Panthers from 17 countries and 40 denominations online or on the 50-acre Metro East campus 45 miles outside St. Louis with 55+ clubs like the Fellowship of Christian Athletes. In 2018, Greenville won the ISTC Illinois Sustainability Award. In 2016, Greenville accepted its third SLIAC Lee McKinney Distinguished Service Award. Greenville University earned the St. Louis Intercollegiate Athletic Conference's 2012 Sportsmanship Award too. The U.S. News & World Report ranked Greenville the 102nd best Midwest school with the 50th top social mobility. On Niche, GU boasts America's fourth safest environment, 83rd most conservative students, and 220th top teaching degrees. College Factual placed Greenville fourth for Free Methodist education. The Wall Street Journal featured GU among its top 800 overall.
Greenville University Accreditation Details
On November 7, 2018, the Higher Learning Commission of the North Central Association (HLC-NCA) mailed the Removal of Sanction letter to Greenville University to continue the Level III accreditation through the next 2026-27 evaluation under the 12th president, Dr. Ivan Filby, who received the W. Richard Stephens Outstanding Faculty Award. Located 262 miles north via Interstate 57 in Chicago, this huge 19-state Heartland Region accreditor is authorized by the U.S. Department of Education to review GU's 43 baccalaureate and eight master's programs. Further, the Physical Education Major (B.S.) was accredited by the Teacher Education Accreditation Council (TEAC) on May 7, 2014.
Greenville University Application Requirements
Admission at Greenville University is classified as "moderately difficult" by Peterson's because only 1,069 of the 2,245 Fall 2018 applicants were chosen for competitive 48 percent acceptance. First-year Panthers vying for the Sport Management Major (B.S.) must complete a high school diploma or the GED. At least 11 of the 16 required secondary units must be college-prep subjects. Freshmen must rank in the top 50th percentile with a minimum 2.25 GPA. Undergrads need an 18 ACT, 940 SAT, or higher score. The Class of 2022 achieved a median 3.35 GPA, 1000 SAT, and 22 ACT mark. Qualified transfers will have taken 12+ credits after graduation with collegiate GPAs above 2.0. The Admissions Committee can only accept less than "C" averages on probationary terms. International students prove fluency with a minimum 6.5 IELTS, 550 TOEFL pBT, 53 PTE, or 470 SAT Reading score. Online Coaching M.A. cohorts must verify four-year bachelor's completion with 3.0 or better GPAs and one year of athletic coaching experience.
Greenville University conveniently has rolling admission with no firm deadlines. It's suggested that prospective students apply by August 15th for Fall, December 15th for Spring, or April 15th for Summer enrollment though. The Xiamen University 3+1 Cooperative has June 30th and November 15th priority dates. For the best financial aid chances, apply between October 1st and March 1st. Accordingly, complete the free GU Application online. Request official transcripts be mailed to 315 East College Avenue in Greenville, IL 62246. Directly submit test scores using SAT/TOEFL code 1256 or ACT code 1032. Fulfill program checklist requirements, such as the two professional references, 1,000-word writing sample, current resume, and statement of career goals. Contact (800) 345-4440 or admissions@greenville.edu with questions.
Tuition and Financial Aid
For 2019-20, Greenville University is charging full-time Sport Management Major (B.S.) students $13,790 each semester or $27,580 annually. Studying part-time incurs $434 per credit. May Term tuition is $399 per credit. Summer courses cost $385 per credit. The Jump Start Program is discounted to $125 per credit. Undergrads cover the $374 general fee yearly. Residing at the Metro East campus' dorms like Ellen Mannoia Hall adds $4,898 to $6,098 for housing each year. Default Plan 1 meal coverage for the Dining Commons is $4,850 extra. GU budgets $1,000 for books and $2,848 for miscellaneous. Annual bachelor's attendance equals about $40,348 on-site or $33,464 at home. The Online Coaching M.A. bills $480 per credit for $15,857 total.
According to the NCES College Navigator, the Financial Aid Office on Armington Center's Lower Level helps 100 percent of new full-time GU Panthers enroll with median tuition assistance of $17,578 each for $3.86 million combined. University funds include the Boyer Scholarship, Mosaic Diversity Scholarship, Panther Preferred Scholarship, Dean's Scholarship, Children of Free Methodist Pastor Scholarship, Bass Fishing Award, Esports Scholarship, Legacy Plus Scholarship, Recognition Award, Trustee's Scholarship, and Marching Band Award. The McAllaster Scholars Program gifts $18,500 annually to outstanding freshmen meeting the 27 ACT or 1300 SAT score minimum. The $15,500 Transfer Scholar Award selects incoming undergrads with 30+ credits and GPAs above 3.75. Federal resources, such as the Pell Grant or Supplemental Educational Opportunity Grant, require FAFSA forms coded 001684. Illinoisans could also claim the Bruce Fishkin Scholarship, Horatio Alger Scholarship, Hagan Scholarship, Monetary Award Program Grant, National Guard Grant, and more.
Keep reading about Greenville University at the Sport & Kinesiology Department website.
Related Resource: What is an Exercise Physiologist?