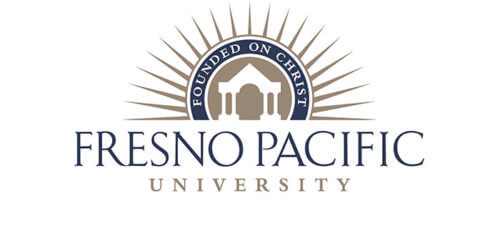 Located in Fresno, California, The Golden State's third most populous city, Fresno Pacific University is a private Christian college affiliated with the Mennonite Brethren Church. The U.S. News and World Report places FPU among the top 50 in its Best Regional Universities of the West ranking, and the university also earns high marks for its successes graduating Hispanic students – it's been rated among the top 10 Hispanic Serving Institutes by the Chronicle of Higher Education.
Fresno Pacific's story began in 1944 when the Pacific District Conference of Mennonite Brethren Churches founded the Pacific Bible Institute. By the mid-60s, the school had changed its name to Pacific Fresno College and expanded its curriculum beyond biblical studies to provide it students with a comprehensive liberal arts education. Today, Pacific Fresno University offers undergraduate and graduate degrees through five distinct schools. FPU and its Christian faculty still emphasize faith-based ethics and perspectives as part of the university's rigorous academics.
Resource: 50 Most Affordable Urban Schools for Sports Management 2015
Fresno Pacific University Accreditation Details
Fresno Pacific University has been accredited by the Commission for Senior Colleges of the Western Association of Schools and Colleges since 1965. The university's accreditation was last reaffirmed in 2015 when its good standing was extended for another seven years.
Fresno Pacific University Application Requirements
When applying to Fresno Pacific University, it's important to keep in mind that deadlines and requirements may vary from one semester or academic year to the next. The following guidelines were current at the time of publication.
For Undergraduate Students:
Completed applications should be received by the admissions office no later than July 31.
Required materials include official high school (and if applicable, college) transcripts and a letter of recommendation from a teacher or school counselor. Prospective students who have earned fewer than 24 transferable college credits should also submit SAT or ACT scores by July 8.
Applicants interested in receiving financial aid should file the FAFSA between January 1 and March 2.
Generally, to be considered for admission to Fresno Pacific University, a candidate should have earned a high school GPA of at least 3.1 out of 4, and an ACT composite score of 19 or SAT score of 450 Math and 450 Critical Reading (if taken before 3/2016) or 490 Math and 490 Reading and Writing (if taken on or after 3/1/2016). Applicants who do not meet these minimum requirements may be considered for an exception under some circumstances. Additional documentation will be required in such a case.
The Admissions Committee strongly recommends that interested students take four years of English, 3 years of mathematics, 2 years of social studies, 1 year of laboratory science, 1 year of a visual or performing art and 3 years of the same foreign language as part of their college preparatory curriculum.
Fresno Pacific University has established transfer agreements with over a dozen California colleges, which govern the transfer of baccalaureate-level college courses for which the student has received a grade of C- or better.
For Graduate Students:
Graduate candidates should speak with a program representative from their intended degree program before submitting their application and required materials to Fresno Pacific University's graduate admissions office.
Applicants to the Master of Arts in Sport Administration degree program should have completed a bachelor's degree in business, kinesiology or a related field, with a minimum GPA of 2.75.
For admission into the MA in Sport Administration program, candidates will need to submit three letters of recommendation, a current resume and a letter of intent, in addition to conducting a phone interview with the program director.
Tuition and Financial Aid
As of the 2016-2017 academic year, the annual cost of full-time undergraduate tuition at Fresno Pacific University is $28,780. Room and board rates vary depending on the housing options and dining plans selected but start at $7,690 for students living on campus.
Over 95 percent of Fresno Pacific undergraduates receive financial aid, whether in the form of loans, grants, scholarships, work-study or a combination of all four. Each student's financial aid package is unique, formulated in response to factors like financial need and academic merit. Freshmen beginning their studies at the university for the first time can earn awards ranging from the Founder's Scholarship, valued at $5,000, to the full-tuition Paragon Scholarship. Nor are transfer students neglected – students starting fresh at Fresno Pacific after studying elsewhere will be considered for several academic scholarships, including the Scholar Award valued at $8,500. Incoming students with exceptional talent in drama, music or athletics may have their achievements recognized with scholarships as well. Future students aspiring toward a degree in a field like sport management or exercise science may be especially interested in the athletic scholarships offered at Fresno Pacific, which range in value from $500 to full tuition.
As a Christian university sponsored by the Mennonite Brethren Church, Fresno Pacific participates in a Church Match grant initiative. Traditional undergraduate students whose home churches raise money for their education will have the amount raised matched, dollar for dollar, by Fresno Pacific, up to an amount of $250 per semester. If the student's home church is a member of the Pacific District Conference of Mennonite Churches, Fresno Pacific will provide a grant to that student at a ratio of 2:1, up to an amount of $500 per semester.
Graduate students at Fresno Pacific University are charged tuition a per-unit basis, meaning that their tuition costs depend on the number of credits or units they enroll in each semester. As of 2016, the per-unit tuition rate for graduate (700-level) courses was $560 per unit.
Student Experience
Students interested in pursuing a career in exercise science or sport management will find no shortage of opportunities to gain experience in the field, as there are plenty of nearby athletic teams and organizations. For starters, there's FPU's own Division II men's and women's varsity teams. The FPU sunbirds have won recent national titles in volleyball, tennis, and swimming and diving. Notable FPU alumni and former athletes now working in professional sports administration include current Golden State Warriors Assistant Coach Ron Adams and Fort Lauderdale Strikers General Manager Amuary Nunes.
Going beyond campus and into the city of Fresno, students will find numerous other sports organizations for potential internships and practica experiences, including a triple-a baseball team, a premier development league soccer team, a junior ice hockey team and the central valley's only women's tackle football team.
The department of Kinesiology at FPU offers four major programs at the undergraduate level. Highlights of the department include a state-of-the-art human performance lab and the expression of christian values through sport and fitness. Two programs of note are the bachelor's degrees in exercise science and fitness management. For current sports industry professionals, the online MA in Sport Administration opens up further job opportunities.
Bachelor of Science in Exercise Science: This degree prepares graduates for entry-level positions as personal trainers, strength and conditioning coaches and corporate fitness directors. Required coursework includes motor behavior, physiology of exercise and sport/exercise psychology. All students complete an internship to round out their studies and strengthen their post-graduation opportunities.
Bachelor of Science in Fitness Management: This major takes the business aspects of modern health and fitness into account, preparing students to enter the fitness industry as managers of gyms, health clubs or training centers with ultimate goal of eventually running and owning their own business. In addition to classes like biomechanics and kinesiology that prepare students for fitness certification, the major also requires coursework in accounting, marketing and human resource management.
Master of Arts in Sport Administration: With all coursework offered in a fully online format, the MA in Sport Administration is intended for degree candidates who have worked or are currently working in the sports industry. Students are expected to work or volunteer in a sport administration capacity during the fall and spring semesters. Coursework covers kinesiology research methods, sport marketing and sport sales.
Topics such as ethics in sport and leadership in sport are viewed through the Christian-values lens that is a hallmark of a Fresno Pacific University education.
Related Resource: What is an Exercise Physiologist?