This program appears in our ranking of 50 Most Affordable Selective Colleges for Sports Management.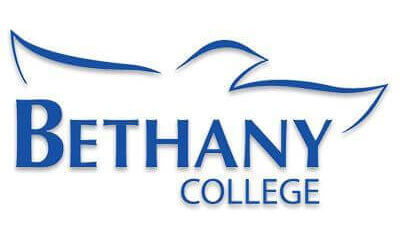 Since 2011, the Department of Business at Bethany College has presented the Sports Management Major (SPM) to shape undergrads' athletic decision-making skills. Coordinated by Dr. Jenni Richardson in the Wallerstedt Learning Center, the 69-credit bachelor's major prepares for agency, community, or professional sports careers in a $60.5 billion industry. The 13:1 student-faculty ratio keeps required courses like Business Ethics, Challenges of Coaching, Tournament Management, and Sports Law interactive. Note, there's also a 76-credit Athletic Training Major (B.A.) to focus on rehabilitative sports injury care instead. Students arrange at least one practicum placement, such as the Wichita Thunder, Salina Liberty, Garden City Wind, Kansas State Jayhawks, Junction City Brigade, Kansas City Chiefs, and Topeka Golden Giants.
Sports Management B.A. students gain experience in Bethany College's NAIA Region IV department with 17 varsity teams for the Kansas Collegiate Athletic Conference. The Swedes men's tennis team was notably undefeated for 11 years with 52 championship titles. Bethany has state-of-the-art sports facilities, including Ray D. Hahn Gymnasium, Stroble-Gibson Centennial Center, Lindstrom Field, and Turkey Creek Golf Course. Undergrads can attend events like the Business Career Conference, Mauney Lecture Series, Homecoming Week, and Lift High the Cross. SPM majors engage in the Business Club, Student Activities Board, Beta Tau Sigma, and Fellowship of Christian Athletes. Other opportunities include adding the Network Marketing Certificate, studying abroad in 19 countries, reporting on KVOB 95.5FM, and becoming Peer Ministers.
About Bethany College
Bethany College was established by Dr. Carl Aaron Swensson in 1881 with an inaugural class of 10 Swedish Lutheran immigrants at Lindsbrg Church. Six years later, the growing academy evolved into Bethany Normal Institute for teacher preparation. Surviving post-WWII troubles, Bethany became the comprehensive private, nonprofit ECLA liberal arts college of today in 1975. Endowed for $25 million, Bethany College has 14 academic departments serving 716 Swedes from 31 nations, including Sports Management majors. Not to be confused with its West Virginia sister, Bethany occupies a 53-acre Kansas campus south of Salina in McPherson County. Linked to 4,373 LinkedIn alumni, Bethany College has produced Bennie Owen, Wade Moore, Ted Kessinger, Emory Lindquist, and others.
The U.S. News & World Report ranked Bethany as the 49th best Midwestern college with 59 percent retention. On Niche, Bethany College is America's 262nd most conservative school, 268th best learning location, and 332nd most diverse university. College Factual applauded Bethany for the 390th best business program and 92nd most focused physical education department. Forbes placed Bethany College 563rd nationally. In Washington Monthly, Bethany stands as the United States' 169th best liberal arts school with the 45th highest baccalaureate graduation rate and 100th most service participation. College Choice crowned Bethany as Kansas' 18th best higher education pick. PayScale also reported a 20-year net ROI of $63,200 at Bethany College.
Bethany College Accreditation Details
In July 2017, Bethany College was removed from probation for its Level III accreditation from the Higher Learning Commission of the North Central Association (HLC-NCA) under president Robert Vogel. Located in Chicago, this regional agency is approved by the U.S. Department of Education to extend Federal Title-IV eligibility to Bethany's 43 baccalaureate majors. The private college is authorized by the Kansas State Department of Education (KSDE). Bethany has also garnered programmatic approval from the Commission on Accreditation of Athletic Training Education (CAATE).
Bethany College Application Requirements
The Fall 2016 acceptance rate was 65 percent, so starting the Sports Management Major (B.A.) at Bethany College will involve "selective" admission standards. First-year Swedes need to have finished a 16-unit KSDE high school curriculum or an out-of-state equivalent with four units of English and three units of math. Passing the General Equivalency Diploma with subject scores all above 150 also qualifies. Bethany expects grades above "C" for a minimum 2.0 GPA, though the average is 2.85. Freshmen need to achieve at least 18 on the ACT or 940 on the New SAT without writing. Holistic reviews evaluate undergrads' activities, career experiences, and devotion to God too. Transfers from regionally accredited institutions with 15-75 B.A. credits must have cumulative GPAs above 2.0. International students on F-1 visas prove English fluency with 525 TOEFL and 5.0 IELTS scores or higher.
Bethany College has a priority deadline of April 1st, but aspiring Sports Management B.A. undergrads have until August 1st to apply. Foreign entrants should allow more time by submitting materials by July 1st. The free Application for Admission is available wholly online with fillable fields. Assistance is offered via admissions@bethanylb.edu or at 335 East Swensson Street in Lindsborg, Kansas 67456. Avid athletics fans can avoid fumbling their chances by sending the following:
High school and college transcript requests
Free Application for Federal Student Aid (code 001904)
Standardized test reports from the College Board
Resume or informal list of activities/employment
500-word personal statement via PDF or Word
One or two teacher letters of recommendation
Financial affidavit and $150 deposit (international only)
Tuition and Financial Aid
Full-time Bethany College undergrads taking the Sports Management Major (B.A.) are billed $26,960 for annual tuition. Studying part-time costs $545 per credit. The student activity, health, enhancement, and book fees add $1,515 per year. Intercollegiate athletes must pay a $1,000 insurance plan. Living at the Lindsborg campus' dorms like Gregory Hall will charge $4,410 and $4,800 for yearly room and board respectively. Annual cost of attendance is roughly $42,963 for residents and $32,888 for commuters. Finishing a 128-credit Bethany bachelor's equals $131,552 to $171,852 total before financial aid.
According to the NCES College Navigator, 88 percent of full-time Bethany Swedes share $13.7 million in annual assistance packages that average $17,541. Sports Management B.A. students could snag institutional offers, such as the Presidential Scholarship, Athletic Award, Honors Scholarship, Academic Merit Scholarship, Servant Leadership Scholarship, and Good Life Scholarship. Undergrads might qualify for a $5,920 Federal Pell or $4,000 SEOG Grant. Sunflower State natives grow funds with the Kansas Comprehensive Grant, Kansas Ethnic Minority Scholarship, and Foster Child Education Assistance Program. Students can carefully borrow Perkins, Direct, PLUS, and private loans from lenders like SunTrust Bank. The Federal Work-Study program pays at least $7.25/hour for campus jobs, including in the Athletic Department. Bethany College also accepts Montgomery and Post-9/11 GI Bill benefits from military veterans.
Learn more about Bethany College at the Business Department website.
related Resource: What Can I Do with a Golf Course Management Degree?