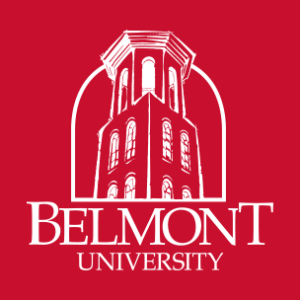 Five Belmont Degrees for Sports Management
Belmont University appears in our ranking of the 50 Best Bachelor's in Sports Science Degree Programs (Campus).
In Hitch Hall, the College of Liberal Arts & Social Sciences led by Dr. Bryce Sullivan grants the 128-credit Sport Administration B.A./B.S. for Belmont University Bruins training to become athletic industry leaders with three-credit internships, such as the Nashville Predators and YMCA. Chaired by Dr. Patrick Schneider, the Exercise Science B.S. offers a 128-credit, hands-on curriculum with access to Belmont's NCAA Division I Training Room and Curb Event Center plus a Strength & Conditioning Minor. Boasting 96 percent job placement, the Management B.B.A. advised by Dr. Jeff Cornwall plots a 128-credit, AACSB-accredited track atop the Bell Core with Collegiate DECA competitions, Omicron Delta Epsilon membership, and a Maymester in China.
Further, the Jack C. Massey Graduate School directed by Dr. Patrick Raines delivers a 15-month, 36-credit Professional MBA in Strategic Management with courses like Organizational Leadership starting at 6:15PM for cohorts of 25. The Sport Administration M.S.A. headed by Dr. Ted Peetz ranks #3 on TeamWork Online as a 30-credit, NASSM-aligned hybrid degree with five 15-week internships included. Please note there's also an Accelerated MBA and Organizational Leadership & Communication M.Ed.
About Belmont University
Belmont University originated on September 4, 1890, when Susan L. Heron and Ida B. Hood welcomed an inaugural female class of 90 to Adelicia Acklen's former estate for $60 tuition. At Belle Monte mansion, the Belmont College for Young Women opened Freeman Hall in 1891 for junior college courses. In 1913, it merged with Ward Seminary to form Ward-Belmont College. In 1922, it notably produced Nashville's first live radio broadcast show. On November 17, 1934, its 75-acre, Greek Revival-style campus hosted a presidential visit from Franklin D. Roosevelt. In February 1951, it was formally acquired by the Tennessee Baptist Convention Executive Board. That Spring, Belmont College was named and opened to male students. By 1965, Dr. Herbert Gabhart desegregated the campus according to the Civil Rights Act. Given university status in 1991, Belmont became an NCAA Division I member in 1999. In 2012, Belmont entered the Ohio Valley Conference and won its Institutional Academic Achievement Award. Endowed for $153.2 million, Belmont University now serves 8,300 Bruins from 36 countries at a 13:1 ratio with 185 campus clubs like Sport Administration Society. The U.S. News & World Report named Belmont the South's sixth-best college, 37th top value, and fourth most innovative. Times Higher Education also placed Belmont University 473rd overall.
Belmont University Accreditation Details
On February 15, 2011, Belmont University began an on-site review from the Southern Association of Colleges and Schools Commission on Colleges (SACSCOC) to evaluate the Quality Enhancement Plan and reaffirm Level VI accreditation through 2021 under President Robert Fisher, Ph.D., who received the Martha Rivers Ingram Arts Visionary Award. Located 252 miles down Interstate 75 in Decatur, this huge 13,000-institution Southeast Region accreditor is recognized by the Council on Higher Education Accreditation (CHEA) to check Belmont's over 90 undergrad and 25 graduate degrees. Particularly, the Jack C. Massey School maintained elite accreditation from the Association to Advance Collegiate Schools of Business (AACSB) on May 5, 2017. The Department of Sport Science also follows the Commission for Sport Management Accreditation (COSMA) standards.
Belmont University Application Requirements
Admission to Belmont University is classified "moderately difficult" by Peterson's because just 6,282 of the 7,737 Fall 2017 applicants defeated the competitive 81 percent acceptance rate. First-year Bruins chasing the Sport Administration B.A./B.S. must have completed rigorous college-prep academic studies. The qualifying high school curriculum includes four years of English plus three years of Math and Science. HiSET and GED equivalents are handled on a case-by-case basis. Freshmen present a median 3.70 GPA. Nearly one-third rank in the top 10 percent of their classes. On average, accepted ACT and SAT composite scores are 27 and 1213 respectively. The Presidential Scholar Award has mean 4.40 GPA and 1560 SAT marks. Undergrads can transfer a maximum of 64 credits graded above "D+" from accredited junior colleges. Sport Administration M.S.A. cohorts need a four-year bachelor's GPA of 3.0 or better. The Professional MBA seeks an average 3.37 GPA and 500 GMAT score. The Massey Graduate School also requires at least two years of full-time experience in business.
Belmont University has a freshman application period from August 1st to May 1st. Transfers apply until July 1st for Fall, November 1st for Spring, and May 1st for Summer starts. Non-U.S. residents smashing the 6.5 IELTS requirement must apply by June 1st, October 1st, or March 1st respectively. The Professional MBA considers entrants through August 2nd, December 1st, and May 1st. Accelerated MBA cohorts must file before May 15th. The Sport Administration M.S.A. only reviews students until March 1st for Fall entry. Accordingly, submit the Belmont or Common Application online and pay the $50 fee by credit/debit card. Official final transcripts are provided using Parchment or mailed to 1900 Belmont Boulevard in Nashville, TN 37212. Standardized exam results require SAT code 1058 or ACT code 3946. Supplemental items include the school counselor report, student visa, financial ability form, two professional recommendations, current résumé, career goals essay, and AP credits. Learn more by contacting (615) 460-6000 or registrar@belmont.edu.
Tuition and Financial Aid
For 2019-20, Belmont University will charge full-time Sport Administration B.A./B.S. majors $17,000 per term or $34,000 annually. Taking 1-11 credits part-time costs $1,280 per credit. Adult degree programs are $730 per credit. Undergrads pay an $825 consolidated student fee each semester. Living at the Nashville campus' dorms like Horrell Hall adds $3,025 to $5,675 for term rent. Unlimited meal plans for Harrington Place Dining are $2,830 extra. Belmont budgets $1,400 for textbooks and $4,930 for personal expenses. Annual bachelor's study equals about $52,760 on-campus and $40,740 at home. The Sport Administration M.S.A. will bill $1,260 per credit or $37,800 total. Professional and Accelerated MBA tuition is $3,560 per course or $42,720 overall. Graduate students taking 4-11 credits also pay a $415 fee each semester.
According to the NCES College Navigator, the Student Financial Services Office in Gabhart Center connects 93 percent of incoming Belmont Bruins to median aid of $13,488 for $18.07 million combined. Institutional funds include the Thomas J. Madden Scholarship, Johnnie Wiley Endowed Scholarship, Servant Leader Scholarship, Lettie Pate Whitehead Scholarship, Ingram Diversity Leadership Scholarship, Faculty Scholarship, William Randolph Hearst Scholarship, E.S. Rose Scholarship, Community Scholarship, Turner Scholarship, Church Vocation Scholarship, Presidential Scholarship, and Reba Lee Yeatman Howard Scholarship. The Glover Business Scholarship gifts $2,000 annually to Massey School students, including Management B.B.A. majors. Sport Administration M.S.A. post-grads often claim 20-hour Athletic Department assistantships. The General Academic Merit Scholarship offers up to $10,000 per year for GPAs above 3.70. Completing FAFSA applications coded 003479 will determine Federal Pell Grant, SEOG Grant, Iraq and Afghanistan Service Grant, Work-Study, or Stafford Loan amounts. The Tennessee Student Assistance Award confers a maximum of $4,000 per year in-state. Locals also pursue the Hope Scholarship, Aspire Award, Helping Heroes Grant, and Middle College Scholarship.
Continue reading about Belmont University at the Department of Sport Science website.