If you love the outdoors, then the thought of sitting behind a desk in an office probably doesn't sound appealing. Still, you have to make money, right? After all, living in outdoorsy places or enjoying especially outdoorsy pastimes doesn't always come cheap. So why not work outdoors? To get the creative juices — and money — flowing, we've come up with 15 bankable ideas for the outdoor entrepreneur.
Organize a Children's Summer Camp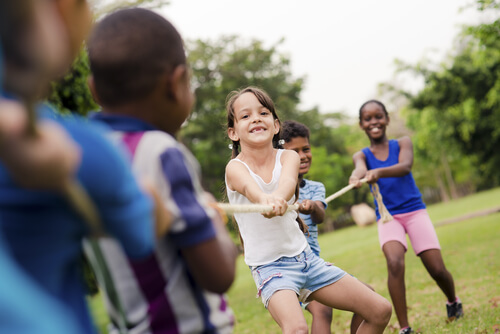 Summer means lots of free time for kids, and that means a lot of parents looking to fill that free time with the perfect summer camp. When it comes to organizing a summer camp for children, the opportunities are endless. For example, will your camp be a day camp or a sleep-away camp? Will it provide kids with a variety of activities, or focus on one particular thing such as soccer, hiking, or art? Just keep in mind: A sleep-away camp, or camps offering activities that can be considered more dangerous for kids might require further insurance and certifications.
Start an Adventure Club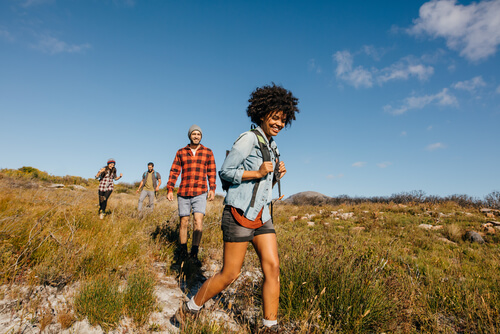 If children aren't your thing, but adventuring is, consider starting an outdoor adventure club. Depending on where you live, the size of your group, and how far your club is willing to travel, activities can include:
hiking
camping
kayaking and canoeing
skiing
skeet shooting,
And just about anything else you can think of.
Give Ski Lessons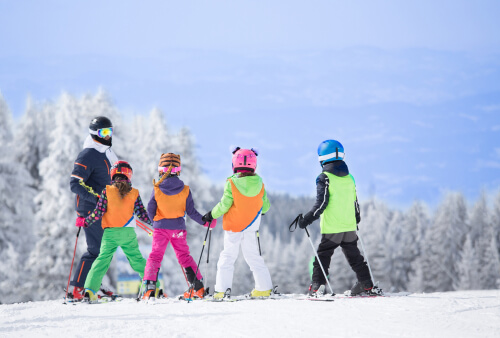 If you're a capable skier and fortunate enough to live near the mountains where it snows, offering ski lessons can be a great bankable idea. Keep in mind that some ski resorts may require instructors to be their employee, and therefore covered under the resort's insurance policy. However, those for whom this is not a restriction have lots of options to tailor their entrepreneurial efforts. Such options can include level of skiing taught, group or private lessons, and choice of location.
Become a Hiking Guide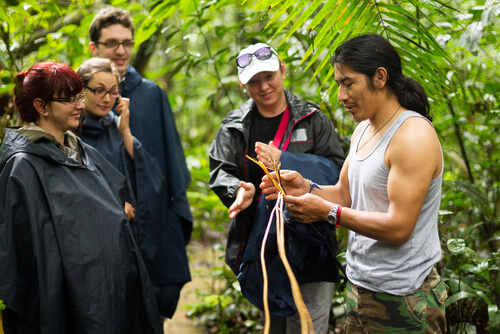 Imagine getting paid to hike! Hiking guides with a vast knowledge of local trails and nature are often booked to lead hikes. Potential clients include:
families
tourists
groups of co-workers
schoolchildren
Boy Scouts or Girl Scouts.
An outdoorsy entrepreneur interested in becoming a hiking guide can approach local organizations, or advertise their services via Viator, AirBnb, or local activity sites.
Offer Boat Rentals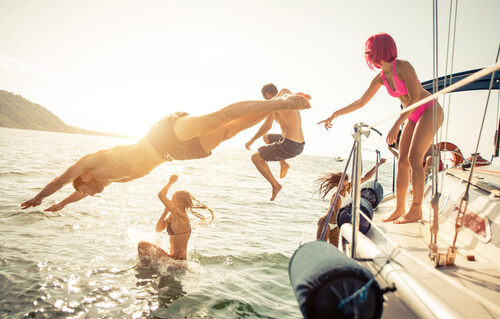 Other entrepreneurs make quite a lot of money by renting out their cars and houses, so why not rent out a boat? If you live near the water, offer boat rentals with yourself as the captain. Groups of friends or families often want the experience of spending the day on a boat. But they don't usually own a boat themselves or have the knowledge to safely drive one. Just keep in mind that you'll likely need to obtain special licensing, insurance, and maybe even a license for alcohol, depending upon where you live.
Bring Pony Rides and Petting Zoos to Birthday Parties and Other Events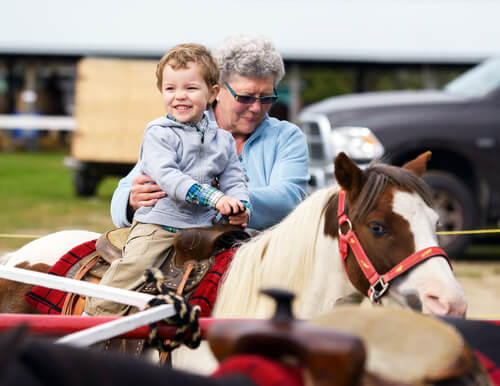 Although this one takes a bit more capital to start, providing pony rides and petting zoos at special events is a great idea for the outdoors-loving entrepreneur. First, know that you'll need at least 1-2 ponies, a truck and trailer to transport them, a stable to house them, and saddles. If you'll also be offering a petting zoo, your zoo might include goats, chickens, ducks, sheep, and miniature horses, among other fun critters. These animals will also need food, transportation, and shelter. Potential jobs for your pony rides and petting zoo include birthday parties, school carnivals, fairs, and other special events.
Provide Board-Up Services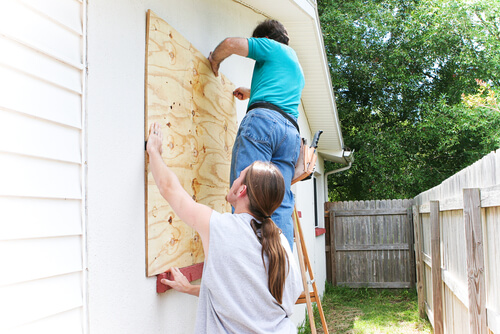 Doesn't it seem as if there has been an uptick in hurricanes lately? The [brave] outdoor entrepreneur can take advantage of nasty weather by offering board-up services for owners of local vacation homes, or for those who have already evacuated. When it's not hurricane season, your company can remain in business by closing up vacation homes for those who would rather spend their last day of vacation lounging on the beach.
Lead Canoe or Kayak Tours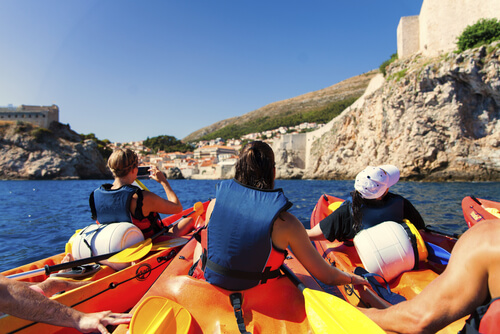 Depending upon where you live, leading canoe or kayak tours can prove to be a very lucrative endeavor for the outdoor entrepreneur. Tourists of all ages and skill levels love to fully experience a lake, river, bay, or ocean. Plan a variety of interesting routes that would appeal to beginners, advanced kayakers, and families with children, and decide the focus of your tour. For example, will you lead your group to a secret swimming hole? Point out unique geographical features? Tell fascinating historical stories? Advertise your tours via the local tourism office, AirBnb, or Viator.
Start a Gardening and Landscaping Business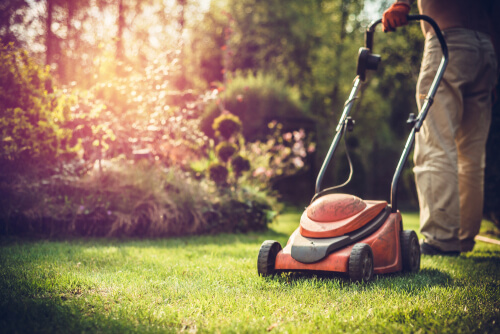 As long as people own homes, there will be a need for gardening and landscaping services. All you need is a lawnmower, leaf blower, and trimmer, and you're all set to start collecting clients. To make more money, expand your services to include landscape design and clean-up, gardening, and tree trimming. And if you're really skilled, go full service and add the design and construction of decks and patios to your list of services offered.
Become a Photographer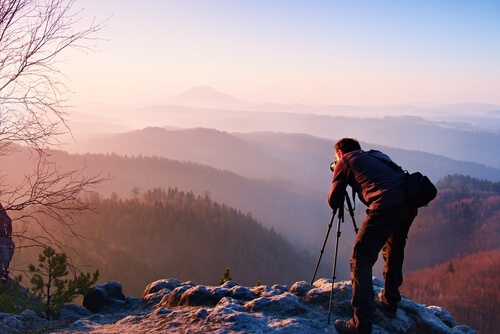 If you have the right skills and equipment, photography can be a very lucrative business for the outdoor entrepreneur. Commercial photographers, portrait photographers, wedding photographers, and even real-estate photographers are all highly sought after. To ensure your calendar fills up with reservations, provide potential clients with an impressive portfolio showcasing your very best work. When you aren't photographing clients, make a little extra by selling your photos as stock photos through websites like Shutterstock.
Design and Build Treehouses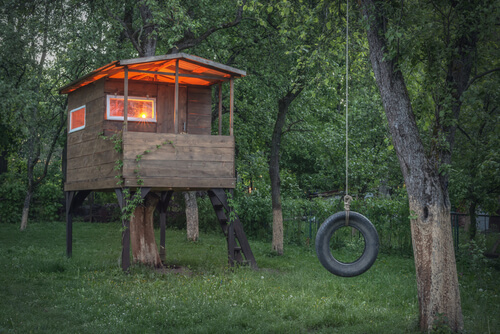 "Tiny houses" may be a trend, but treehouses are forever. If you live in an area with lots of mature trees, consider starting a company designing and building backyard treehouses. While you'd likely stay busy building the houses yourself, you can also be especially savvy and sell your houses as kits.
Rent Equipment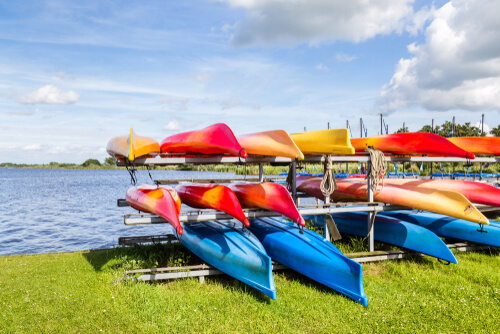 Everyone loves visiting the beach, but many people don't own a boat, kayak, cabana, or snorkeling gear. Fill the void by offering equipment rentals to both locals and tourists. Best of all, this entrepreneurial endeavor can be successful in any type of environment. In the mountains, you can rent out skis, snow boots, hiking gear, and anything else one might need to take advantage of local pastimes.
Become a Local Tourism Guide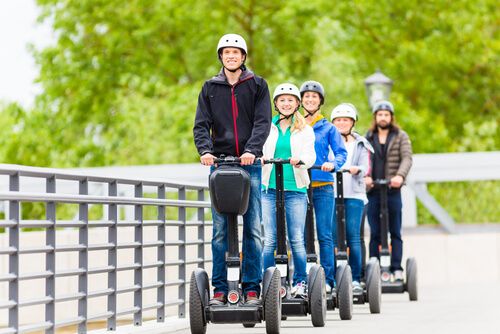 If you're fortunate enough to live somewhere considered "touristy," then you are in a prime spot to become a local tourism guide. Thanks to sites like AirBnb and Viator, anyone with a little creativity and a solid local knowledge can make money sharing that knowledge with visitors. First, decide what kind of tour you'll give. Will it focus on history? Street art? Food? Don't limit yourself to the typical walking tour if you don't want to. There are even successful guides who offer cooking or dancing lessons in the local traditions.
Sell Produce at the Farmers' Market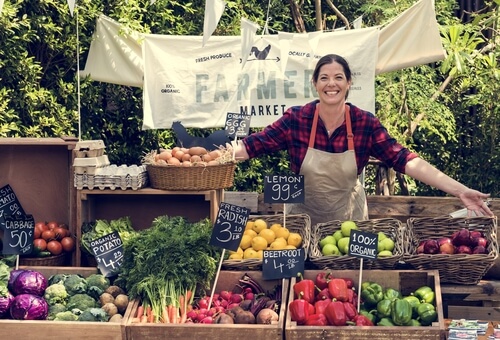 You don't need a big farm to sell produce and make money at local farmers' markets. Simply grow a backyard garden! Products like tomatoes and zucchini grow quickly, and are popular items at a farmers' market. If you don't have a backyard, consider an indoor herb garden to grow handfuls of rosemary, mint, or thyme. If you can bake or preserve, these skills lead to even more potential products to sell.
Walk Dogs and Pet Sit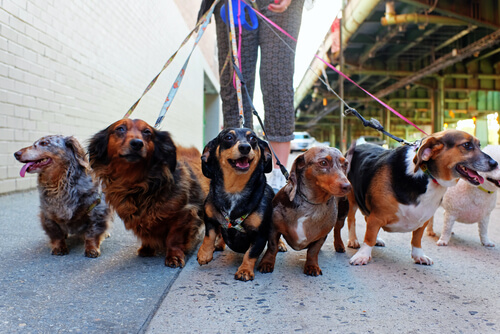 Thanks to websites like Care.com and Rover.com, it's easier than ever to make money simply by hanging out with pets. Outdoor-loving entrepreneurs can offer services like pet sitting, dog walking, or pet transportation for those times when a pet's owner can't get them to the vet or groomer. Don't like the idea of paying a bigger company a fee for every new client? Start your own business covering your town or county.