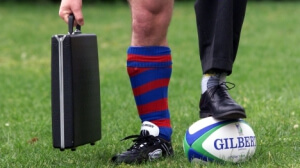 Are you interested in pursuing a master's degree in sport management? There is a long list of careers in sport management. There are different types of masters in sport degrees available in sport management that will help you pursue each title. If you have a passion for sports and you want to enter a field where you can do something that you love, earning sports masters degrees in sports masters programs can make it happen. The key to choosing the right type of graduate or business degree in the field is to decide which position that you would like to pursue. Then find a master's program with a curriculum that will help you get the technical skills and the knowledge that you need. Read on and learn about various sports master programs and master's in sport options. You can even pursue an online master's in sport management. Some programs can be completed in as little as two years.
The Master of Education in Sport Management
Would you like to become a professional educator working with kids in kindergarten through 12th grade? Are you looking for a position as a coach or a sports manager with leadership skills and the ability to be ethical in all aspects of athletics? If either of these roles interest you, a master of education with a concentration in sport management could be the right master's degree for you. The curriculum in this type of program will have a contemporary focus on athletics in these areas:
leadership
marketing
sports governance
managing facilities
financial analysis
legal aspects
The Master of Science in Sport Business
One of the sports related masters degrees is an MS in sport business. Sport business models have changed in the recent years as more and more sports fans have started watching and engaging with fan bases online. If you are interested in working behind the scenes in the sport industry and you want to be part of planning the strategic business principles, the masters in sports business could be the right advanced degree. This master's degree in sports business will teach you about how the global sport industry has changed business principles. You will also learn how to:
analyze financial data
use digital media for communications
negotiate contracts
apply your knowledge of operations and critical thinking skills to make business decisions
The Master of Science in Sports Science
The master in sports science is a graduate program that will prepare you for various types of sport management positions depending on the track that you select. Schools that offer this type of program generally offer one of several tracks which will dictate the curriculum that you will complete while in school. Some of the tracks that you can choose from include:
sport management
sport studies
exercise science
aquatics administration
facilities management
This program will teach you various aspects of sports science while also focusing on management and sport administration. This sports master degree is suitable for teaching and non-teaching positions.
The MBA in Sport Management
Another option for graduate programs in sports is the MBA in Sport Management. You also have the option to pursue a Master of Business Administration in Sport Management if you would like to gain practical skills instead of earning a terminal degree. The MBA program will teach you about all aspects of business operations but has a focus on the sports industry. With an MBA, you will be prepared for a leadership role in the industry or for a role in sport administration. Many will choose this route when they do not have an undergraduate degree in management or a related field.
Related Resource: Sports Licensing
According to Statista, the sports industry is projected to grow to be worth over 700 billion by 2026. If you want to enter this industry while it is thriving, now is the time to earn your advanced degree. Distinguish between the types of masters degrees in sports that are available in sport management and make a good choice.
Related Articles: