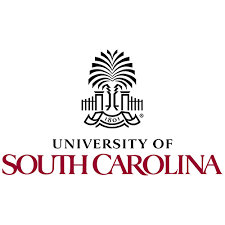 USC is home to one of the top sport management programs in the country, but it also houses the only department devoted to the study of both sports and entertainment. This department focuses on the entertainment aspects of the sports industry and the people who watch sports. Undergrads must do an internship as a sophomore or a junior, but all students will also need to complete a practicum as a senior. The university believes that these opportunities will provide those students with more practical experience that they can use on the job later. They spend more than 500 hours working in the field. Students previously worked for organizations like the NCAA, NASCAR and for other colleges. There are some paid internships available also. USC students have the chance to study abroad and earn credits towards their degrees while living and studying in another country.
The university also offers a Master of Sport and Entertainment Management and a PhD in Sport and Entertainment Management. These programs are open to any student with an undergrad degree in business, but those who earned their degrees from the university may receive priority acceptance. Graduates of these programs work as promotions specialists, athletic directors, sports marketers, team managers and even sports agents. The University of South Carolina has a close proximity to some professional teams that students can work for, but students will find opportunities working for amateur organizations and college teams too.
Related Resource: Top 24 Best Sports Management Degree Programs
About University of South Carolina
The University of South Carolina is a public institution of higher learning that has its main campus in the city of Columbia, which ranks among the top college towns in the United States. Founded in 1801 as South Carolina College, its first class consisted of just nine students. It wasn't until the college began adding more buildings to its campus and expanding its curriculum that its enrollment grew. More than 34,000 students take classes on the Columbia campus, but the university's enrollment across all its campuses includes more than 50,000 students. Also called USC, Carolina and South Carolina, this campus is the flagship school in the University of South Carolina school system.
Washington Monthly, ARWU, Forbes and U.S. News & World Report all rank USC as one of the top university options in the nation. U.S. News & World Report includes some USC programs on its list of the best in the country too, including its undergrad business, graduate business, school psychology and international business programs. It is also home to one of the country's top medical schools and law schools. USC is a research institution that receives more than $200 million in funding every year. That money goes to both professors and students working on independent projects and those working on research projects together. USC also has an active athletic system that features multiple teams for female and male students that won tournaments over the years.
University of South Carolina Accreditation Details
The Southern Association of Colleges and Schools (SACS) through its Commission on Colleges (COC) granted regional accreditation to the University of South Carolina. This is the type of accreditation required by the United States Department of Education for getting financial aid from the government. It also allows students to transfer credits from this university to another college and from another college back to USC. More than 20 of the degree programs offered by the university have accreditation as well. Some of the organizations that accredited those programs include the Accreditation Council for Pharmacy Education, National Council for Accreditation of Teacher Education, National Association of Schools of Dance and the Association to Advance Collegiate Schools of Business.
University of South Carolina Application Requirements
The early answer option offered by USC allows students to apply in the fall and get an answer before Christmas. This program has a deadline of October 15, but those applying for a spot in its scholars program or honors college must apply by November 15. All other students have until the beginning of December to submit their applications, but the university must get all their documents and credentials by the beginning of February to hold their spots in the coming class. The application itself is available on the USC website and allows students to create their own unique accounts. They use the same user names and passwords each time that they need to access or work on their applications. There are other applications available for transfer students, international students and those who studied at a USC campus in the past.
USC only asks for two other pieces of information. One is an official test score that must come from the testing board that administers the SAT or the ACT. Students must provide an official transcript too. This transcript should list the student's cumulative grade point average, courses taken in high school and class ranking. USC uses this information to determine if the student completed a college prep curriculum while in school. Students can provide writing samples or a response to an essay question too.
Tuition and Financial Aid
The University of South Carolina offers its own cost calculator that helps prospective students find out how much it will cost to attend the university based on factors like the number of credits they want to take each semester and where they lived before enrolling. South Carolina residents pay a lower tuition rate but will need to show proof that they lived in the state for at least one full year before applying. The cost for those residents is around $12,200 a year. Nonresidents pay around $32,300 a year to take a full course load. Students living on the USC campus pay around $10,000 a year or more for room and board.
Any student wanting to attend USC should plan on completing the FAFSA online, which asks questions about their parents' income from the previous year to determine the contribution that the family can make towards a student's college expenses. The university will then send a financial aid award letter to each student that explains the financial aid options open to that student and anything else he or she needs to do. Must students receive a combination of loans and grants as well as scholarships. The university has a work study program open to students who need more help too.
Related Resource: