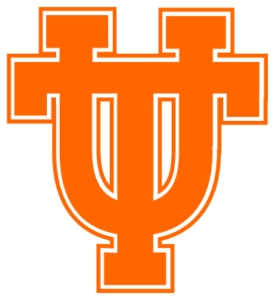 The University of Tennessee, through the College of Education, Health, and Human Sciences, offers a B.S. in Education with the Recreation and Sport Management Major. Redesigned in Fall 2013, the 120-credit degree offers two concentrations for Sport Management or Therapeutic Recreation with NCTRC certification. Mandatory courses, including public speaking and organizational behavior, have a 17:1 student-professor ratio for individual faculty attention. The UT Graduate School also offers sports managers the M.S. in Kinesiology and Sport Studies, M.S. in Recreation and Sport Management, or Ph.D. in Kinesiology and Sport Studies with specialized tracks like Sport Psychology.
Experiential learning is a significant part of UT Volunteers' education, especially in RSM majors. Partnered with ESPN, the Center for Sport, Peace, and Society hosts the Global Sports Mentoring Program and VOLeaders Academy. Research opportunities are ongoing at the Center for Athletic Field Safety chaired by Dr. John Sorochan. UTenn is ideally located for internships with pro teams like the Tennessee Titans, Nashville Predators, Chattanooga Lookouts, Johnson City Cardinals, Knoxville Force, Jackson Generals, and more. On-site, cutting-edge athletic facilities include the 102,038-seat Neyland Stadium, Thompson-Boling Arena, Sherri Parker Lee Stadium, and Jones Aquatic Center. The Recreation and Sport Management B.S. also has study abroad pathways from Swansea to Canberra and Dunedin.
One-third of Tennessee Vols live on-campus in six residence hall options, so more than 450 student-run clubs have popped up. Recreation and sport management majors might join the Bass Fishing Club, National Wild Turkey Federation, Sports Analytics Club, Crossfit UTK, Disc Golf Club, Zeta Tau Alpha, Women's Rugby Club, and others. Students enjoy annual traditions like the Beat Vandy Bonfire, Big Orange Friday, and Running Through the T. Athletes can also compete in the Southeastern Conference (SEC) for 18 varsity teams from soccer to volleyball. The University of Tennessee has celebrated 21 national championships, most recently by the women's indoor track and field team in 2009.
About University of Tennessee
The University of Tennessee was created by Rev. Samuel Carrick in September 1794 as Blount College with an all-male student body paying just $8 for tuition. Taking Thomas Jefferson's advice, the College expanded from its single-building location to Barbara Hill in 1826. Once the Morrill Act passed, it was chartered again as East Tennessee University with land-grant funds. Endowed for $1.1 billion, UT now supports 28,052 Volunteers and 1,700 faculty as a flagship public, coeducational RU/VH member of the Universities Research Association. The UT system is centered on the 600-acre campus in Knoxville near the Women's Basketball Hall of Fame. The University of Tennessee's 11 academic divisions have produced sports alums like Peyton Manning, Justin Gatlin, and Candace Parker.
According to the U.S. News, the University of Tennessee is America's 103rd best college, 46th top public school, and 106th top high school counselor pick with the 54th best management courses. On Niche, UTenn is applauded for the country's 20th best athletics, 60th best party atmosphere, and 128th best business school. At Knoxville, Forbes ranked UT the 117th best research university and 83rd best employer. Kiplinger's crowned Tennessee 49th among the best public values. Washington Monthly deemed UT the 129th best university nationwide for social service. The CWUR ranked the University of Tennessee 96th nationally and 239th globally. Sports Management Degree Guide also placed UT seventh in the United States.
University of Tennessee Accreditation Details
Continuously since 1897, the University of Tennessee has been institutionally reviewed by the Southern Association of Colleges and Schools Commission on Colleges (SACSCOC). This Level VI regional approval was last reaffirmed in 2015 under Chancellor Beverly J. Davenport to meet the U.S. Department of Education's high standards. The College of Education, Health, and Human Sciences has received programmatic accreditation from the Council on Accreditation of Parks, Recreation, Tourism and Related Professions (COAPRT). Graduate sports studies programs are also approved by the North American Society for Sport Management (NASSM).
University of Tennessee Application Requirements
Joining the University of Tennessee's Big Orange community means passing the "more selective" admission rate of 77 percent. Freshmen interested in the Recreation and Sport Management B.S. must be finishing a high school diploma or GED for four units each of English and math. The $50 applications will add quality points for AP, IB, and Honors courses taken. Electronic transcripts show an average GPA of 3.89 for admitted undergrads. First-year applicants also present a mean SAT score of 1220 and ACT score of 27. Transfers with a minimum 2.0 GPA from regionally accredited colleges can also apply until December 1st and July 1st yearly.
Post-grads pursuing the Recreation and Sport Management M.S. or Kinesiology and Sport Studies M.S. will need a qualifying bachelor's degree first. By the February 1st priority deadline, the Graduate School expects to receive transcripts from regionally accredited colleges showing a minimum senior GPA of 3.0. Getting into the Kinesiology and Sport Studies Ph.D. requires a prerequisite master's with a cumulative GPA above 3.3. Admitted post-grads submit an average GRE score of 160 via the code 1843. The $60 application must feature three rating forms, a professional résumé or CV, and personal statement. Non-native English speakers should also prove fluency with a minimum computer-based TOEFL score of 193.
Tuition and Financial Aid
Studying at Tennessee for the Recreation and Sports Management B.S. Major will cost $6,485 for in-state and $15,695 for out-of-state undergrads per semester. Bachelor's students should budget $1,598 for texts, $10,238 for room and board, and $5,666 for personal expenses each year. Total annual cost of attendance is $30,226 for Tennesseans and $48,646 for nonresidents. At the M.S. and Ph.D. levels, UT currently charges $6,542 for in-state and $15,751 for out-of-state students each full-time term. Part-time graduates will pay $716-$1,011 per credit.
The NCES states that 76 percent of full-time UT Vols share $140.7 million in yearly financial assistance for a mean package amount of $8,519. RSM majors could earn institutional funds like the Chancellor's Scholarship, Phi Theta Kappa Scholarship, F. Rodney and Dell R. Lawler Scholarship, Partners in Sports Scholarship, Jeff Byrd Memorial Scholarship, and International Merit Scholarship. Based on EFC, aspiring sports managers could claim the Federal FSEOG Grant or Pell Grant. The University of Tennessee's One Stop website helps students apply for the Perkins, Stafford, and PLUS loans. In-state residents might receive the Tennessee HOPE Access Grant, Tennessee Pledge Scholarship, UT Promise Scholarship, or Aspire Award. Tuition waivers exist for disabled students, graduate assistants, and military families. Federal Work-Study jobs in buildings like the Anderson Training Center pay at least $7.25/hour.
Related Resource: Top 24 Best Sports Management Degree Programs