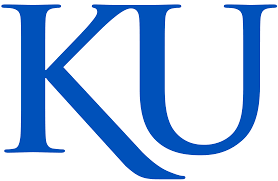 The University of Kansas, often abbreviated KU, is a public research and teaching institution of higher learning located in Lawrence, Kansas. It is a center for education, scholarship, and creativity. KU is committed to providing the highest quality education at the undergraduate, graduate, and professional levels. Its mission is to provide education to leaders, establish healthy communities, and facilitate change in the world. It is dedicated to increasing innovative research and it achieves great levels of productivity in cooperative research activities.
The University of Kansas is first dedicated to serving the state, and then the nation and world through its high quality instruction, research, and distribution of knowledge. The academic offerings, public programs, and arts facilities provide cultural enrichment to the community. The University of Kansas is also committed to excellence and it cultivates a multicultural environment where the rights and dignity of individuals are valued and respected. It values intellectual diversity, systematic inquiry, and integrity.
KU is home to 13 schools of education and it houses the only schools of medicine and pharmacy in Kansas. Through its schools of education, more than 370 degree programs are offered as well as over 100 programs of international study. The University of Kansas Cancer Center is also the only National Cancer Institute in Kansas.
The University of Kansas was founded in 1865 under a Kansas State Legislature charter. It officially opened in 1866. The local of the institution was on a hill called Mount Oread. The first class graduated in 1873. The first fraternity was also established in 1873. The university experienced great growth and expansion in its early years. In 1905, the School of Medicine was established and the School of Nursing in 1906. The university opened the Oread Training School in 1915 for students in the School of Education and a prep school for those lacking in certain areas. The university continued to expand, adding new structures and tearing down old ones and adding new academic and extracurricular programs. It built the 25-story humanities building in 1967, making it the tallest building in the state. The Museum of Art opened in 1993. A new building for business, engineering, sciences and technology opened in 2012.
Today, the University of Kansas is home to nearly 28,500 students across its main campus and four branch campuses. KU is a member of the Association of American Universities and ranked number 115 in the U.S. News and World Report's 2018 edition of National Universities. It also features 42 nationally ranked graduate academic programs.
Related Resource: Top 24 Best Sports Management Degree Programs
University of Kansas Accreditation Details
The Higher Learning Commission of the North Central Association of Colleges and Schools accredits the University of Kansas to grant bachelor's, master's, and doctoral degrees.
The master's degree in sport management program aligns with the North American Society for Sport Management.
University of Kansas Application Requirements
Undergraduate
Complete and submit the KU Application
Submit official high school transcript
Submit official transcripts from all colleges and universities previously attended
Submit official SAT or ACT scores
Submit additional requirements indicated by certain programs
Pay the $40 nonrefundable application fee
Graduate
Complete and submit the online graduate application
Submit official transcripts from previously attended institutions of higher learning
Submit official graduate level test scores, like the GMAT or GRE
Submit two to three letters of recommendation
Submit a current resume
Submit a purpose/personal statement
Pay the $65 nonrefundable application fee
Complete any additional application requirements for certain programs
Tuition and Financial Aid
Undergraduate Tuition
Kansas residents full-time: $9,818 per year
Kansas residents part-time: $336.80 per credit hour
Out-of-state residents full-time: $25,586 per year
Out-of-state residents part-time: $872.90 per credit hour
Graduate Tuition
Kansas residents full-time (24 credits): $9,983 per year
Kansas residents part-time: $415.95 per credit hour
Out-of-state residents full-time (24 credits): $23,257 per year
Out-of-state residents part-time: $969.05 per credit hour
Financial Aid
The University of Kansas offers a variety of financial aid programs to students including scholarships, grants, loans, and work study.
Scholarships
Chancellor Scholarship
Traditions Scholarship
Crimson and Blue Scholarship
Rock Chalk Scholarship
Jayhawk Scholarship
National Merit Finalist National Hispanic Scholar
KU Pell Advantage
Renewable Scholarship
All-state Kansas Academic Team
Phi Theta Kappa
Grants
Federal Pell Grant
Federal Supplemental Educational Opportunity Grant (FSEOG)
Teacher Education Assistance for College and Higher Education (TEACH) Grant
Kansas Comprehensive Grant
University of Kansas International Student Tuition Grant (KUISTG)
Bureau of Indian Affairs Tribal Higher Education Grant
Educational Opportunity Fund Childcare Grant
Loans
Federal Direct Subsidized Loan
Federal Direct Unsubsidized Loan
Federal Direct PLUS Loan
Federal Direct Graduate PLUS Loan
Federal Perkins Loan
Federal Health Professions Student Loan
Federal Loan for Disadvantaged Students
Work Study Programs
The University of Kansas offers three work-study programs: Federal Work-Study, Kansas Career Work-Study, and Summer Work-Study. The Federal Work-Study program is a federal funded program that enables eligible students to work to help pay for college expenses. Students work both on and off campus and are paid at an hourly rate. The rate must be at least minimum wage, but can vary based on job and student qualifications. The Kansas Career Work-Study program is funded by the state of Kansas and provides employers with incentives to hire students attending the University of Kansas to prepare them for future careers. The Summer Work-Study program is an extension of the Federal Work-Study program that enables eligible students to continue working while pursuing summer courses.
Student Experience
The University of Kansas School of Education offers bachelor's, master's, and doctoral degrees in sport management. The programs prepare students for an array of careers in the sport and athletics industry. The curricula feature courses in sociology of sport, sport facilities and management, sport ethics, sport law, sport marketing, sport finance and economics, and personnel management. The bachelor's degree program enables students to tailor their learning to meet their interests with the availability of three minor options. Instructors are nationally renowned in their fields who are committed to the success of students and they hold regular office hours for assistance.
Students have the ability to enhance their learning through experiences with the Kansas City Chiefs and Kansas City Royals sports teams and the KU Athletics and Sporting Kansas City organizations. The programs also feature unique opportunities for students to participate in research activities through the Amateur Sport Research Center. The School of Education at the University of Kansas was recently ranked number eight in the nation in the U.S. News and World Report's Best Public Education Schools publication.