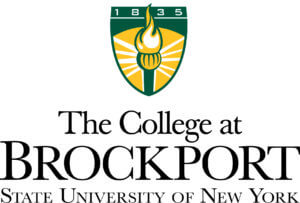 The College at Brockport SUNY has a long history with the Special Olympics. It actually hosted the games several times over the years and now allows students to gain course credit for helping with future events. Sport management majors can do internships and field placements to gain more field experience, but they can also play on one of the more than 20 intercollegiate teams the college offers. Intercollegiate teams compete in the NCAA Division III conference. The college has 11 women's teams and 10 men's teams. Men compete in football, basketball, baseball, track and field and other sports, while women compete in gymnastics, softball, soccer and swimming and diving among other sports.
All sport management students take courses through the college's Department of Kinesiology, Sport Studies and Physical Education. Students can major in sport management or major in business and select a concentration in sport management. Majors must take 45 credits, but those who declare a concentration in this subject only need to take 39 credits. Students can choose from a wide range of internship opportunities and work for theme parks, professional sports teams, athletic facilities and race tracks.
Electives in this program include Philosophy of Sport, Sports Spectating in the United States and Women in Sport. The program also features required courses such as Problems in Sport Management, Modern Day Sport Management, History of Sports, Ethics in Sports Contests and Sport and Society. The College at Brockport SUNY requires that sport management majors do at least one internship and allows students to do a second for elective credit.
Related Resource: 50 Most Affordable Selective Colleges for Sports Management
About The College at Brockport SUNY
The Middle States Commission on Higher Education (MSCHE) offers the type of regional accreditation needed for students to bring credits with them and transfer credits they completed to other schools. Some call this institutional accreditation because it applies to all programs offered by the college. Like other SUNY branches, the Brockport branch sought accreditation for some of its degree programs too, including those in theater, nursing and teaching. Accreditation comes from the National Association of Schools of Theatre (NAST), Commission on Collegiate Nursing Education (CCNE), National Association of Schools of Dance (NASD) and National Council for the Accreditation of Teacher Education (NCATE).
The College at Brockport SUNY Accreditation Details
SUNY College at Brockport is one of the unofficial names given to The College at Brockport, State University of New York. It also goes by the names of SUNY Brockport, Brockport College, Brockport State and College of Brockport. Established in 1841 as the Brockport Collegiate Institute, it became the Brockport State Normal School in the 1860s as it changed its curriculum to focus more on educational and teaching programs. Students continued receiving certificates through the early 1940s, which was when New York granted the college university status and allowed it to offer bachelor's degree programs. Its current name comes from its connection to the State University of New York system. The College at Brockport ranks as one of the largest campuses in that system.
The college now offers more than 40 degree programs at the bachelor's level. Students can earn a Bachelor of Science, Bachelor of Arts or a Bachelor of Fine Arts. More than 30 degree programs are also available for graduate students. Students can also participate in dozens of clubs, organizations and activities. Enrollment at The College at Brockport SUNY now includes more than 1,700 graduate students and more than 6,300 undergrads.
The College at Brockport SUNY Application Requirements
Applying to SUNY Brockport requires a completed online application fee and the payment of the $50 application fee. Those who cannot afford to pay the application fee can contact the college or a guidance counselor for help getting a payment waiver. The college also allows students to use the Common Application to apply, which is helpful for those who want to apply to one or more other schools. Students applying to the Honors College must submit their applications by March 15, but all other students can apply later in the school year. The college has an acceptance rate of just under 50%, but those who meet the basic requirements and follow all guidelines have a good shot at getting accepted.
One requirement is the completion of a college prep curriculum that includes two years of a foreign language class and two to three years of life science and social science or social studies classes. Students also need to take three years of advanced math courses. The college also asks for a letter of recommendation that must come from either a guidance counselor or a high school teacher, a high school transcript and an ACT or SAT official test score. Students can use the online application system to log in and check on the status of their applications and to find out if the college needs any additional information.
The College at Brockport SUNY Tuition and Financial Aid
SUNY Brockport offers different tuition rates for New York residents and residents of other states. Tuition for residents is $6,670 per year. The college estimates that students pay a little more than $24,000 a year to take a full course load in the fall and spring semesters and to live on the campus. This rate includes all fees and a meal plan. Nonresidents pay a higher tuition rate of $16,320 per year. Those students pay around $38,000 a year to take two full semesters of courses and to live on the Brockport campus. The cost for international students is around the same as the nonresident rate.
Students living in the United States can apply for financial aid. Though aid is available for both full-time and part-time students, full-time students have access to more options. The College at Brockport SUNY uses the FAFSA that each student submits to determine his or her family's contribution and to determine how much help that student needs. Those with more need may receive loans, grants and take part in the college's work-study program. Students can also apply for an Excelsior Scholarship, which is only given to those attending a State University of New York or a City University of New York school. It goes to students who make or come from a family who makes less than $100,000 a year and those who resided in New York for at least one full year. Winners receive more than $6,000 a year that they can use to attend The College at Brockport SUNY or a similar college.
Learn more about The College at Brockport SUNY on the Department of Kinesiology, Sport Studies & Physical Education website.