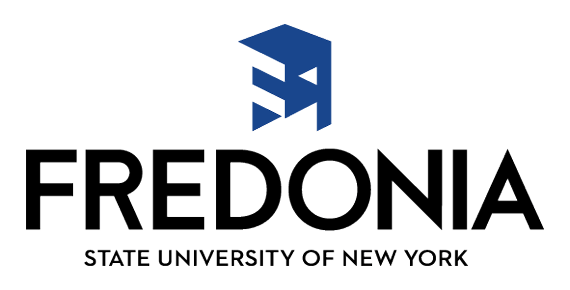 Since 2013, the Department of Applied Professional Studies at SUNY Fredonia has welcomed 250+ undergrads into the Bachelor of Science (B.S.) in Sport Management program to sharpen leadership capacity for athletic and physical fitness endeavors. Chaired by Dr. Reneta Barneva, the 120-credit degree housed in Thompson Hall prepares business leaders for professional sports franchises. Courses from Event Management to Digital Marketing and Sports Economics have an interactive 14:1 student-faculty ratio for active discussion. Students could add the 23-credit Athletic Coaching Minor to qualify for youth sports licensure, too. Completing the senior capstone requires a 400-hour internship at nearby organizations like the Buffalo Sabres, New York Mets, Jamestown Jammers, Syracuse Crunch, Rochester Knighthawks, and Tri-City ValleyCats.
Sport Management B.S. students are actively engaged in the SUNY Fredonia Athletics Department that has 16 varsity teams competing in the NCAA Division II. The Blue Devils men's hockey team have won three SUNY Athletic Conference championship titles. The baseball team has had three MLB draft picks for the Senators, Oakland A's, and Expos. For 12 years, the Springboard Diving Camp at Fredonia each July has produced NCAA All-Americans. Aspiring sports managers access state-of-the-art facilities, including the Dods Hall Gymnasium, Ludwig Field, Steele Hall Arena, and Athletic Training Room. Campus life is extremely active with 170+ student-run organizations, such as Women's Club Volleyball, InterVarsity Christian Fellowship, Gamer's Guild, Quidditch Club, and Fit University, to choose from, too.
Related Resource: 50 Most Affordable Selective Colleges for Sports Management
About SUNY Fredonia
SUNY Fredonia was established in 1826 by Austin Smith as Fredonia Academy to issue state-certified teaching credentials to an inaugural class of 136. It wasn't until 1960 that Fredonia was selected to join the State University of New York System under Governor Nelson Rockefeller. Endowed for $30.96 million, SUNY at Fredonia now educates 4,941 undergrad and 275 post-grad Blue Devils as a public, coeducational liberal arts school. Southwest of Buffalo, Fredonia State occupies a 249-acre, modern-style campus designed by Henry Cobb near Lake Erie. Fredonia was given Carnegie's "Community Engagement" classification with five colleges conferring degrees, including the B.S. in Sport Management. Linked to 23,844 LinkedIn alumni, SUNY at Fredonia has notable athletics alumni like Tom Pokel and Kevin Sylvester.
The U.S. News & World Report ranked SUNY at Fredonia as the North's 56th best regional university, 64th top value, and 16th best public college for 2018. On Niche, Fredonia State is America's 227th best public school, 338th top Common Application partner, and 402nd most liberal college. Money Magazine crowned Fredonia the 480th best value nationwide with an average salary of $38,100. The Princeton Review featured Fredonia within its "Guide to 375 Green Colleges." The Social Mobility Index placed Fredonia 78th. In Washington Monthly, SUNY at Fredonia was declared the 183rd best master's institution with the 170th most service participation. Times Higher Education listed Fredonia within its top 800 also.
SUNY Fredonia Accreditation Details
In 2015, SUNY Fredonia had its Level IV regional accreditation renewed under president Virginia Schaefer Horvath by the Middle States Commission on Higher Education (MSCHE). This 10-year institutional approval ensures Federal Title-IV eligibility from the U.S. Department of Education for all 82 bachelor's, five master's, and five post-baccalaureate certificate majors. The School of Business has received elite Association to Advance Collegiate Schools of Business (AACSB) recognition for management courses too. Fredonia's B.S. curriculum adheres to North American Society for Sport Management (NASSM) standards too.
SUNY Fredonia Application Requirements
Getting into SUNY Fredonia for the B.S. in Sport Management means passing the "selective" admission rate that had 62 percent acceptance in Fall 2016. First-year applicants must have completed high school or the GED. Those with the equivalency diploma must score above 2700. Completing a 16-unit college prep curriculum like the New York State Regents program is preferred. On average, admitted Blue Devils have a 90 percent cumulative GPA, 1120 SAT score, and 24 ACT score. Hopeful transfers should have completed 45+ credits at regionally accredited colleges with GPAs over 2.0 to skip freshman criteria. Finishing an associate degree at SUNY/CUNY campuses guarantees 60 credits. Non-U.S. citizens are evaluated for English fluency with a minimum TOEFL iBT score of 79 or IELTS score of 6.5.
Fredonia State has rolling admission with final deadlines of November 1st for Spring, April 1st for Summer, and April 1st for Fall enrollment. Prospective B.S. in Sport Management majors should submit the SUNY Application or Common Application online. If necessary, paper documents could be mailed to Maytum Hall Sixth Floor at 280 Central Avenue in Fredonia, NY 14063. Hitting the application process out of the ballpark requires filing the following:
$50 non-refundable fee or fee waiver request
Official high school or college transcripts
Test results (SAT code 2539 or ACT code 2934)
At least one faculty letter of recommendation
The typed, one-page Part II personal essay
Verification of English proficiency if applicable
SUNY Fredonia Tuition and Financial Aid
Completing the B.S. in Sport Management from SUNY at Fredonia will cost New Yorkers $4,143 each full-time term. Non-residents taking 12-18 credits pay $8,968 every semester. Registering part-time will bill $345 in-state or $747 out-of-state per credit. Living in the 14 dorms like Chautauqua Hall costs $3,750 for housing and $2,565 for unlimited meals each term. Books and supplies are expected to add $1,200 yearly. The total annual cost of attendance at Fredonia is roughly $23,597 for Empire State and $33,247 for non-resident undergraduates.
According to the NCES College Navigator, 96 percent of beginning, full-time Fredonia Blue Devils share $20.44 million for annual financial aid packages averaging $6,199. Sport Management majors could claim institutional funds like the President's Award of Excellence, Promise Award, Honors Program Scholarship, Yunghans-Mirabelli Achievement Award, Transfer Scholar Award, Kepper of the Dream Scholarship, and Carnahan-Jackson Scholarship. After October 1st, undergrads can file the FAFSA application with code 002844 for Federal Pell Grant, FSEOG Grant, or Iraq and Afghanistan Service Grant consideration. New York offers the Excelsior Scholarship for families with adjusted gross income below $100,000. The Tuition Assistance Program and SUNY Tuition Credit Award also qualify. Part-time Federal Work-Study jobs are listed on Your Connection. SUNY at Fredonia tries to limit borrowing of Direct Subsidized, Direct Unsubsidized, and PLUS loans for low debt.
Learn more about SUNY at Fredonia's B.S. Sport Management Major at the Department of Applied Professional Studies website.