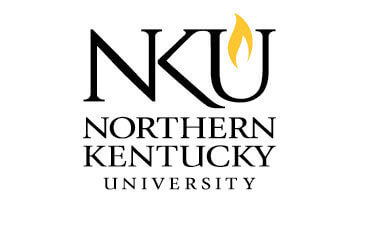 Located just seven miles away from Cincinnati, Northern Kentucky University offers opportunities for sport management majors that programs in more rural areas cannot. Students can drive right across the bridge that connects the two states to watch the Cincinnati Reds play home games by the river. Many students also join an NKU collegiate sports teams or one of its club teams. Collegiate teams compete in the Atlantic Sun Conference. The university has indoor and outdoor track and field teams, tennis, golf, soccer, cross country, basketball and baseball teams open for male players. Teams for its female students include basketball, golf, cross country, tennis, volleyball, soccer and both indoor and outdoor track and field.
The NKU Sport Club program operates club teams, which let students compete against each other in a more casual environment. Lacrosse, wrestling, ice hokey and bowling are some of the club teams that meet and play on this campus. The Sport Club also offers meet and greet and other fun activities for members.
NKU offers a Bachelor of Science in Business Administration (BSBA) in Sports Business and Event Management that requires students take Introduction to Business in the first semester. This ensures that students know what the program expects of them and that they feel confident majoring in sports management. NKU encourages students to do an internship during one of the summer sessions and offers study abroad programs that students can sign up for in their junior years. Students take 50 credits to complete the College of Business core, 21 credits of sport business classes and six credits of sport and event management electives. They can take classes such as Sport Marketing and Event Research, Rivalry and Rituals: International Sport, Strategic Decision Making in Marketing and Sports and Events Law. Northern Kentucky University allows students to do sports related independent study projects too.
Related Resource: 50 Most Affordable Selective Colleges for Sports Management
About Northern Kentucky University
Northern Kentucky University is a public university that welcomes students from Kentucky, Indiana and Ohio. Though founded in 1968, the university existed for many years before it become a full university. When it opened in 1948, it served as a regional satellite campus of the University of Kentucky. The UK Northern Extension Center operated for nearly two decades before becoming Northern Kentucky State College. The college established its own law school and added more departments and colleges to its campus, which led to the state granting it university status. Though many of its students come from Kentucky or a neighboring state, the university accepts students from other countries and states.
NKU is now home to six colleges and schools that offer individual degree programs and classes. It also hosts its own lecture series that brings in speakers from different industries and disciplines to talk with its students. Forbes ranks NKU as one of the top colleges in America.
Northern Kentucky University Accreditation Details
Though accreditation may not seem as important to some students as others, regional accreditation is important for any student who might want to take classes on a different campus while at home during the summer. This lets them know that the university will accept the credits earned on another accredited campus. Northern Kentucky University has this type of accreditation, which comes from the Southern Association of Colleges and Schools (SACS). Sport management majors may want to take courses from other departments or programs, many of which have specialty accreditation. Specialty accreditation comes from agencies like the Accreditation Commission for Education in Nursing (ACEN), National Council for Accreditation of Teacher Education (NCATE) and American Bar Association (ABA).
Northern Kentucky University Application Requirements
Applying to NKU is easy because of its online application. This lets a new student create an account with just a first name, last name, email address and password. That account gives students the chance to work on the application over the course of a few hours or several days. The university charges a $40 application fee that the student can pay before finishing the application. NKU looks for students who took higher level courses in high school that prepared them for college. This usually includes four full years of English courses and three years of social studies and life sciences classes. Students should also take two years of a foreign language.
Other requirements include a high school transcript that shows the student's class ranking and grade point average. The university looks for students with a GPA of at least 2.75. An official test score is another requirement. Students need to score at least 18 on the English portion, 19 on the math section and 20 on the reading portion of the ACT. Those who took the SAT need to score at least 430 on the writing section, 470 on the reading portion and 470 on the reading section. Students only need to submit a score from one of these tests.
Northern Kentucky University Tuition and Financial Aid
All incoming NKU students receive an account that they can check online to see when financial aid comes in and the balance they still owe. Undergrad tuition for Kentucky residents is $390 per credit hour, which means that full-time students pay $4,680 per semester. The nonresident rate is $780 per credit hour. NKU offers discounts for students living in neighboring states too. Those who live in certain counties in Ohio that are close to the campus qualify for a discounted rate of $390 per credit hour, which is the same amount that Indiana residents pay. It offers a metro rate of $590 for students living in specific areas of Ohio.
Even with a discounted tuition rate, some students may need more help paying for their educational expenses. NKU looks at the FAFSA filed by each student and creates a financial aid package around the specific needs of each student. Those who qualify for federal student loans will need to go through entrance counseling to ensure they understand how the loans work, but they will also go through exit counseling before they graduate. The university has its own scholarship application, which is available online. Students can submit this application early in the year they want to enroll or nearly a year before they enroll. In addition to scholarships for incoming students, the university offers scholarships for continuing students. Northern Kentucky University can create a financial aid package that includes acceptance to its work-study program and grants too.
Learn more about Northern Kentucky University on the Sports Business and Event Management Program website.
Related Resource: