This program appears in our ranking of Top 30 Bachelor's in Sport Management Degree Programs.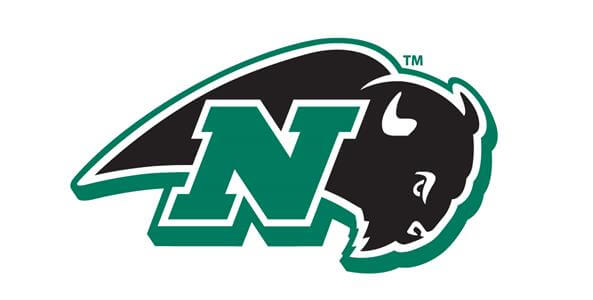 Nichols College offers a Bachelor of Science in Business Administration with a concentration in Sport Management. The program is designed to provide students with the skills and knowledge necessary to succeed in this growing field. Students gain an understanding of the governance and management of sports, both amateur and professional as well as sport facility and event management. Students gain knowledge in athletic administration at both the high school and collegiate level, as well as information on sponsorship and sales. Courses required for the undergraduate degree include:
Athletics Administration
Coaching Administration and Management
Introduction to Sport Management
Special Topics in Sport Management
Sponsorship and Sales
Sport Communications
Sport Event Management
Sport Finance
Sport in Society
Sport Law
Sport Marketing
Students must also complete a practicum and internship in sport management to complete the program.
Students may also gain hands-on experience in sport management through athletic teams and sports clubs at Nichols College. Cheerleading, dance, racquetball, men's ice hockey and rugby are just a few of the many sports clubs available at Nichols. There is also a Management Club and a Sport Management Club available that may provide students with hands-on leadership experiences in the field of sport management.
Students enrolled in the sport management program may also join Chi Alpha Sigma, a national scholar-athlete society that honors student athletes who excel in the classroom as well as on the field. There is also a Student Athletic Advisory Council and the Elbridge Boyden Society, a group that honors juniors and seniors who have demonstrated outstanding leadership.
The athletics center offers a basketball gym, squash and racquetball courts along with a weight room, fitness room and indoor climbing wall. There are outdoor and indoor volleyball courts, tennis courts, soccer fields and the Chalmers Field House where sport management students may also gain hands-on experience.
About Nichols College
Amasa Nichols, a wealthy industrialist, founded Nichols Academy in 1815. Samuel Slater, a mill owner who is considered the father of cotton, was an early benefactor and textile manufacturer Hezekiah Conant donated three buildings to the school. However, the academy closed in 1909. In 1931, James Lawson Conrad opened Nichols Junior College, the first junior college for men in the east and the first in Massachusetts to offer an associates degree in business administration.
When World War II began, President Conrad was called into service and the school closed temporarily. It reopened in 1946, offering programs for soldiers returning from war who wanted to take advantage of the G.I. Bill. In 1958, the school began offering four-year degrees and women were admitted for the first time in 1970. The Sport Management degree was added as a business specialization in 1997.
Today, Nichols is ranked 12th among business schools for salary potential and 14th as a Best Value Business School by Payscale.com. The school was awarded "Best Business Education" in 2014, 2016 and 2017 by Worcester Business Journal in reader surveys. Approximately 94 percent of graduates are employed or in a graduate program within six months of graduation.
Nichols College Accreditation Details
Nichols College is accredited by the Commission on Institutions of Higher Education of the New England Association of Schools and Colleges. The college first received accreditation from the Association in 1965. Accreditation indicates that the school has the resources necessary to meet its goals and objectives. The school also agrees to periodic review to confirm that students are still receiving high-quality education as determined by criteria created by the accrediting agency. Business programs at the college are accredited by the International Assembly for Collegiate Business Education and the Sport Management program is accredited by the Commission on Sport Management Accreditation.
Nichols College Application Requirement
Students who have not earned college credit after high school graduation are considered freshmen at Nichols College. Students may choose Early Action which is a non-binding application plan for first-year students. Their application must be received by December 1. Students may also choose the Regular Decision plan which is less selective. For both plans, students must complete the Common Application or the Nichols College Online Application. They must provide official high school transcripts as well as official SAT or ACT scores. One letter of recommendation is required along with an essay or personal statement.
Students who have earned college credit after high school graduation may be admitted to Nichols College as transfer students. They must complete the Nichols College online application and provide an official high school transcript. Official college transcripts from all colleges and universities attended must also be provided. Students must provide an essay or personal statement and a letter of recommendation. The letter of recommendation and essay may be waived if the student is transferring from a partner institution. Students who have been out of high school less than two years must also provide official SAT or ACT scores.
Graduate students must submit a completed graduate application as well as two letters of recommendation. The letters must be provided in PDF format. Students must submit a current resume as well as official transcripts from all colleges and universities attended. One transcript must display the conferring of a bachelor's degree or higher from an accredited college or university. A personal statement in PDF form is also required.
Nichols College Tuition and Financial Aid
Full-time undergraduate tuition at Nichols College is $33,800 per year. Graduate tuition varies depending on the program chosen. Over the past five years, Nichols College has raised tuition less than one percent, freezing it at the 2015-2016 level. In 2016-2017, full-time Nichols students received an average of $21,000 in scholarships and grants. In addition, 99 percent of students received grants directly from Nichols College.
In order to qualify for financial aid, students must complete the Free Application for Federal Student Aid (FAFSA). The FAFSA must be renewed on an annual basis. Students may qualify for need-based and merit scholarships as well as need-based grants and work-study programs. Students may also qualify for student and parent loans which must be repaid after graduation. All students who agree to student loans must complete the Direct Loan Entrance counseling as well as an MPN for Plus and Stafford Loans.
Nichols College, which began as an academy and junior college, has grown to include undergraduate and graduate degree programs designed with working adults in mind.
Learn more about Nichols College at the Sport Management program website.
Related Resource: