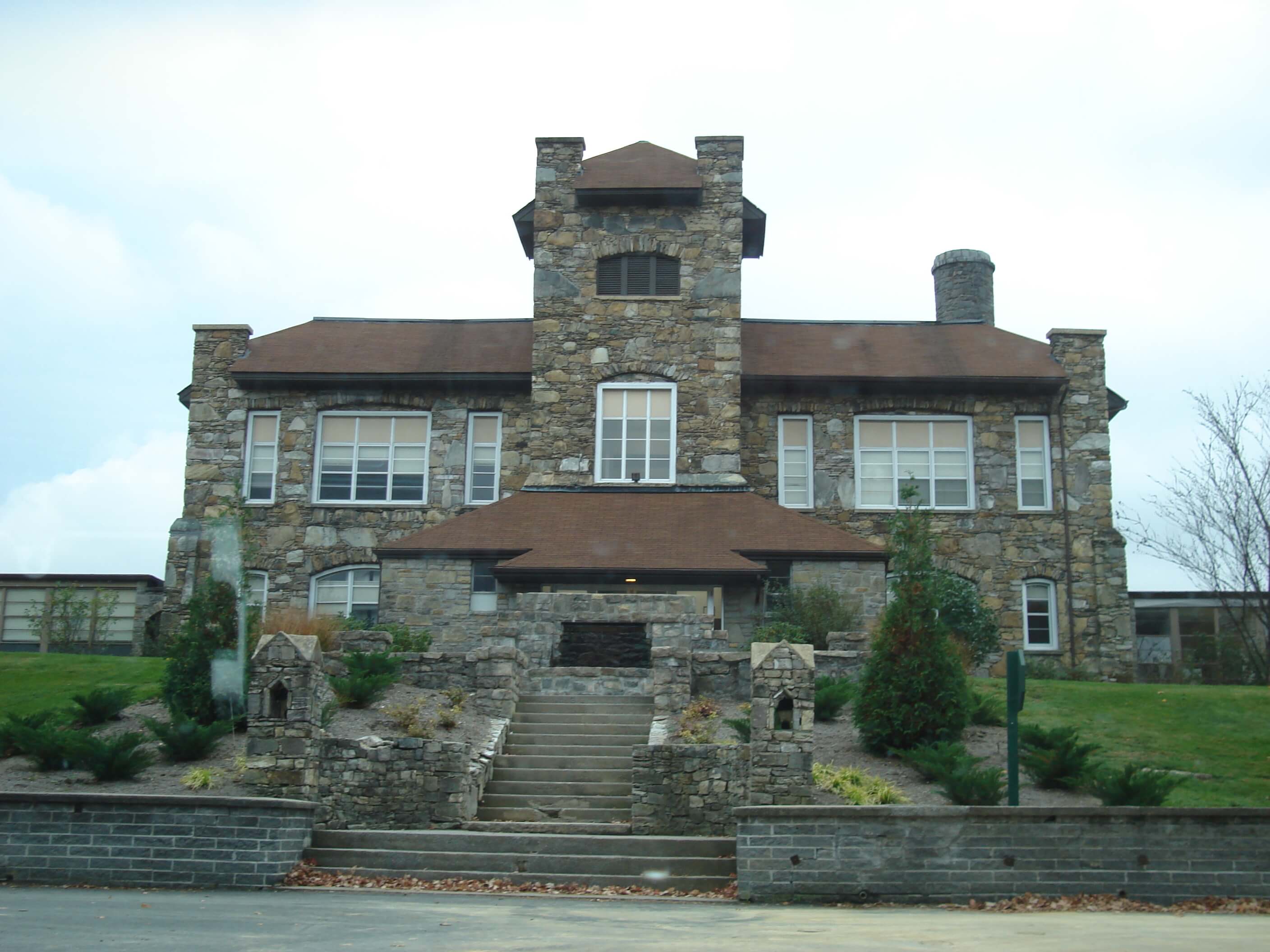 Lees-McRae College was originally founded in 1899 as Elizabeth McRae Institute by Rev. Edgar Tufts to educate women. After benefactor Suzanna Lees' name was added, an all-male branch was established in 1907 in Plumtree. Less than 20 years later, the two merged into a private, co-educational liberal arts institution affiliated with the Presbyterian Church (USA). Occupying 400 rural acres in Banner Elk, North Carolina, LMC has the highest elevation of colleges east of the Mississippi at 3,720 feet. With a $190.3 million endowment, Lees-McRae teaches a small community of 1,035 Bobcats. Notable alumni include three-time Super Bowl champion Troy Brown and PGA golfer Will McKenzie.
According to the U.S. News, Lees-McRae College is the South's 23rd best regional school with an average freshman retention rate of 61 percent. On Niche, LMC was crowned America's 294th "Best Christian College" with North Carolina's 24th "Best Student Life." LendEDU.com ranked Lees-McRae as the country's ninth most pet-friendly campus. Washington Monthly positioned LMC as the 175th best baccalaureate college based on service, social mobility, and service. Lees-McRae College was also the publication's 263rd best bang for the buck in the Southeast. In 2010, LMC was named to the President's Higher Education Community Service Honor Roll. Affordable Colleges Online also placed Lees-McRae sixth in NC.
Lees-McRae College Accreditation Details
Reaffirmed in 2015, Lees-McRae College maintains regional accreditation at Level II without public sanctions from the Southern Association of Colleges and Schools Commission on Colleges (SACSCOC). This agency reviews institutions in 11 Southeastern states for Title IV eligibility under the U.S. Department of Education.
Lees-McRae College Application Requirements
Classified as "selective," Lees-McRae College had a Fall 2015 acceptance rate of 67 percent. Being among the two-thirds admitted will require finishing a high school diploma or passing the GED equivalency. Admission counselors expect a college-prep curriculum with four years each of English and math. Advanced Placement courses scored "3" or higher could transfer. On average, freshmen hold a cumulative secondary GPA of 3.29. Although LMC has a test-optional policy, intercollegiate athletes must submit satisfactory scores. First-years have presented a mean SAT score of 1030 and ACT score of 21.
After learning what Lees-McRae offers on Transfer Tuesdays, undergrads at other accredited U.S. institutions can transfer 12 to 64 credits. Foreign students from non-English speaking schools should score at least 80 on the TOEFL Internet-based or 6.5 on the IELTS exam. Incoming transfers should have taken basic courses like English composition and algebra with a "C" or higher. Competitive applicants will transfer a college GPA of 2.5 or higher. Veterans who submit a certified DD Form 214 could have military experience evaluated for transfer credit at this Yellow Ribbon School too.
Lees-McRae College has established an Early Decision deadline of November 1st, Early Action deadline of December 1st, and Regular Decision deadline of April 10th. Transfers have until May 1st for Fall and December 1st for Spring enrollment. The free Online Application customized through ZeeMee.com will be reviewed within three to four weeks. Don't forget to attach the following materials:
• Official high school and college transcripts
• Standardized testing score reports (optional)
• Proof of immunizations required in North Carolina
• Free Application for Federal Student Aid (FAFSA)
• One to two-page personal statement
• At least one professional recommendation letter
• English language tests if applicable
Tuition and Financial Aid
Regardless of NC residency, Lees-McRae College charges full-time bachelor's students $12,439 per semester or $24,878 annually for tuition alone. Undergrads are responsible for mandatory fees like the $300 technology fee, $300 student activity fee, $100 health services fee, and $550 flat-rate textbook fee. Each year, residential students need to budget $5,142 and $5,286 for room and board respectively. Total annual cost of attendance is roughly $36,956. Taking sports management courses part-time will cost $710 per credit. There's also a $300 fee per credit for overload of 18+ credits.
The NCES reports that 99 percent of full-time LMC Bobcats earn financial aid packages worth $16,613 on average. Institutional awards available to sports management majors include the Freshman Merit Scholarship, Athletic Scholarship, Elizabeth McRae Scholarship, eSports Scholarship, HOSA Scholarship, and Legacy Grant. The Shelton Scholars Program gifts $130,000 over four years to Honors students with a 3.75 GPA or higher. FAFSA information could qualify you for the Pell Grant, FSEOG Grant, Iraq and Afghanistan Service Grant, or loans like the Ford Direct Loan. Fellow Tar Heels receive the North Carolina Need-Based Scholarship and North Carolina College Grant. Undergrads may also land Work-Study jobs for 10-20 hours.
Student Experience
Lees-McRae College delivers close-knit, Christ-centered liberal arts curriculum in four schools, including the School of Business and Management. Undergrads could pursue a B.A./B.S. in Sport Management for 120 credits to develop ingrained leadership abilities for the sports industry. LMC also features the nation's only B.A./B.S. in Outdoor Recreation Management emphasizing environmental stewardship. Specialization can be created by adding the Athletic Coaching, Cycling Studies, or Wildlife Biology minors. The Honors Program admits sports management majors with a minimum 3.25 GPA too. Three-fourths of courses have fewer than 20 undergrads for interactive learning thanks to the 15:1 student-faculty ratio.
The Banner Elk Campus places LMC sports management majors ideally near attractions like the Sugar Mountain Ski Resort, Hidden Boulders rock climbing, and the High Country Grizzlies team. Students could pursue the Leave No Trace Trainer certification by working in Cherokee National Forest. Majors may secure internships with the Charlotte Hornets, Carolina Hurricanes, Greensboro Swarm, Charlotte Knights, and other local teams. Each semester, the BB&T Leadership Initiative offers courses for the Emerging Leaders Certification. Outdoor recreation enthusiasts may help injured or orphaned animals at the on-site May Wildlife Rehab Center. Sports management students also study abroad from Jamaica to New Zealand.
The Student Development Office keeps campus life active with 20 established clubs, such as the Club of Athletic Training, Competition Climbing Team, Nu Delta Alpha, Swim Club, and Fishing Interest Group. Events are often arranged by the Campus After the Class Hours (CATCH) Program. Annually, sports management majors look forward to the Adaptive Learn to Ski Clinic, Reel Rock Film Tour, Woolly Worm Festival, and more. Undergrads can also gain experience with the Bobcat Athletic Department's 17 varsity teams and Mountain Television Network. Lees-McRae College athletes compete in the NCAA Division II Conference Carolinas for sports from lacrosse to volleyball.