This program appears in our ranking of 50 Most Affordable Selective Colleges for Sports Management.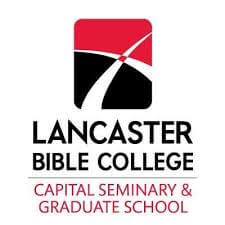 Lancaster Bible College offers a Bachelor of Science in Sports Management for students who want to work with professional and amateur athletes as well as those who want to work for sports organizations. This program prepares students for working in different fields while using their faith and religious beliefs. It gives them the chance to learn more about what happens behind the scenes and what they will do in the field.
One unique aspect of this sports management program is that it allows students to earn certificates before they graduate. They can earn a certificate in pediatric or adult CPR and in sport first aid. The college also offers a coaching certificate program for those who want to work as coaches. Some of the classes they take to earn a certificate will count towards the required classes they must take.
Students studying sports management at LBC have the option of joining one of its teams. The college competes in the National Christian College Athletic Association (NCCAA). Those teams use the name the Chargers. Male students can play six different sports, including volleyball, basketball, soccer and tennis. Female students can play on one or more of the nine teams the college has, including tennis, lacrosse, field hockey and basketball.
The college also believes in providing students with practical experiences. In addition to earning a certificate, students can do internships and participate in charity events, including races that raise money for local hospitals. Students in this program must take several religious studies classes, but most students take these classes in their first few semesters and spend the rest of the program focusing on sports management.
This program features a one-credit Field Exploration course that allows students to explore some of the opportunities available to them. They will also take a number of management courses too. Lancaster Bible College offers classes such as Sports & Games, Sport Marketing and Sport Psychology.
About Lancaster Bible College
Lancaster Bible College is a private college with the official name of the Lancaster Bible College Capital Seminary and Graduate School. Established in 1933 as a bible school, it moved to Lancaster County in the 1950s. Several years after the move, it changed its name to Lancaster Bible College. The college added seminary to its name after adding seminary programs to its curriculum and added a graduate school in the 1990s. Students can now earn a Master of Arts or a Master of Education in one of five areas.
LBC has a large flagship campus in Lancaster County that is home to the Charles Frey Academic Center and other resources. Though some students live near or on the campus, others commute from major metropolitan areas like Baltimore and New York City. It also operates campuses in other states, including Tennessee, Maryland and Florida as well as a second Pennsylvania campus in Philadelphia.
The college now offers two certificate programs, one two-year degree program and six degree programs for undergrads that allow them to pick different majors. It also offers nine certificate programs and six degree programs for graduate students. This private college has an enrollment of nearly 2,000 students.
Lancaster Bible College Accreditation Details
Though LBC is a private college with a religious affiliation, it has the regional accreditation that allows students to seek out financial aid like federal student loans. Similar colleges opt for national accreditation or religious accreditation only, which can make it difficult for students to get financial aid. Its regional accreditation comes from the Middle States Commission on Higher Education (MSCHE). LBC also has religious accreditation from the Association for Biblical Higher Education (ABHE).
Lancaster Bible College Application Requirements
LBC has an acceptance rate of nearly 60% and allows students to get help from admissions counselors with the application process. This process features just a few steps. Students will use the online application and answer questions about their religious beliefs and where they go to church. They'll also need to enter information about their backgrounds, including where they went to high school and what grades they received, and information about their parents and siblings. The college has an early action deadline of December 15 and a regular action deadline of March 30. Students can apply after this deadline as long as the college still has space remaining.
Students will complete the application online and pay a $25 fee when they submit it. The application asks students to write a 500-word essay, too. They will write a short autobiography that talks about their backgrounds and where they came from as well as how their experiences will help them in college. LBC also asks students to submit two references and their high school transcripts. Students will submit official test scores to the college, too. Those accepted must put down a $200 deposit that the college will use to hold their spots in the upcoming freshman class.
Lancaster Bible College Tuition and Financial Aid
The college estimates that students pay around $34,000 a year to enroll as a full-time student. This includes a tuition rate of more than $24,000 a year, which allows students to take 12 or more credit hours of classes every semester. Room and board add nearly $9,000 to their annual costs. Students who live at home with their parents will pay only the college's tuition rate and fees.
Incoming undergrads have a good chance of getting financial aid because 97% of all undergrads attending the college receive some type of aid. The FAFSA now opens at the beginning of October. Students can complete and file this form online and know by the end of winter or the beginning of spring what types of aid they will get. Only those who use the FAFSA can receive government loans and grants.
LBC will accept grants that students receive from the Pennsylvania government and grants they received from other states. Many students use federal grants and loans as well. LBC offers a large number of scholarships for incoming freshmen and transfer students. Some scholarships allow students to apply and receive more funds each year. They can get more than $10,000 a year from a single scholarship. That money allows students to pay their tuition and cover extra costs like room and board. Lancaster Bible College has scholarships available for continuing students who maintain a high grade point average too.
Learn more about Lancaster Bible College at the Sport Management B.S. program website.