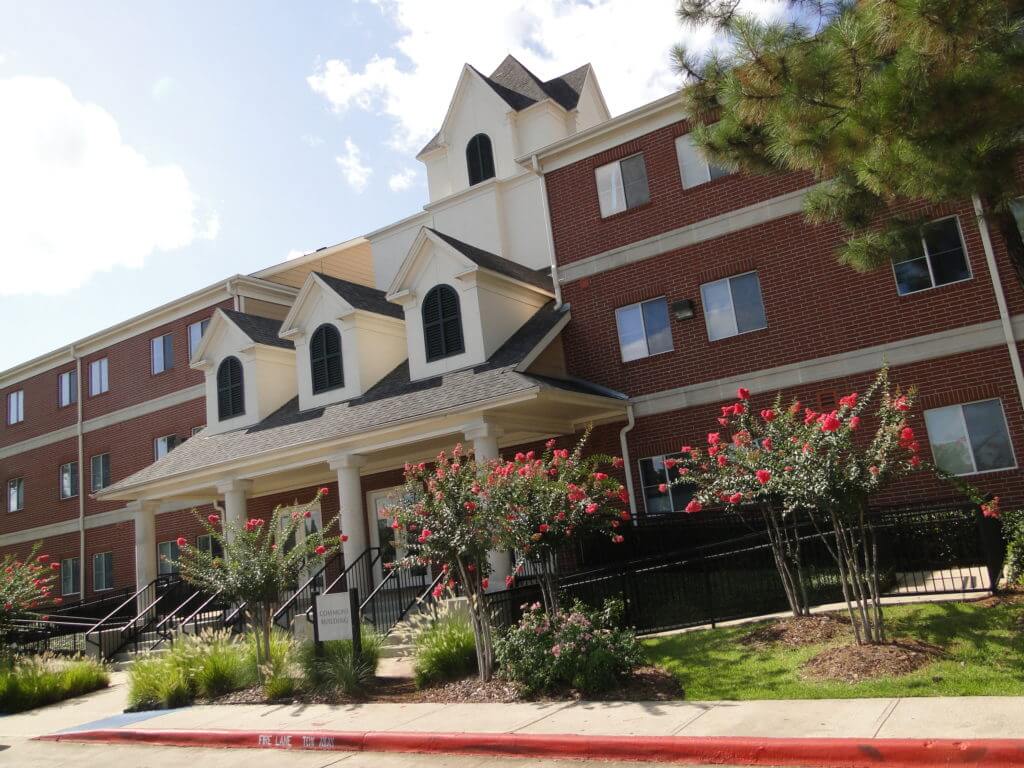 People who attended Lamar University twenty or thirty years ago would probably not recognize the school today. It is one of the fastest-growing public universities in Texas. It was established in 1923 in the historic South Park neighborhood of Beaumont, Texas as South Park Junior College. Classes were held on the third floor of South Park High School. By 1925, the school was fully accredited.
The school is ranked in the second tier of National Universities by the U.S. News and World Report. There are about 15,000 students enrolled and the student-to-faculty ratio is 21:1. Lamar has 96 undergraduate programs, 50 graduate programs and eight doctoral degrees, housed in seven colleges. It has a partnership with the Kunming University of Science and Technology in China through which Chinese undergraduate students may study for a year at Lamar University. Lamar has a history of overcoming inequality and today it fosters racial, ethnic and cultural diversity through tools like scholarships, student engagement programs and other initiatives.
Lamar University Accreditation Details
Lamar University is accredited by the Southern Association of the Higher Learning Commission. The Bachelor of Science in Nursing program is accredited by the Texas Board of Nursing, and both the BSN and the MSN degree programs are accredited by ACEN. The undergraduate engineering degree programs in Chemical Engineering, Civil Engineering, Industrial Engineering and Mechanical Engineering are accredited by ABET. There are other accreditations by department, as well.
Lamar University Application Requirements
All applications to Lamar University are through the Apply Texas system. First-time freshmen should complete the application and then request the high school from which they graduated to send their official transcript, listing the class size and their ranking within it. They must also have the testing agency that administered either the SAT or ACT tests to send those official scores to Lamar University. There are minimum academic standards for acceptance, but Lamar will admit some students on an individual basis under special considerations.
Graduate students applying to Lamar must complete the Apply Texas form and then have the results of their GRE, or GMAT for MBA applicants, to the school. They must also request that the transcripts from all college's they have attended be sent to the university. Beyond that, many colleges and departments have their own requirements and these should be researched.
Tuition and Financial Aid
The resident undergraduate tuition for those students taking twelve or more hours is $4,850. Books and supplies add another $500 to that cost. Room and board at Lamar averages $3,935 and other fees and expenses bring the total cost to an estimated $11,415 per term. Non-resident tuition is $10,700. With all other costs being equal, the cost per term for undergraduate non-residents is estimated at $17,265. Graduate tuition for residents is $3,950 for nine hours. Non-resident tuition is $7,460.
Most students require financial assistance to pay for their university education. The first step is to complete the FAFSA form, which is the application for federal student assistance. Resources available through FAFSA include grants such as the Pell Grant and the SEOG. The government also gives direct or indirect loans that may be subsidized, meaning the government pays the interest, or unsubsidized. FAFSA qualifies students to participate in work-study opportunities as well. These are jobs, usually on-campus, that take into account class scheduling and usually have a cap on earnings. Texas also has a student financial aid program accessed by completing the TAFSA form. The state offers grants like the Public Education Grant and TEACH and loans.
Lamar University funds scholarships as well. Recent years have seen the school disperse more than eight million dollars to over two thousand students. The Apply Texas general form helps establish eligibility for many of these resources. To apply for specific scholarships available at the school but funded through endowments, students should complete the Lamar financial aid application fund online at the school website. Most of the scholarships are awarded on the basis of academic excellence, financial need or a combination of both. Some funding is made available to students who have special abilities like athletics or music. There are also private and corporate awards based upon race or ethnicity, affiliation with an organization or other specific qualifications. If students find they still have an unmet financial need after applying scholarships and grants, they may consider taking out student loans which have low interest and deferred payback options.
Student Experience
Students who earn their degrees at Lamar University will find that they receive the benefits of studying at a large school, but that class sizes do not preclude interaction with faculty or peers. The school is active in Level One NCAA athletics and there are many opportunities to participate in or watch sports. Beaumont, where the school is located, is a large urban area with many amenities and cultural opportunities. The school is a short distance from the Gulf of Mexico, and from Galveston. In addition, Lamar offers a broad spectrum of academic programs.
The Sports Management programs, for instance, contain both undergraduate and graduate degree paths. Lamar has a Bachelor of Science in Kinesiology Physical Education that prepares students to teach physical education at the K-12 level. It contains 42 credit hours of general education, 38 hours of the major professional core classes, nine hours of electives and 21 of professional education courses. There is also a Bachelor of Science in Kinesiology that is a preface to a career in sports fitness, sports training and community recreation, among others. The BS degrees contain 120 credit hours. Lamar offers a Master of Science in Kinesiology that may be taken with several options: as a thesis program, non-thesis, research paper, or with a comprehensive exam. All of the programs contain 36 credit hours, and feature courses such as Kinesiology and Sport Pedagogy, Sports Management and Coaching Theory and Practice. They prepare students for careers in cardiac or pulmonary rehabilitation, personal training, community recreation administration and others.
This is a university with the size and diversity to offer a rich global perspective without losing its emphasis on the individual student. With the variety and number of programs available, Lamar University would be an excellent choice for students wanting to earn their degrees in southern Texas.